New and Noteworthy, November 2015
---
leadership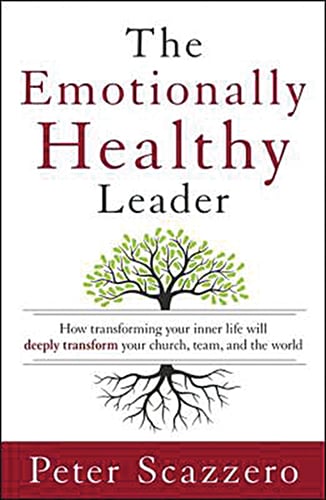 Emotionally Healthy Leader
Peter Scazzero.
The Emotionally Healthy Leader: How Transforming Your Inner Life Will Deeply Transform Your Church, Team, and the World
. Nashville, Tenn.: Zondervan, 2015. 315 pages. $22.99. 
Scazzero, founder of a large New York church, begins with his own experience as an emotionally unhealthy leader.
He discusses inner and outer transformation. The book includes assessment tools for leaders. 
Biography
Fierce Convictions
Karen Swallow Prior. Fierce Convictions: The Extraordinary Life of Hannah More – Poet, Reformer, Abolitionist
. Nashville, Tenn.: Nelson Books, 2014. 320 pages. $24.99. 
Prior, an English professor, chronicles the life of More, who worked with William Wilberforce in 19th century England to end the slave trade. 
Also a playwright, poet and social reformer, More founded a school for women and 12 rural schools.
Christian living 
One
Suzanne Mayernick and Gwen Oatsvall. One: Impossible Starts Here
.
Nashville, Tenn.: B&H Publishing, 2015. 190 pages. $15.99. 
The authors, mothers of a combined 13 adopted and biological children, weave their stories into their message of active compassion and grace-based ministry. They promote their organization, 147 Million Orphans, which works to provide for children in vulnerable areas worldwide. 
bible study 
Last Words
Stu Epperson Jr. The Last Words of Jesus: First Steps To A Richer Life
. Brentwood, Tenn.: Worthy Publishing, 2015. 160 pages. $15.99. 
This short study of the seven phrases Jesus said from the Cross is the first book by Epperson, host of radio program "Truth Talk Live." He brings together a compelling mix of theology, poetry, anecdotes and a performer's flair for verbal drama. Each chapter ends with a dozen or so Scriptures and discussion questions.