Lester Holt a humble newsman with a serious faith
NBC anchor finds journalism 'faith-affirming.'
---
A few years ago, a group of communications students from Harding University in Searcy, Ark., visited NBC's "Today" show studios in New York.
A familiar face greeted them.

"Lester Holt was so kind to take a few minutes and visit with each of our students about their goals and plans," said Jack Shock, a Harding communications professor. "I was impressed with Lester's focus on each student, even for just a few minutes, making each feel at ease in what could have been an overwhelming environment."
I know the feeling.
Holt, a member of the Manhattan Church of Christ, extended a similar warm, friendly welcome to me in 2009.
Millions know the hard-working newsman as the anchor of "Dateline" and the weekend anchor of "Today" and the "NBC Nightly News." In recent weeks, he's made headlines of his own as the interim anchor of NBC's top-rated weeknight evening news.
For at least six months, Holt, 55, will fill the anchor chair of Brian Williams, who was suspended for making false claims about being aboard a helicopter forced down by rocket-propelled grenade fire in Iraq in 2003.
"Lester is humble but takes his responsibilities very seriously as a news professional," said Dave Swearingen, a former elder of the Manhattan church. "His objectivity, fairness and judgment are unmatched. His new role will only enable his viewing audience to know and better appreciate him as an approachable, thoughtful news professional of balance and integrity."
But it's not Holt's journalistic abilities that impress Swearingen most.
"Lester's faith is solid," said Swearingen, now a member of the
Southern Hills Church of Christ
in Abilene, Texas. "Each Sunday, he leaves NBC's Midtown Manhattan studios at Rockefeller Center to hail a cab and hustle to worship at the Manhattan Church of Christ, some 30 blocks uptown.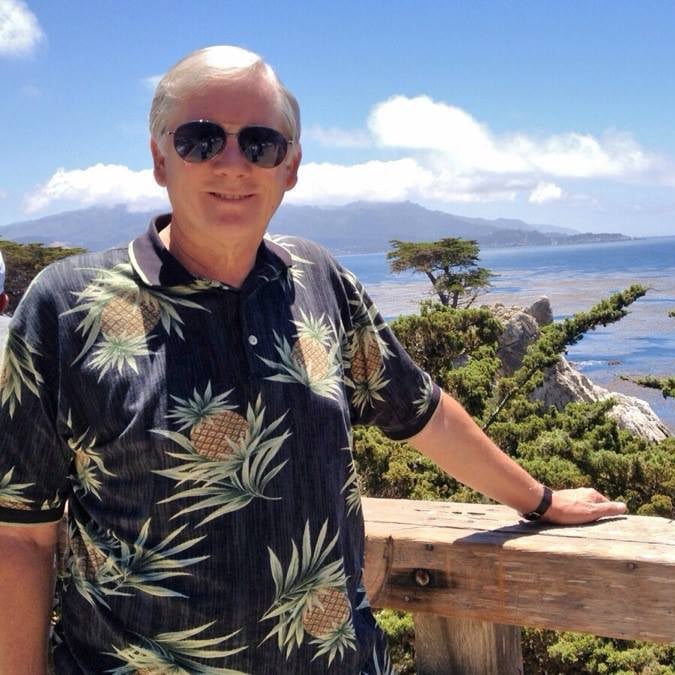 Dave Swearingen"He comes from a wonderful Christian family," added Swearingen, who retired as vice president of corporate communications for Johnson & Johnson.
The anchor's father has served as a church elder, as did a grandfather and a great-grandfather. Lester Holt Sr. and his wife, June, attend the Cordova Church of Christ in Rancho Cordova, Calif., near Sacramento.
"We are doing well for a couple of old folks," June Holt told me. "Just thankful to the Lord for his goodness to us and our family."
Christians who visit the Manhattan church find June Holt's famous son to be as friendly in person as he is on air.
"It has been a joy to see Lester and his wife, Carol, there a few times," reader Cathie Owens Liles wrote on The Christian Chronicle's Facebook page. "We were the typical tourists, and they were very gracious and kind and allowed us to take photos."
• • •
In 2009, I covered the Northeastern Lectureship at Harlem's historic Apollo Theater.
Before traveling to the Big Apple, I contacted Lester Holt to see if he might be open to an interview. He invited me to visit with him after that Saturday's edition of "Today."
"Have a safe trip," he wrote. "I look forward to meeting you in person."
Brian Nicklaus, then minister for the Echo Lake Church of Christ in Westfield, N.J., hosted me on that trip, and the two of us took a train and then the subway to Rockefeller Center. A relaxed Holt gave us a tour before the interview.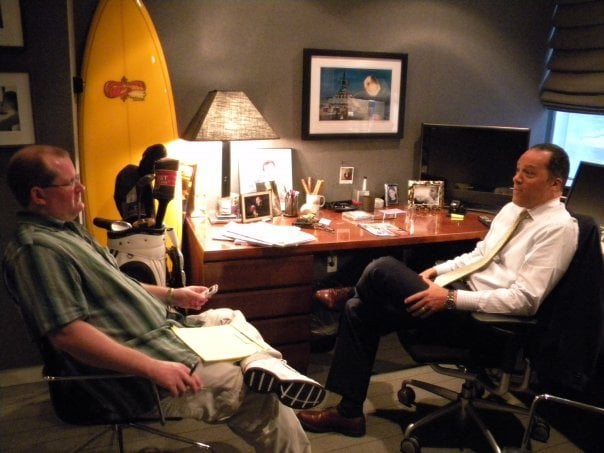 Bobby Ross Jr. interviews Lester Holt at the "Today" show studios in New York in 2009. (PHOTO BY BRIAN NICKLAUS)
During our conversation, Holt noted that he's often asked whether it's hard to be a person of faith in his profession.
Whenever that question is posed, he said, the implication seems to be that "this business is not for people of faith."
"I think there's a connotation that we're the liberal, atheist media," Holt said. "And I know a lot of people in this business who are people of faith — maybe not this specific faith that I share, but people who believe in God and follow their faith. So I don't find it hard.
"In fact, I find in many ways that this job is a blessing, in that as a journalist, I really get to see life in all its permutations. … I see death. I see people going through the depth of tragedy, and I see people going through the highest of things. It just reminds you of how short life is … and I think it's the kind of thing that in many ways is faith-affirming."
Bobby Ross Jr. is Chief Correspondent for The Christian Chronicle. Reach him at [email protected]