My second-favorite place in the world
Travels remind us of God's gift — each other
---
HUALIEN CITY, Taiwan —
I wake up to three little sets of eyes, peeking over the row of train seats in front of me.
"They want to know what Americans eat," says Yolanda Wu, the minister's wife who's spent the whole day with me, introducing me to Christians on this East Asian island and serving as my interpreter.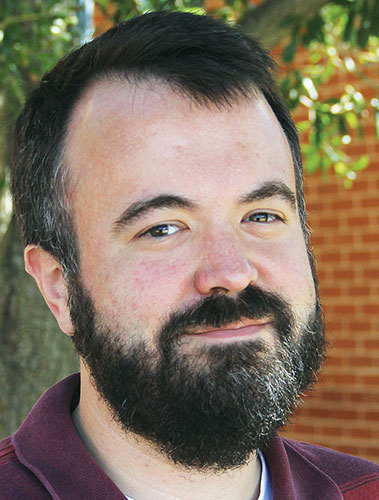 Inside Story | Erik Tryggestad
It appears she's not done with that particular task.
"You guys like pizza?" I ask. Yolanda translates. The kids frown and shake their heads. "Really? What about hot dogs? Hamburgers?" They nod. One of them chatters in Mandarin and giggles.
"You remind her of Santa Claus," Yolanda says.
I grimace. "He's considerably grayer than I am."
Fatter too, I think, though I suppose I have the pizza, hot dogs and hamburgers to thank for any resemblance.
This is probably my second-favorite place to be in the world — on a train, headed back to my hotel in a foreign city (Taipei, in this case) with a camera full of photos and a note pad full of scribbles (that I hope I'll be able to decipher a month from now when I actually write the story).
Today I sat at the feet of a Christian couple in Hualien City named Boaz Wang and Ruth Lu. That's right, Ruth and Boaz. They serve a small Church of Christ and have a ministry at two nursing homes. That doesn't do them justice, though. These guys are totally invested in the lives of the people they serve. I'll share more about them in the months to come.
Boaz Wang teaches a Bible lesson at a nursing home in Hualien City, Taiwan. (PHOTO BY ERIK TRYGGESTAD)
My most favorite place to be, by the way, is with my family, hearing my wife use words like "suprachiasmatic," listening to my 9-year-old bang out the notes to Europe's "The Final Countdown" as she practices piano or watching my 3-year-old grab a household item and give it a funny voice. "Hello. I'm Mr. Bag. You can put stuff in me." Classic.
"Take a picture of us taking a picture of you," Ruth Lu said as we stood on a beach near Hualien City. So I did. (PHOTO BY ERIK TRYGGESTAD)
Leaving them for weeks at a time is tough. I'm blessed to have in-laws who move in whenever I need them, making personal sacrifices to care for our children.
Still, as I sit on nasty airport carpet (because there never are enough seats), wait in a long line to see a surly immigration officer (seriously, I'm just changing planes here), and watch "Forrest Gump" for the second time on a 12-hour flight (because they don't have "Lord of the Rings") I wonder if it's all worthwhile. It is. 
Truth be told, I love it — all of it.
I love it because I know what's on the other side of the customs sign that reads "Nothing To Declare."
There I find my brothers and sisters in Christ — some I know as dear friends, some I know only from their email newsletters.
I am so thoroughly indebted to the Christians who go out of their way to show me their homelands and their ministries. Often, it seems we're brought together by a divine hand, and this trip is no exception. 

Last year, while plotting a course to and from Cambodia to cover the Angkor of Faith youth service trip, I worked out a stopover in Hong Kong. I remembered that my friend Gigie Carranza from the Philippines had worked with an English-speaking congregation there. 
She put me in touch with Felix Olidan, a Filipino minister for the Wanchai Church of Christ. He helped me plan the visit. I attended the Chinese and English services.

The English service, I learned, is mostly Filipino women who work long hours as maids. Hearing stories about the community they've found in the church was inspiring. We published a feature on them last year.
While in Hong Kong, I met John Dionio and his family. They were visiting Olidan — and taking their kids to Hong Kong Disneyland. Dionio is director of the Phlippine Bible College of Bangar. We had dinner and talked about the college, founded by the late Leo Corpuz.
A few months ago, Dionio messaged me about speaking at the Bible college's graduation. I found a good deal on plane tickets and accepted, scheduling a trip long enough for me to take a side trip somewhere else. 
Taipei minister William Chen and his wife, Yolanda Wu. (PHOTO BY ERIK TRYGGESTAD)
I looked on a map. Hey, Taiwan is close. Never been there.
I didn't know much about Churches of Christ in Taiwan, so I asked my Southeast Asian contacts. Henry Kong, a minister for the Pasir Panjang Church of Christ in Singapore (featured in our Churches That Work series), sent me a list that included William Chen, minister for the Taipei Church of Christ. 
Minutes after I saw his name on the list I had a Facebook message from William. He was asking for statistical info on churches in the U.S. I gave him what I had, and added, "By the way … I'm thinking about visiting your city."  
William invited me to church, picked me up at the airport and drove me all over Taipei — in the midst of Chinese New Year celebrations. He and his wife, Yolanda, treated me like family — because we are family.
I'm indebted to the Chens, the Dionios and so many others around the world — Steve Raine in New Zealand, George Akpabli in Benin, Bert Ritchie in Northern Ireland, Steve Aponte in New York and many more. For all of you who have sacrificed your time and resources to help me tell the stories of our fellowship, I have nothing to declare except heartfelt thanks. 
Yes, we do. (PHOTO BY ERIK TRYGGESTAD)
As the train nears Taipei Station, as I say goodbye to the three little sets of eyes in front of me, I'm reminded of the great gift God gives us in each other. Regardless of where we live, whether in wealth or poverty, oppression or freedom, we are a community of faith with one goal — spreading God's love to a world that so badly needs it. And we help each other out along the way.
Tomorrow I'll head for a new destination, Manila, and the Bible school graduation. Thankfully, I can sleep in before William picks me up for the ride to the airport.
Or maybe I should look for a gym. Santa could stand to lose a few pounds.

CONTACT: [email protected]