Muslims among us
Can Churches of Christ engage in meaningful dialogue with the 2.6 million followers of Islam living in the U.S. ... without compromising their faith?
---
MALIBU, Calif. — Saeed Khan wants to help you become a better Christian.
That may be the last thing followers of Christ would expect to hear from a devout Muslim, but the lecturer on classical and modern languages, literatures and cultures at Wayne State University in Detroit says it's his genuine desire.
SECOND IN A SERIES "The relationship between Islam and Christianity is not one of antagonism — Muhammad versus Jesus or the Quran versus the Bible," Khan said during a lecture on the campus of Pepperdine University.
There are significant "points of departure," he acknowledged, between the two faiths — most notably, the nature of Jesus, whom Muslims view as a prophet and Christians revere as the Son of God.
Exploring the differences and similarities between the world's two most dominant religions is one goal of "Muslim-Christian Interactions," a class he teaches alongside two Christian professors at Rochester College, a school in Rochester Hills, Mich., associated with Churches of Christ. Across the U.S., other Christian universities and church members are engaged in similar dialogues with their Muslim neighbors.
Keith Huey, chair of Rochester's Department of Religion and Bible, and John Barton, professor of philosophy and religion, invited Khan to help them teach the course — and to join them at Pepperdine.
Khan was the only Muslim on an all-Christian lectureship program. Arriving in Malibu, the university asked him and his fellow speakers to sign a statement that they would refrain from drinking alcohol or using illegal drugs on campus.
"For a Muslim, that's preaching to the choir," Khan joked. Gladly, he signed it.
John Barton, Saeed Khan and Keith Huey review questions asked by students in their' Muslim-Christian Interactions class at Rochester College during a presentation at Pepperdine University. (PHOTO BY ERIK TRYGGESTAD)
Distrust and dialogue
How should Churches of Christ engage this growing demographic — one that inspires immense fear and distrust, especially after the terrorist attacks of 9/11?
At Rochester, the professors teach a curriculum based on "Allah: A Christian Response"
by Miroslav Volf. Barton said the goal of the class is to encourage students, most of whom are Christians, to engage in "godly, genuine, respectful interactions" with followers of Islam.
"Christian-Muslim interactions are not just us talking about one another," he said. "It's not even primarily about us talking to one another. It's about us talking with one another in respectful ways" — ways that show proponents of both faiths "truly want the good for the other."
That takes time, said Khan, who was born in Pakistan and raised in the United Kingdom before moving to Detroit. He remembered one student who was deeply troubled by the presence of a Muslim on a Christian campus.
One day, after class, the student found Khan and told him about his experience of converting to Christianity. Khan gave the student advice on how he might better share that testimony with his friends.
At the end of the semester, the student told Khan that the class was the second-most significant event in his life, after his conversion.
"My only objective in this class," Khan told the student, "was that you become a better Christian."

TOLERANT, INTOLERANT OR BOTH?
Views of Muslims vary widely among Churches of Christ in the U.S.
While some members view Muslims as people of strong faith — worthy of dialogues such as the class at Rochester — others note that such dialogues occur only in countries where Muslims are the minority. In predominantly Muslim nations, non-Muslims may face persecution and be denied education or jobs.
Betty Choate and her husband, J.C., served as missionaries in countries with large Muslim populations, including Pakistan.
"We are blind to history," she said, "and to the current situation in countries where Islam has complete control if we do not accept the fact that it is not a peaceful religion."
"We are blind to history, and to the current situation in countries where Islam has complete control if we do not accept the fact that it is not a peaceful religion."Betty Choate, former missionary to Muslim-dominated nations including Pakistan
Others see Islam as a faith bent on world domination. They forward e-mails warning of Muslim plots and urge readers to "wake up" to reality.
Church members who work in predominantly Muslim lands caution against ascribing any single goal to Islam — a faith practiced by an estimated 1.6 billion people worldwide.
"Islam is not just a religion," said Mac Lynn, chancellor of NationsUniversity, a church-supported distance-learning program. Lynn has traveled extensively in the Middle East and taught courses on Islam at Lipscomb University in Nashville, Tenn. Islam "is an all-encompassing system of jurisprudence that covers all aspects of personal life and society," he said, "and claims exclusive rights over other religious views."
Missionary Barry Baggott works in French-speaking nations, many where Islam is the majority faith. He said that all three views of Muslims — tolerant, intolerant and domineering — are correct, depending on the circumstances.
But fear shouldn't keep Christians from sharing their faith, he said.
"We definitely do not have a right to decide for Muslims that they will not accept the Gospel," he said. "We need to repent of neglecting our responsibility toward this huge portion of humanity and begin actively seeking ways to lead them to Christ — both those among us and those abroad."

discussions 'resisting any urge to compromise'
Across the U.S., members of Churches of Christ are finding ways to interact with Muslims and learn about their faith.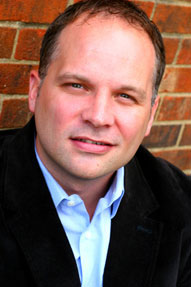 Josh Graves
He has authored an e-book, "Tearing Down the Walls: A Guide for Christians and Muslims Living in North America,"
that advocates intentional conversations between the groups.
"I'm not convinced that the church can solve the global tension between half the world's population," he said, "but I do think we can set in motion a different way so that my kids and their kids might have an opportunity to have conversation — and a conversion story that we can't even imagine to be possible right now."

• Lee Camp,
professor of theology and ethics at
Lipscomb University
, also has engaged in interfaith dialogues. After traveling to Muslim nations around the globe, he authored "
Who Is My Enemy?: Questions American Christians Must Face about Islam — and Themselves
"
He challenges the notion that Muslims are warmongers and another extreme, which argues that all religions basically say the same thing and are peaceable.

• Lynn Mitchell
, minister for the
Heights Church of Christ in Houston
and professor of religious studies at the University of Houston, has a long-standing relationship with his city's Muslim community.
In the U.S., Muslims "prefer the American version of separation of church and state," he says, and eschew terrorists who kill in the name of Allah.
• Congregations including the Brighton Church of Christ in Colorado and the Memorial Church of Christ in Houston have hosted speakers from the Middle East who converted from Islam to Christianity.
• At universities
associated with Churches of Christ, students in comparative religion classes listen to guest speakers who practice Islam.
Robert Carpenter, professor of missions at
Oklahoma Christian University
in Oklahoma City, takes students to a local mosque and has attended numerous interfaith discussions. He encourages Christians to get involved in such dialogues — and to engage their Muslim coworkers with an open mind.
"I also believe it is crucial to maintain a missional mindset while engaged in any such experiences," Carpenter said, "resisting any urge to compromise one's commitment to uphold the truth of God's word."

'THE OPPOSITE OF LUKEWARM'

Can followers of Christ find common ground with Muslims without compromising their beliefs, becoming lukewarm in their faith?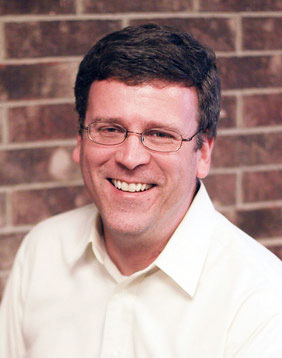 Keith Huey
At least one student at Rochester College has asked that question, said the professors during their presentation at Pepperdine.
Huey shared his response: If practitioners of Christianity and Islam are "just sweeping our differences under the rug," advocating "a lazy, mindless kind of pluralism" or "zero-calorie religion, OK, fine. That's lukewarm.
"But to truly imitate Jesus, to pour yourself out for someone whose theology is different from yours … to me, that sounds like the opposite of lukewarm."
Katelyn Brackney, a Rochester student who took the Muslim-Christian Interactions class, said the course was "eye-opening and faith-deepening."
"I have gained a greater respect for Islam, thrown my stereotypes out the window," she said, "and, as a Christian, have personally strengthened my faith while learning about mine and another side by side."
"I have gained a greater respect for Islam, thrown my stereotypes out the window and, as a Christian, have personally strengthened my faith while learning about mine and another side by side."Katelyn Brackney, Rochester College student in the Muslim-Christian Interactions class
Since teaching the class, Barton has sought new ways to interact with Michigan's Islamic community — including inviting a Muslim family to Thanksgiving dinner.
While the faiths have stark differences, "the central agreement between Islam and Christianity is that God is God, and we're not," Barton said. "Our job is to love, to accept, to be friends, to learn from, to suffer on behalf of, to witness to, to teach and to be open in all kinds of ways to our neighbors. I think if we do that, then God will take care of the rest."

Reader feedback — Bridges & Barriers: How can Churches of Christ interact with other Christian groups?