Muscle, a shovel and thousands of baptisms
A SELF-PUBLISHED BOOK fosters evangelistic excitement among some Churches of Christ — and raises concerns among others.
---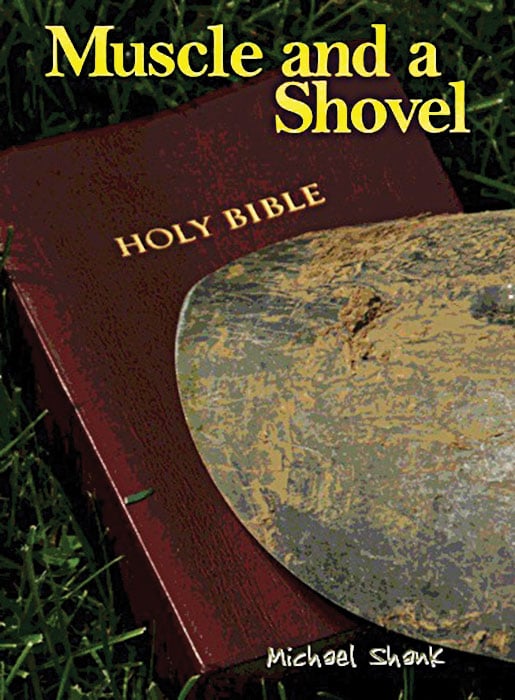 Muscle and a Shovel
by Michael Shank
"You know that guy Randall believes that Baptists, Methodists, Presbyterians, Catholics — everybody but his church are all going to hell?" …
But was that really what Randall believed? How could anybody believe that? Cults believed that kind of thing, didn't they? Weren't we all headed to the same place but just taking different roads to get there? …
Through the myriad of mental questions sprouting up in my mind, a central premise came to the surface: All denominations teach conflicting doctrines; therefore, it isn't possible that all of them are biblically correct.
— From "Muscle and a Shovel"
Michael Shank never meant to be an author.
His wife talked him into it.
"Thank God for good women," said Shank, a 46-year-old former electrician from Metropolis, Ill. His wife of 29 years, Jonetta, hinted, encouraged and even commanded him to share the story of his conversion.
Time and again he resisted, until one morning, as she poured him a cup of coffee, Jonetta Shank said,  "Michael, what if one person read your story and became a Christian?"
Two years later, his self-published memoir, "Muscle and a Shovel
," has sold 67,000 copies — and currently is out of stock at Amazon.com. The 380-page book, now in its fifth edition, recounts the faith journey of Michael Shank, who grew up in a Baptist church, studied the Bible with a coworker over an eight-month period and was baptized, along with his wife.
The title, "Muscle and a Shovel," refers to the "mental muscle and a willingness to use honest intelligence to dig deep beyond all of our preconceived ideas, our false beliefs and our comfortable traditions," according to the book.
It happened 25 years ago, but Shank kept meticulous notes on the experience in a spiral-bound notebook, unearthed during a recent move.
The simple story — which contained a few grammatical errors and punctuation faux pas in its early editions — has grown into a movement thought to be responsible for more than 6,000 baptisms, Shank said. That estimate comes from reports he has received from churches that used the book in their evangelistic efforts.
The Hilldale Church of Christ in Clarksville, Tenn., experienced 72 baptisms after integrating the book into its Bible studies, evangelist Carl Sims said.
After hearing about the book from an acquaintance in Georgia, the minister "read it within a 24-hour period," he said. "I just couldn't put it down." The book is full of suspense, he added, even though readers know the outcome when they first pick it up.
In the book, Shank describes his friendship with his Church of Christ coworker, identified as Randall Edges, in the context of their day-to-day lives working for a communications service company in Nashville, Tenn. As they begin to study the Bible, Randall challenges Shank's beliefs about Christian denominations, including the "Sinner's Prayer," instrumental music in worship, congregational autonomy and eldership versus pastors who preach and shepherd.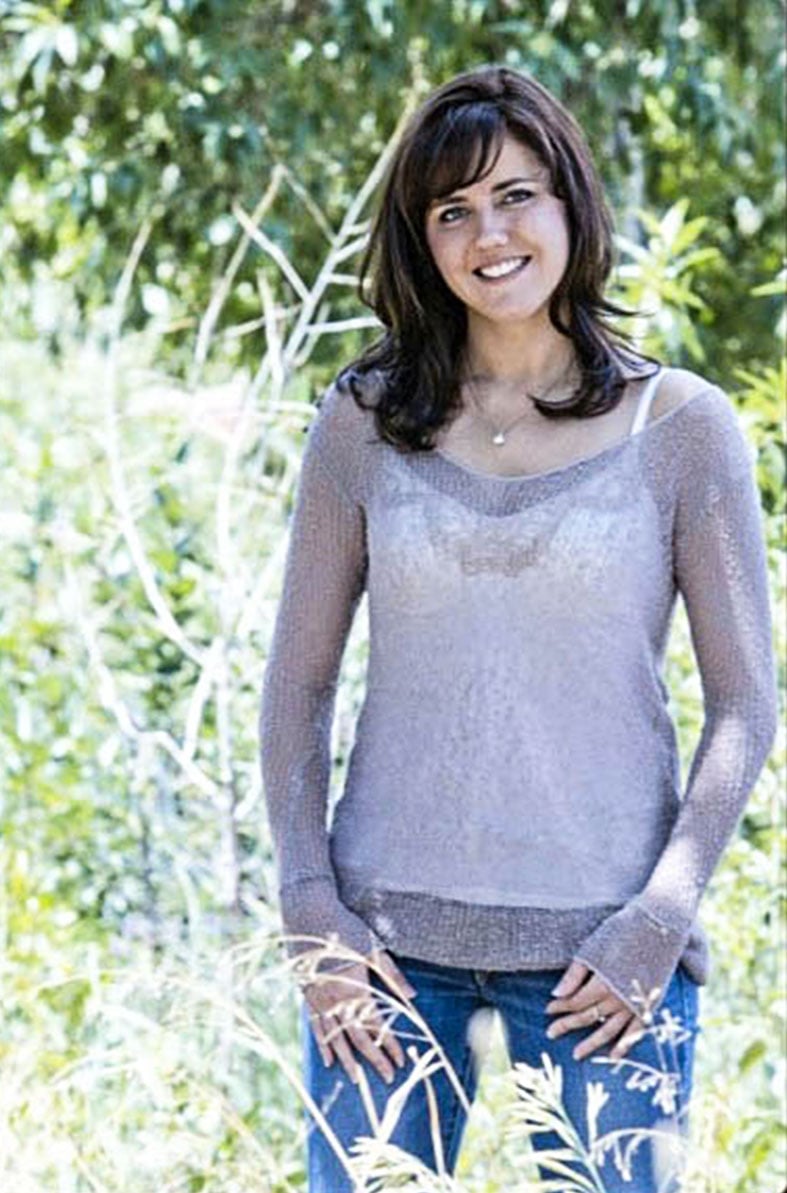 Brittany Clements studied the Bible and read "Muscle and a Shovel" before her baptism in 2013.Brittany Clements, a flight information analyst in Castle Rock, Colo., grew up in a Lutheran church. A friend from the Castle Rock Church of Christ gave her a copy of the book.
Clements said she was surprised to find questions about various denominations' beliefs answered forthrightly, with Scripture, in Shank's book.
"I've always asked these same questions and never really gotten good answers," Clements said. She was baptized in August 2013.
In a message to Shank, she wrote, "Thanks to your guidance in the book … I am finally finding the truth I have been craving for years."  
Shank has received many such messages since he first published "Muscle and a Shovel" — so many that he began writing and distributing an e-newsletter to share them.

FALSE GOSPEL OR NEW RESTORATION?
Not all of the feedback is positive. Some readers voice concern that Shank has limited God's grace to members of Churches of Christ.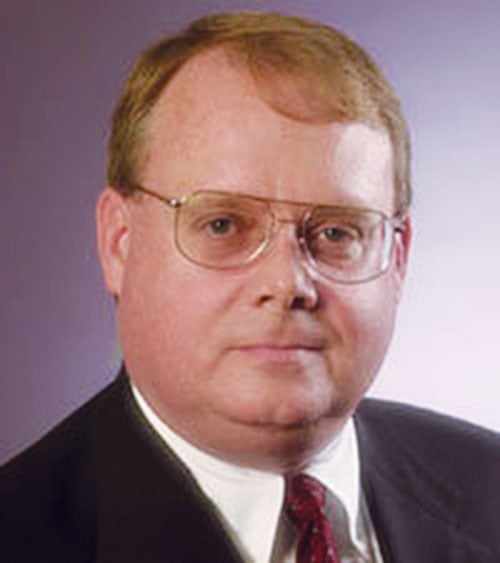 Jay GuinJay Guin, an elder of the University Church of Christ in Tuscaloosa, Ala., says that Shank's book teaches "a false gospel." Guin, a featured writer for Wineskins magazine, argues that, for those with genuine faith in Jesus, grace covers "both our moral errors and our doctrinal errors."
Guin and Shank have debated the book on Guin's blog.
Guin also has authored books, including "The Holy Spirit and Revolutionary Grace: God's Antidotes for Division Within the Churches of Christ."
The book, written in 1995, "anticipates and answers most of the arguments in 'Muscle and a Shovel,'" Guin said.
A few reviewers of "Muscle and a Shovel" on Amazon.com
said the book displayed an attitude of exclusivity among Churches of Christ. One Baptist preacher described it as "one of those rare books that will raise your blood pressure."
Shank uses that testimony on his book's back cover, though the Baptist preacher asked that his name be withheld.
"You'll either give it to everyone you know or put it into a shredder," the preacher said of the book. "There's no middle ground."
Of those two options, members of the Perryville Church of Christ in Arkansas have chosen the former.
The congregation has become energized for Bible study and evangelism since reading the book, preaching minister Jason Almond said.
"It has excited our membership to a level I've never seen before," Almond said.
Shank spoke at a Sunday night service at the Perryville church — to a crowd nearly twice that of regular attendance. Three people asked to be baptized that night, and two more in the weeks that followed.
"This could light a fire for a new restoration," Almond said.

IF GOD WILLS, 'IT WILL HAPPEN'
The movement started small.
Shank sold only two or three copies of the book during the first month. In early 2013, sales rose from 600 copies per month to 1,500 — and then 10,000. Spanish and audio versions of "Muscle and a Shovel," plus a 13-week study guide, are in production.
"It felt like it happened overnight," Shank said.
Suddenly, his schedule was packed and his inbox flooded — all because of thoughts he recorded in a notebook a quarter-century ago.
"The reason I wrote it all down — I'm not a journaling type of person — but I just knew Randall was wrong," he said of his former co-worker, now an elder in a Church of Christ, who has asked for anonymity despite his newfound fame. "I just knew Randall was going to hell for being so narrow-minded, and all you Church of Christ people were crazy." The more he wrote about Randall, the more he wanted to write about his own life and his family, he said.
This year he plans to complete a second book, "When Shovels Break," the story of the restoration of a close friend of Shank's who fell away from his faith.
As was the case with his first book, "It's up to God," Shank said. "If he wants something done with it, it will happen."