Ministry dedicates new facilities to help single moms
---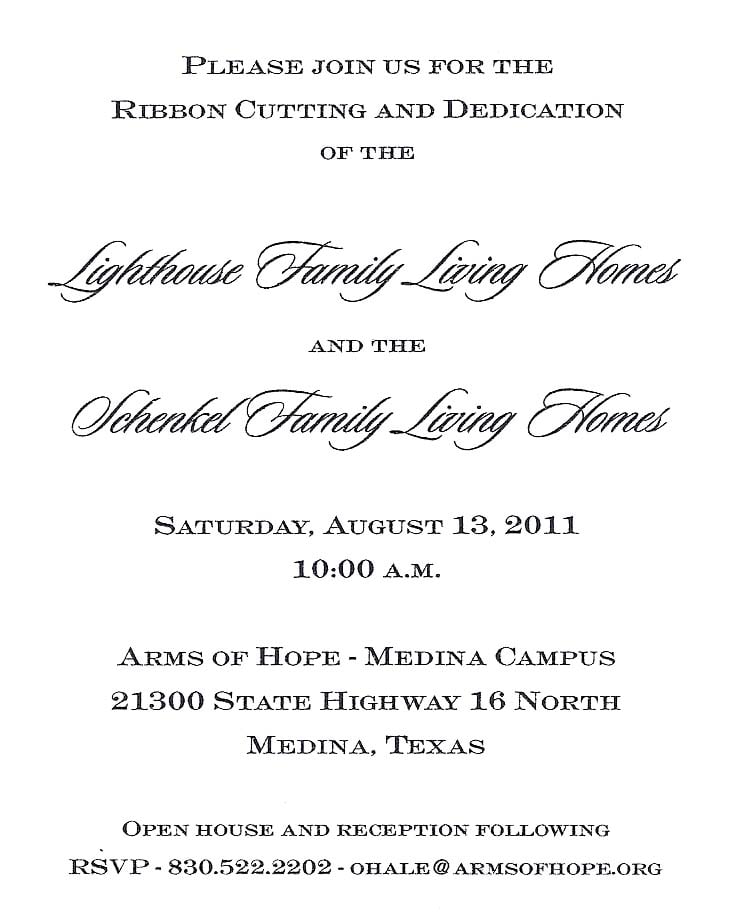 Arms of Hope, a nonprofit Christian care organization supported by Churches of Christ, unveils two new buildings this weekend — the Lighthouse Family Living Homes and the Schenkel Family Living Homes — on its Medina, Texas, campus.
Both facilities are part of the nonprofit's Together Program, which "helps motivated single mothers and their children transition into successful, independent futures by providing parenting skills, career training and a home in a peaceful and safe environment," according to the Arms of Hope website.
Arms of Hope was formed in 2009 with the consolidation of Medina Children's Home, 60 miles northwest of San Antonio, and Boles Children's Home, 40 miles northeast of Dallas.
Between them, the two campuses house about 80 at-risk children in group-home settings and more than 50 single mothers and their children, said Kevin McDonald, Arms of Hope's president and chief executive officer.
Last year The Christian Chronicle interviewed Jim "The Rookie" Morris, a spokesman for the nonprofit.