Milwaukee Bucks select Rochester grad as new GM
Bucks officials say they believe Jon Horst, a graduate of Rochester College, in Michigan, is "the right person" to lead the organization.
---
While his name is not one that rings a bell with most, those who know Jon Horst aren't surprised by the recent announcement he will lead the Milwaukee Bucks as general manager.
In a press conference Monday, Horst said, "It's been a whirlwind, but I'm energized."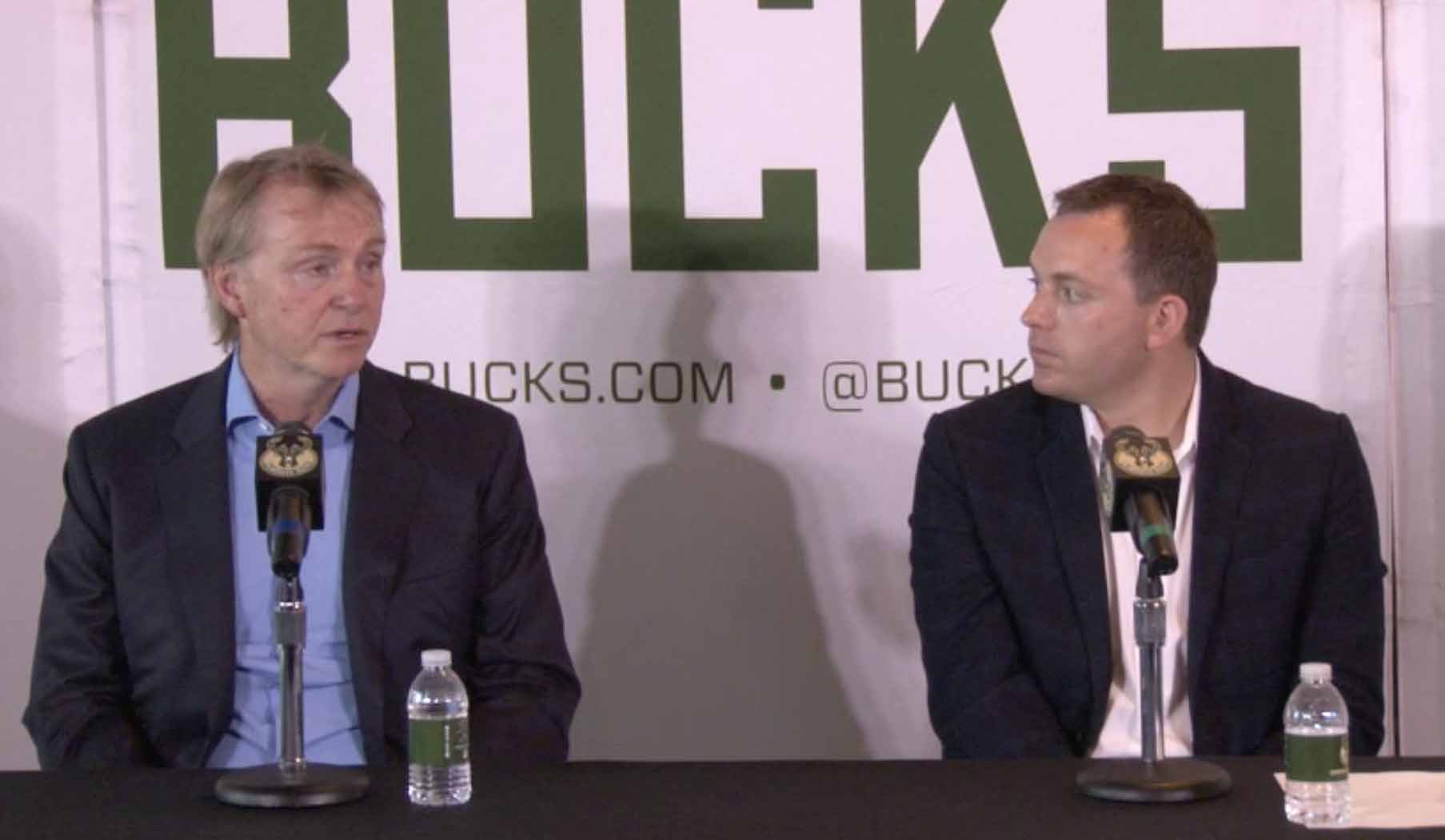 Milwaukee Bucks owner Wes Edens, left, and General Manager Jon Horst, right, speak to the press. 
Horst is a 2006 graduate of Rochester College, the 1,100-student school north of Detroit once known as Michigan Christian College, with a degree in sports management.
"The whole Rochester College family is happy and not surprised because that's the kind of 'kid' he is," Garth Pleasant, Horst's former basketball coach at Rochester College, told The Christian Chronicle.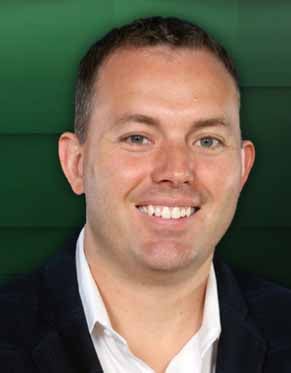 Jon Horst (PHOTO FROM MILWAUKEE BUCKS)During his time at Rochester, Horst was a four-year member of the men's basketball team. The team won the U.S. Collegiate Athletic Association National Championship in 2004 and 2005 with Horst as a part of the team.
Pleasant said he sees Horst as a man who lives out the lessons Jesus taught in the Sermon on the Mount in Matthew 5:41.
"He always does what he's supposed to do and then he does more," Pleasant said. "Jon didn't play a whole lot for us, but, yet, Jon was looked upon by his teammates as a leader of the team.
"Never did somebody play so little but contribute so much to our program."
Horst began his career with the NBA in 2005, working with the Detroit Pistons. He joined the Bucks staff in 2008.
The Milwaukee Journal Sentinel spoke with Horst's mother. She told the newspaper her son had a dream to be involved in the NBA. As a third-grader that dream was to play, but as he got older that changed. "He always said, 'I will be involved with the NBA some day, mom," Kathy Horst told the  Journal Sentinel. "It's always been his dream." Read the full article from the Milwaukee Journal Sentinel In a press release, the Bucks owners Wes Edens, Marc Lasry and Jamie Dinan said they believe Horst is the "right person" to lead in building a "championship-caliber organization."


LOGO FROM CHRIS CREAMER'S SPORTSLOGOS.NET

"He has been an integral part of basketball operations for the last nine years, and has helped advise us on every major basketball decision since we purchased the team. Jon is very talented, capable, organized and someone we have leaned on for his strategic thinking and ability to execute our vision."
We're excited about the future of our organization & are confident that Jon will lead our team to the highest level. https://t.co/gDiyuE1is6

— Milwaukee Bucks (@Bucks) June 16, 2017

Horst told reporters despite being a young GM, just 34 years old, he is confident in his ability to do the job.
"I've been in high level decisions in this league for over a decade," Horst said. "I believe it's positioned me to succeed."
His former coach said while Jon Horst isn't a name many know he has no doubt he will go far in his new role.
"Very unassuming, never calls attention to himself, but boy is he an achiever," Pleasant said.
For now, Horst says his focus is the choices that will be made during the NBA draft later this week.

RELATED
• All the more Pleasant
• Church of Christ member Norris Cole signs with Oklahoma City Thunder