Millennials reflect on faith challenges
Christian millennials in Europe say it takes patience and creativity to show others their faith.
---
France is an institutionally atheistic state. The spiritual default is unbelief. Orthodox Christianity is seen as either an artifact of history or a potentially dangerous ideology. France doesn't even fight against religion or belief in God anymore but rather treats it as if it's a closed case: there is no God.
Emilie Young 
Most of the time people see us as aliens for actually believing in God, and even more so for regularly going to church. It takes several years of relationship for them to understand that we are not part of a cult.
We need to be very patient and creative with how we interact with people. We need to make them curious about God and get them asking questions. Then they will be more open to hear what we have to share.
— Emilie Young | Marseille, France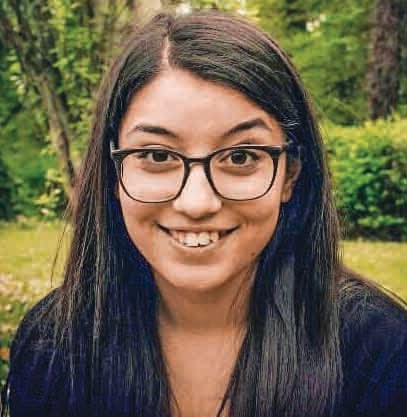 Francesca MasiWe don't know how to identify ourselves to others. Italy has always been a mostly-Catholic country, so when we talk about Jesus or the Bible, people think about Catholicism. Also, Churches of Christ are not numerous, and that's a challenge. We young people can overcome this challenge by staying close and encouraging each other, and then we must involve more non-Christian young people.
— Francesca Masi | Vecenza, Italy
Being a Christian is difficult because we must consider our lives from a different world view that comes with a new set of values — God's values. Even though I live on a secular continent like Europe, I'm sure that if we believe in these values everything will be more joyful. We should never give up on hope and faith.
— Arjola Sako | Vlore, Albania
Sometimes being a Christian in Croatia is very hard, but I guess it is the same anywhere in the world. Croatia is a very Catholic country, but most of Catholics are religious just on Easter and Christmas, so if you go to church often and talk or preach about the Gospel, they'll think you're crazy.
To even talk about the religious aspects of one's life is a challenge because a lot of Croatians don't think about it. It is hard to start a discussion. It is also hard to proclaim yourself a Christian because you might get laughed at. People will always find a way to explain something by science or the placebo effect.
— Tin Gregurek | Velika Gorica, Croatia
In Albania, I can definitely say that there are a lot of challenges and blessings at the same time. One of the biggest challenges is the lack of interest about God and Christianity. Most of the people are disappointed by the churches here, and they prefer to worship God in their own way.
Another challenge is the confusion of Albanian society by the presence of so many different churches. It's difficult for me to explain the differences between the church where I worship and the other churches.
Challenges will be always present, but being able to find the solutions as Christian millennials is a must.
— Stela Sinanaj | Vlora City, Albania
Related Story
• Seeking sons and daughters of thunder