Birthdays
Shirley Genrich, 94th
Albion, Neb.
Anniversaries
Scott and Mary Mitchell, 60th
Scott and Mary were married June 22, 1956, in Lawrence, Kan.; married at what is now the Southside Church of Christ. Both Scott and Mary attended Central Christian College in Bartlesville, Okla., which is now located in Oklahoma City and known as Oklahoma Christian University. Scott graduated from Abilene Christian University with a B.S. and M.S. degrees in Bible. Scott's five brothers also graduated from ACU with Bible degrees, and all of them became preachers or missionaries.Scott and Mary are very blessed with four children, all of whom attended and graduated from Abilene Christian University. Their children are: Debbie Oliver (Gary) of Abilene, Texas; Kathy Musick (Larry) of Nashville, Texas; Keith Mitchell (Susan) of Sunnyvale, Calif.; and Gary Mitchell (Maria) of Oak Harbor, Wash. Debbie works for ACU in financial aid; Kathy teaches art at David Lipscomb; Keith works for Lockheed/Martin as a research scientist, and Gary works for Boeing. They have six grandchildren: Ashley, Jeff, Dorothy, Elliot, Michelle and David.
Scott began preaching in 1953 in Wilmington, Kan. He preached by "appointment" for seven years in Kansas, Oklahoma, Missouri and Texas. He entered full-time ministry in Everett, Wash., in 1960 for the 25th and Rucker Street congregation. For 13 years, he preached interspersed with five years of preaching in Rotan, Texas. In 1976, they moved to Milwaukie, Ore., to serve the Linwood congregation. Scott preached for 32 years and has preached part time the past nine years in Tillamook and Molalla, Ore. Over the span of 63 years, Scott has baptized more than 960 people.
Scott has graciously served on the board for Camp Yamhill in Oregon, for 40 years and Sauk River Bible Camp in Darrington, Wash., for nine years. He's served as the Camp Director for 13 camps. In addition to his love for Bible camps, he has made eight mission trips to Zimbabwe, Africa, and seven to Kodiak, Alaska. Each trip spanned between 3 and 4 weeks. Many trips involved preaching at the Mutare Bible School (Zimbabwe, Africa) and at 20 to 30 churches along the way.
For 12 years, Mary and helpers have headed up the non-profit organization "Global Seed Sowers," which makes laminated, colored, poster-sized Sunday School Bible material for foreign mission workers in over 100 nations!
You may contact Scott and Mary at [email protected], 3502 SE Pinehurst, Milwaukie, OR 97267.
Wes and Alma Price, 60 years


Wes is the son of Sidney "Jack" Price and Annie Bell Jones. He grew up in West Texas, specifically Brownfield and Midland. Following graduation from Midland High School, he enrolled at Abilene Christian College (now, Abilene Christian University) and majored in accounting.
Alma Fay Morian grew up in Abilene, Texas, and attended ACC (ACU) where both her parents attended and eventually worked. Her father, Grover Cleveland Morian, was the head of the Education Department until his retirement at the age of 70 and her mother, Alma Adams Morian, started the Home Economics Department. Alma Faye majored in Music Education, with a minor in Elementary Education, and graduated in 1955. It was in her junior year that she lived in the dormitory rather than at home, and her roommate just happened to be a cousin of Wes. It was through her roommate that she met her future husband. Following graduation, Alma Faye was hired to teach first grade in an elementary school in Lubbock, and Wes moved there to attend Texas Tech University.
The following June they returned to Abilene to be married. Alma's 33 year teaching career covered two states, Oklahoma and Texas. During these years, her love for teaching reached into Bible classes as well.
Wes served four years in the United States Air Force, with almost two years stationed in the country of Turkey. He returned to Lubbock, where he served as music director for the Broadway Church of Christ before entering full-time ministry with Leon Crouch at the Texas Tech Bible Chair, under the direction of the Broadway church. During the past 50 years, Wes has served the Lord at churches in Tennessee, Oklahoma and Texas. The past 25 years he has served the Sunset and Edgefield congregations in the Dallas area. He is now serving as an elder and as one of the two ministers at the Edgefield Church of Christ.
Bob and Lou Hester
Bob and Lou Hester,
60 years
Ada, Okla.
Al and Mary Jolly,
68 years
Hilltop, Texas
Paul and Neva Cooper,
65 years
Midland, Texas
Patrick and Jan O'Neal Patrick and Jan (Day) O'Neal,
50 years
Edmond, Okla.
There will be a "come and go" reception in their honor on July 2 from 3 – 5 p.m. at the Memorial Road Church of Christ in Edmond, Okla.
Memorials
Fleeta Nelson
1934-2016
Fleeta Joyce Gilstrap Nelson of Muskogee, Okla., went to be with the Lord on June 8, 2016. Fleeta was the beloved wife of Coleman Nelson, whom she married on Sept. 1, 1967. She lived 81 years, faithfully serving the Lord and serving others until her death.
Born Nov. 13, 1934, in Haskell County, Okla., she was the daughter of Roy and Edna Garland Gilstrap. Her mother passed away when she was one year old. She grew up without a mother, but she became a nurturing and loving mother and grandmother for every person that came her way.
Fleeta was a little lady with a big heart. As a follower of Jesus Christ, she loved everyone unconditionally — in the church, on the job, and even in always seeing the best in everyone and never saying a bad word about anyone. Wherever she went–with family, in the nursing home–her encouraging and loving spirit made a positive difference in the lives of those she touched. She was a member of the Chandler Road Church of Christ, where she often taught and cared for the babies in the nursery. Her grandchildren remember her as always welcoming, full of laughter, enjoying little moments in life, teaching them to always find a reason to laugh and smile—even if you have to make your own reason!
She worked for 26 years as an auto parts buyer at Basolo Auto Parts and eventually retired from City Hall after working ten years in the City Treasurer's office. She was lauded as an outstanding worker in every job assignment and made the work environment more fun for everyone.
Fleeta was preceded in death by her parents, Roy and Edna Gilstrap; her brothers–Dallas Gilstrap, Kenneth (Bud) Gilstrap, Jack Gilstrap, and Robert (Nub) Gilstrap; and by her sons Larry Nelson and John Nelson.
She is survived by her husband Coleman Nelson of Muskogee; by her children: son Dr. William (Bill) Goad and wife Dr. Rita Goad of Edmond, Okla., daughter Vicky Watkins, Muskogee, Okla., daughter Nancy Murray and husband Jim of Acworth, Ga., son Dr. James (Jim) Nelson and wife Mary Gail of Muskogee, Okla.; daughters-in-law Dr. Adrienne Ruby of Winslow, Ariz., and Cheryl Nelson Bowyer of Muskogee, Okla.; by her siblings: sister Eloise Wibben and husband Charlie of Hugo, Okla., brother John Gilstrap of Stigler, Okla.; by 15 grandchildren, 14 great-grandchildren, many special cousins, and other extended family members.
Carol S. Presson
1933-2016
Carol S. Presson, 82, of Iowa City, IoCarol S. Presson, 82, of Iowa City, Iowa, died Thursday, June 2, 2016, following a brief illness.
Funeral services were held Sunday, June 5, 2016. Memorial donations can be made in her memory to the Kirkwood Avenue Church of Christ. Online condolences can be shared with her family through the funeral home website at www.gayandciha.com.
Carol Sue Elinor was born June 8, 1933, in Trezevant, Tenn. She attended Bethel College in McKenzie, Tenn., where she met James "Lindy" Presson, whom she married on Nov. 27, 1952. They moved to Iowa City, Iowa, in 1957. Carol enjoyed much in her lifetime, but most near and dear to her heart were her family and her church.
Her family includes her husband, Lindy; two daughters and their husbands, Elinor and Gary Gates of Kansas City, Mo., and Pamela and David Jernigan of Little Rock, Ark.; grandchildren, Amanda Dolinger (Kenneth), Grant Gates (fiancée, Katie Creed), Laura Keane (Dr. Cooper Keane) and Lindsay Jernigan; great-grandchildren Naomi Dolinger, Ellis Keane, and Courtney Keane; a sister, Sandra Beasley (Dr. Alfred Beasley) and her brother, Grant Elinor (Barbara). She was preceded in death by her parents and a sister, Charla Renner.
Lucy M McInnes, 97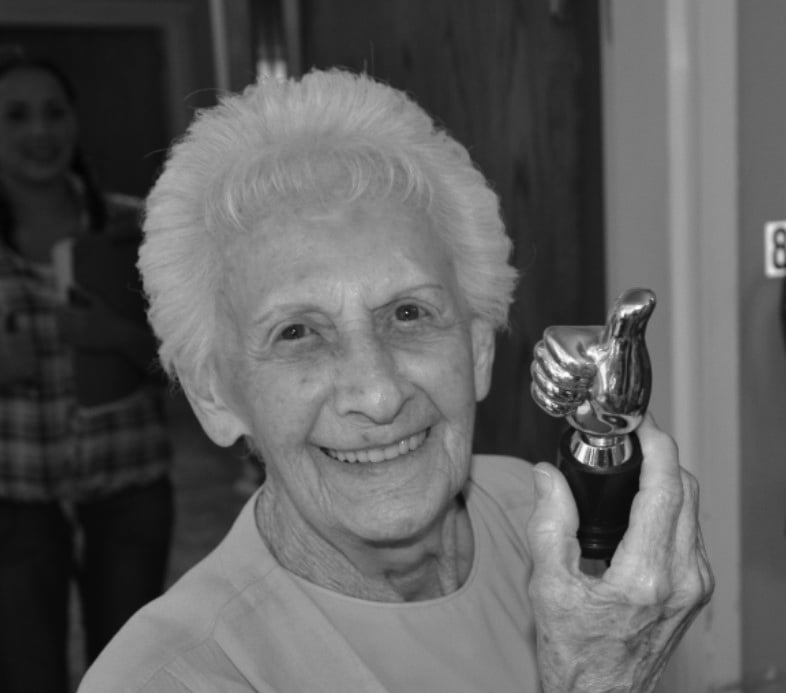 Anaheim, Calif.
April 16
Vance Edwin Crowe, 78
Chandler, Okla.
May 14
The Christian Chronicle appreciates and acknowledges a generous gift received in memory of Glover Shipp.