Milestones, February 2017
---
Birthdays

James "Eddie" Shewmaker
95
Paragould, Ark.
Al Stathopulo
95
Dallas, Texas
Barbara L. Lee
94
Lawton, Okla.
E. Claude Gardner
92
Henderson, Tenn.
Anniversaries
Harold and Cora Northcutt
69 years
Houston, Texas
Charles and Bonnie Shepard
66 years  
Abilene, Texas
Ed and Miys Haver
65 years
Fallbrook, Calif.
Minister Transition


E.R. Brannon
E.R. BrannonDr. Eulie Brannan (E.R., as he is affectionately known) entered Christian education in the 10th grade when he moved from Plateau, Ala., to Valdosta, Ga., to attend Dasher Bible School. His mother sold a milk cow to send him. In 1943, at age 17, he moved to Montgomery, Ala., to attend Montgomery Bible School. While there, he met and married Merle Moore and they lived in a small trailer on campus while attending classes. After graduating in 1945, he immediately began college at Montgomery Bible College – as college classes had just begun that year – earning his associate's degree.
He then entered Huntingdon College in Montgomery, obtaining his bachelor's degree. During these times he supported his family by delivering newspapers and preaching at nearby rural congregations, including Strata in South Montgomery County, one of the oldest congregations in Alabama.
Upon earning his bachelor's, he began teaching at Montgomery Bible College. He also continued to preach at congregations in the area, including Prattville and Tallassee, until 1955. He was then instrumental in establishing the College Church of Christ on the campus of what had, by then, become Alabama Christian College. He served as its preacher for many years, as well as an elder for much of that time.
Brannon was appointed principal of the junior and senior high schools and served in that capacity until being named dean of the college. Later he served as academic vice president. During this time he attended Auburn University during summer breaks, earning his master's and doctorate degrees. In the fall of 1965 the college moved to its new campus on Atlanta Highway, and in 1973, Dr. Brannan was appointed its president.
His wife, Merle, passed away in October 1980, but he continued as president until January of 1981, at which time he met and married Willie Metta Strong and moved to Madison, Ala. After working with Dr. George S. Benson for a year, assisting congregations raising capital funds, he was invited to lead Jefferson Christian School in Birmingham and served ably as its president until 1990. Again, he was instrumental in establishing a congregation on his school's campus, preaching there and serving as elder.
In 1990, the Brannons moved back to Madison, where E.R. worked as fundraiser for what was, by then, Faulkner University in Montgomery. During a preacher change at the Madison congregation, Dr. Brannan served very capably as interim preacher for more than six months until a new preacher could be secured. He has continued to preach when needed and skillfully teaches Bible classes on a regular basis. He also served as chairman of the church's finance committee for 10 years.
In 2004, the Madison shepherds asked Dr. Brannan to join the Madison ministerial staff; in June of that year he retired from Faulkner University and became involvement minister. He has continued to serve in this capacity, as well as minister in many other ways, especially teaching, fill-in preaching, and visiting. He has served Faulkner University for many years as a member of its Board of Directors and continues to do so; his love for and dedication to Christian education has never wavered. Sadly, he lost his wife, Willie Metta, to death in May of 2012, but in May 2015 he married the former Louise Wright.
Dr. Brannan recently announced his "official" retirement, which was effective Dec. 31, 2016. He continues to be active in preaching, teaching and being the great Christian servant he has been for many years. He plans to spend his retirement years traveling, writing and spending time with his beloved Louise.
The Madison church, Christian education and the entire brotherhood is greatly indebted to Dr. E.R. Brannan for his many years of service to God, Christ and His church and his fellow man. All who know and love Dr. Brannan wish him well and many good years beyond his present 88 in which to work and serve.
Memorials


Helen Isaacs Butters
1928-2016
"I have fought the good fight, I have finished the race, I have kept the faith." (2 Timothy 4:7)
Helen Isaacs ButtersHelen Irene Harper Isaacs Butters, 88, died Aug. 15, 2016, after a brief time of declining health. Helen was born on May 14, 1928, in Clemmons, N.C., the 10th of 11 children born to Andrew Blaine Harper Sr. and Mary Elizabeth Harper.
Helen means "shining light, the bright one," and Irene means "peace," and Helen exemplified both of those qualities.
Helen grew up in Clemmons, attended Lewisville School and graduated from R.J. Reynolds High School in 1944, the first class to finish the newly added 12th grade. Helen skipped 11th grade and graduated at the age of 16 with the first 12th grade senior class.
Helen's attention to detail and organization were qualities she shared in administrative work for government agencies, in the ministry of the church and in more than a dozen years of volunteer work at Wake Forest Baptist Medical Center and with the ALS Association.
Helen married T.A. Isaacs on June 25, 1948, in Winston-Salem, N.C., and joined him in ministry in the Church of Christ. After college at Florida Christian and in Texas, they served churches in Tampa, Fla.; Abilene, Texas; Sweetwater, Texas; Clemmons, N.C.; Columbia, S.C.; Charlotte, N.C.; New Orleans, La.; Hialeah, Fla.; Decatur, Ga.; Bossier City, La.; West Monroe, La. and Kernersville, N.C. T.A. died Feb. 17, 1996, and Helen remained in Winston-Salem, an active member of Linville Forest Church of Christ in Kernersville for more than 20 years.
While in college in Florida in the 1950s, T.A. and Helen met Steve and Mona Butters and remained friends even as both couples moved from place to place across the country. After Mona's death, Helen and Steve Butters began a correspondence. Steve thought the letters Helen wrote to him were eloquent and beautiful, and he was drawn to Winston-Salem to visit her. When at 84, Helen shared the news of her planned marriage to Steve with her family, her smile filled her whole face. Steve and Helen married Aug. 16, 2013, to applause and well wishes from family and friends. They made their home both in Rancho Cucamonga, Calif., and in Winston-Salem, where they had returned in late June.
Helen's eloquence, elegance, her humility and her contagious laughter have left an impression all over the country with family, friends and those she met in all the places she lived and worked. She worked to organize, gather and distribute clothing and supplies in the aftermath of hurricanes in New Orleans and opened her home to others, especially at Thanksgiving, specifically inviting widows and recently bereaved to join her family. "I don't need an audience," Helen said more than once. She worked in the background, quietly doing what needed to be done with grace and humility.
Helen was elegant in appearance, always well dressed and perfectly accessorized. She was the "china cup queen" to her friends, always preferring the thin cup and saucer to a mug when having coffee. Her friends would leave a china cup by the coffee pot for her even if others used styrofoam cups. She was faithful in prayer, superhuman in emotional and spiritual strength, putting the needs of others foremost in her prayers, always concerned about others even when she had her own griefs and challenges.
Helen was preceded in death by her parents, 10 siblings: Ethel Harper Brewer, Lieuteene Marion "Bud" Harper, Paul William Harper, John Blaine Harper, Virginia Harper Tesh, Andrew Blaine Harper Jr., Grace Harper Grose, three siblings who died as infants; and her first husband, T.A. Isaacs.
Helen is survived by her husband Stephen Butters; son Tim (Pam)Isaacs; daughter Tammi (Jeff)McKinnon; granddaughter Laurel McKinnon (Jeremy) Barnes; and grandson Drew (Melissa) McKinnon; great-grandchildren: J.P. McKinnon, Lainey Hannon, Leah McKinnon and Grant McKinnon; stepson Mark (Dana) Butters; stepdaughter Cheryll (Ted) Vosburgh; stepson Shawn (Karen)Butters, nine step-grandchildren and five step-great-grandchildren. She is also survived by two sisters-in-law: Peggy (Hal) Essick and Ruth Gray Braden; many nieces, nephews and many special friends, including the twelve who traveled, shared church activities and Red Hat adventures together. These twelve friends served as honorary attendants at Helen and Steve's wedding three years ago: Brenda Blackbum, Sue Bostic, Joanna Darnell, Becky Detter (recently deceased), Joyce Goodman, Cleta Martin, Carolyn Pope, Letha Ward, Ella Mae Weatherman, Pat Wood, Lucy Wrenn and Helen Wynn.
Memorials may be made to Children's Homes Inc., 5515 Walcott Rd., Paragould, AR 72450, to the T. A. Isaacs Memorial Endowment Fund c/o Harding Universitv, Advancement Office, Box 12238, Searcy, AR 72149-5615 or to a charity of the donor's choice.
"Hope is the thing with feathers that perches in the soul—and sings the tunes without the words—and never stops at all," Emily Dickinson wrote. The melody of hope and love that Helen offered us will continue to surround us.

Harry Robert Fox Jr.
1921-2016
Harry and Jeri FoxHarry Robert Fox Jr., our beloved father, passed away peacefully on Jan. 1, 2017, at the age of 95, surrounded by his loving family.
He was born on April 26, 1921, to missionary parents in Tokyo. His first 14 years were mostly in rural Japan followed by 12 years in the United States obtaining a Christian college education at Lipscomb, Harding and Pepperdine colleges.
In 1944, he met and married Jeri (Geraldine) Paden (twin sister of Gerald Paden, a missionary in Italy and a teacher at the Sunset School of Preaching, now known as the Sunset International Bible Institute in Lubbock, Texas).
In 1947, Harry Robert and Jeri served as missionaries to Japan for 10 years (sponsored by the Uptown Church of Christ in Long Beach, Calif.) during which time he served as a co-founder of Ibaraki Christian University and as an evangelist throughout Japan.
After their return to the United States in 1958, due to a break in Jeri's health, Harry taught classes in the Pepperdine College Bible department for two and a half years followed by two years as a "located preacher" for the Northside Church of Christ in Santa Ana, Calif., and later, 20 years as a social worker for Los Angeles County.
After his retirement in 1983, he and Jeri served numerous congregations in various ways in California, Oregon, and Utah. Most of their services were in the form of small home Bible study groups in all three of those states. Their life long passion was to share with as many persons as possible the glorious implications of the Gospel of God's unconditional commitment to all of us in Christ.
During his last two years, Harry Robert was confined to a bed in Orem, Utah, where he shared the message of God's unconditional love with everyone who came to see him in Room 304 of the Lake Ridge Senior Living Center.
He was preceded in death by Jeri on May 6, 2015, and is survived by his four sons and their wives: Ken (Shawn), John, Larry (Becky) and Jerry (Jennifer); plus four brothers: Logan, Sterling, Clinton and Arnold; 20 grandchildren and 26 great-grandchildren.

Joseph Herschel McKissick Jr.
1926-2017
Joseph Herschel McKissick Jr.Joseph Herschel McKissick, Jr., was born Feb. 21, 1926, in Tamaha, Okla., to Joseph Herschel, Sr. and Minnie (Allen) McKissick.
Papa Joe departed this life on Jan. 10, 2017, in his home with his caring wife Mary Lou (Stach) McKissick at his side. He is survived by his daughter Sherry (Howard) Stein, son Jim (Debbie) McKissick, daughter-in-law Patricia Hernandez, brother-in-law Doug McSwane, sister-in-law Lee (Stach) Hodges, sister-in-law Gerry Smith; six grandchildren and one great-grandchild. He is preceded in death by his parents, nine brothers and sisters, and his son, Joe Burton McKissick.
Years ago, Papa Joe told Nana (his wife) that he always wanted to be remembered as a "good man." His family and friends all remember him as a very gentle, kind and humble man. He was a lifelong preacher and caring missionary from age 17 to 90. Even during his last five years battling Parkinson's disease, which left him weak in body and unclear in mind, he shared his life stories of studying the Bible with others, going to the lost, ministering to prisoners and bringing everyone he could to know God through Christ. That was his true mission in life which he fulfilled beautifully and lovingly to the end.
Papa Joe and Nana were married 64 incredible years. They truly are perfect examples of loving each other with all their soul.

Joel Frank Parks
1935-2016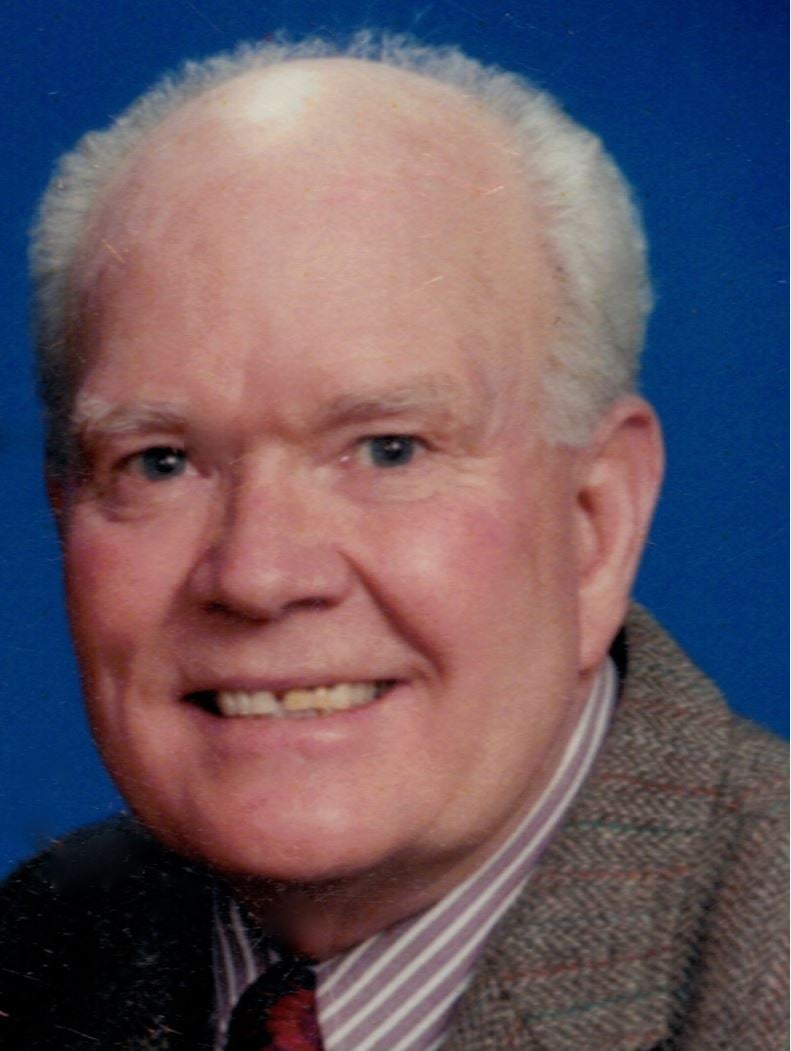 Joel Frank ParksA longtime resident of Monterey County, Calif., Joel Frank Parks, age 81, passed away on Dec. 22, 2016, in Lakewood, Colo. Born in Arkansas, Joel spent his boyhood in rural Missouri before moving with the family to Watsonville, Calif. He met the love of his life, Rosalene Gregory, at Watsonville High School and married her in 1954. They were married for 53 years and raised four children.
A retired vocational instructor for Soledad State Prison, he also served faithfully as a song leader, teacher, ministry leader, deacon and elder of the Prunedale and Alvin Drive (Salinas) Churches of Christ in Calif.
He was preceded in death by his wife, Rose, and is survived by daughters Jeanine Hull, Linda Derrick, Leslie Dively, son Douglas Parks, 12 grandchildren and three great-grandchildren.

Arnold Edgar Pylkas
1926-2016
Arnold Edgar PylkasArnold E. Pylkas, 90, of Searcy, Ark., passed away Dec. 15, 2016. He was born Sept. 20, 1926, in Menahga, Minn., to the late Carl and Anna Pylkas.
A devoted Christian, husband, father, and grandfather, he was a longtime active member of College Church of Christ in Searcy. He and his wife Wanda were faithful to the church and served as missionaries in Finland for several years.
Arnold served our country during World War II with the United States Navy.
Throughout his career as a professional educator, he served as a teacher, school administrator and as a professor. He had a passion for swimming, which he continuously shared with others through teaching the sport and through his work as a professor and swimming coach at Harding University in Searcy.
He was preceded in death by one brother, Gordon Pylkas, and is survived by his sister, Elizabeth Brownlee.
Arnold is survived by his wife of 63 years, Wanda Hutchison Pylkas; two sons: Stephen (Pamela), and Matthew (Betsy); one daughter: Lauri (Kelly) Bracken; six grandchildren, and two great-grandchildren.
Memorial/Honor Gifts
The Christian Chronicle appreciates and acknowledges generous gifts received in honor of Kent Allen, Marian James and Vernon and Gwen Means and in memory of Sister Rhenea Alridge, Lahoma Adams Byford, Jack Greenwood, Kelly Hall, George R. House, Jr., and William Jones.
Entries should be submitted to [email protected] or call (405) 425-5071. Rates and guidelines are available upon request (credit card preferred).