In nation's top mission field, creating better fellowship
The New England Lectureship brings together Christians in the state with the lowest ratio of members of Churches of Christ.
---
TAUNTON, Mass.
— As Maurice Davis points out, Massachusetts — one of the nation's
least religious states
— is a mission field.
In fact, none of the 50 states has a lower ratio of members of Churches of Christ than this one, a Christian Chronicle analysis found.
The state's 28 churches and roughly 2,300 men, women and children in the pews represent a tiny fraction of Massachusetts' 6.6 million total residents.
Yet even those Christians — separated by miles and sometimes race — often do not know their brothers and sisters at other congregations, said Davis, minister for the Milton Church of Christ.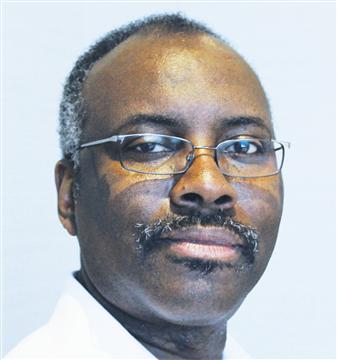 Maurice Davis"The congregations are isolated, independent," said Davis, who moved here four years ago after serving Texas and Oklahoma churches for two decades, "and everybody is more focused on their own ministry at their location than seeing the benefit of us all working together and seeing the greater good we could accomplish."
Aiming to create better fellowship and relationships among the region's Churches of Christ, Davis helped revive the New England Lectureship, a once-annual event that had disappeared.
The recent lectureship, held at a hotel 40 miles south of Boston, drew more than 300 church members from 10 states.
That attendance topped the 250 who came last year when the three-day event was resurrected.
"Back to Bible Basics" served as the theme for the 2014 lectureship.
"This breaks isolation," said Tony Black, who preaches for the Melrose Church of Christ, north of Boston. "It gets us all together."
Jonathan Charley, left, and Dave Russell, right, both members of the Milton Church of Christ in Massachusetts, sing with a choral group at the New England Lectureship in Taunton, Mass. (PHOTO BY BOBBY ROSS JR.)
'WE WANTED EVERYONE TO FEEL COMFORTABLE'
Six Massachusetts congregations — a mix of predominantly black and white Churches of Christ — sponsored the lectureship. 
Besides the Milton and Melrose congregations, those sponsors were the
Roxbury Church of Christ,
the
Blue Hill Church of Christ
in Mattapan, the
Fall River Church of Christ
and the
Lawrence Church of Christ.
"We decided … that whatever we created was going to be a lectureship that featured black and white speakers," said Davis, the director. "And to the best of our ability, we were going to make it an equal number because we wanted to be able to reach out to all groups that make up the congregations here, and we wanted everyone to feel comfortable with the speakers."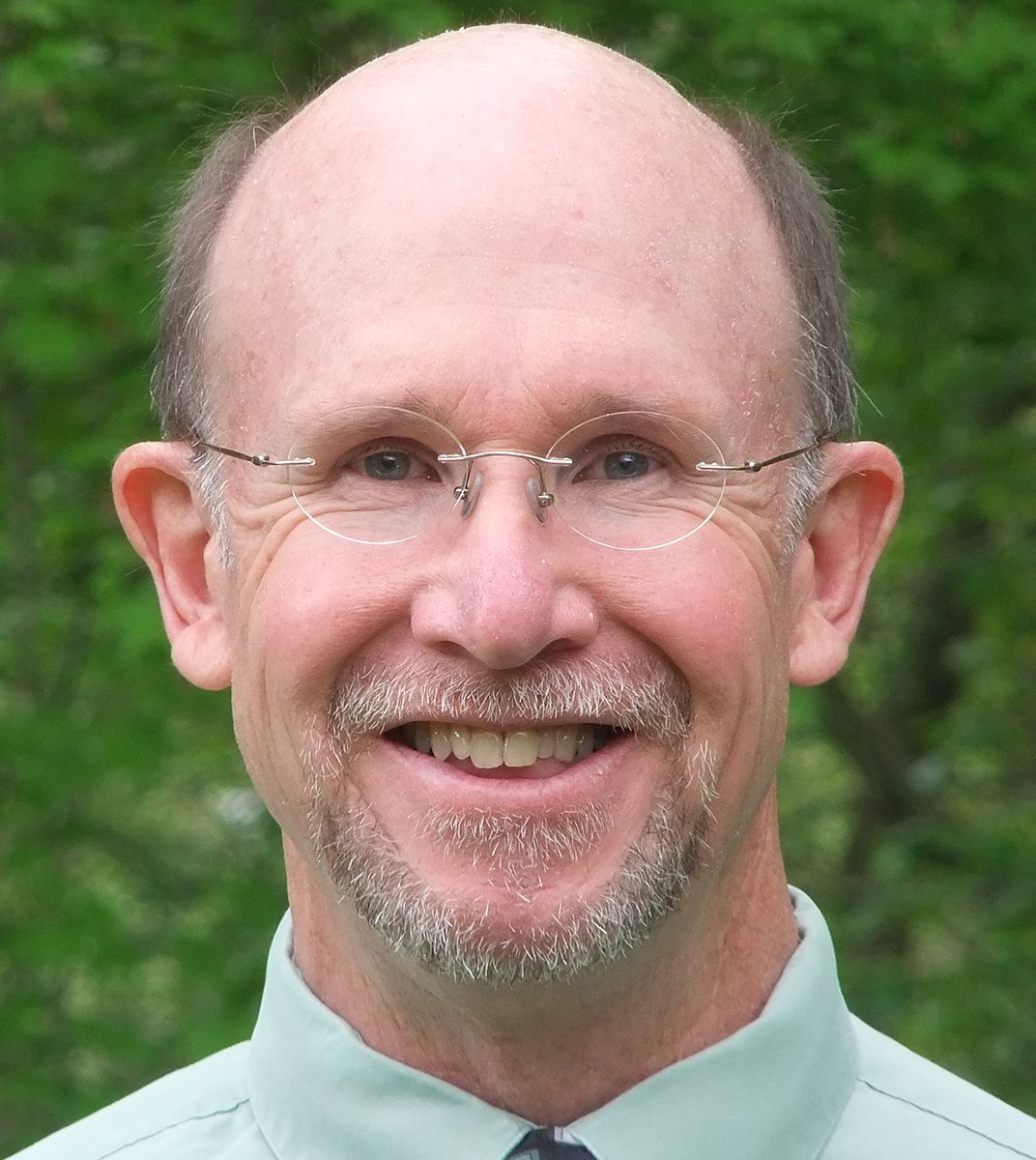 Mike Mullen, minister and elder for the Fall River church, said he enjoys the diversity, including the singing of hymns such as "Here I Am To Worship," "Home of the Soul" and "Sunday Morning" by a mostly black choral group.
"It gives some of the white churches a taste of that culture," Mullen said. "It really is encouraging."
But at least one person complained about the group's clapping. As Davis sees it, working through such issues is a part of creating unity.
"One of the good things about having something like this is, we're coming together," he said. "We're listening to a diversity of preaching, a diversity of singing, and we're beginning to see, 'We're all the same. We worship God the same way.' But even here, it has taken time to get everybody comfortable and supporting of the work."
'EVERY SUNDAY, SOMEBODY NEW VISITS'
Roman Catholics — many nominal — and those with no faith at all dominate
Massachusetts' religious landscape.
Robert Randolph, minister for the Brookline Church of Christ in Boston, points out, too, that "the independent Christian Churches have made some real inroads in Massachusetts with several strong church plants in the state."
Eric Greer, former lead minister for the
Westgate Church of Christ
in Dothan, Ala., moved to the Boston area last year with his wife, Traci, and daughters, Melanie and Rachel.

Inspired in part by the Chronicle reporting that most members of Churches of Christ reside in a red state, the Greers intend to plant a new church in the Boston area. Eric Greer said he is working with Churches of Christ and Christian Churches.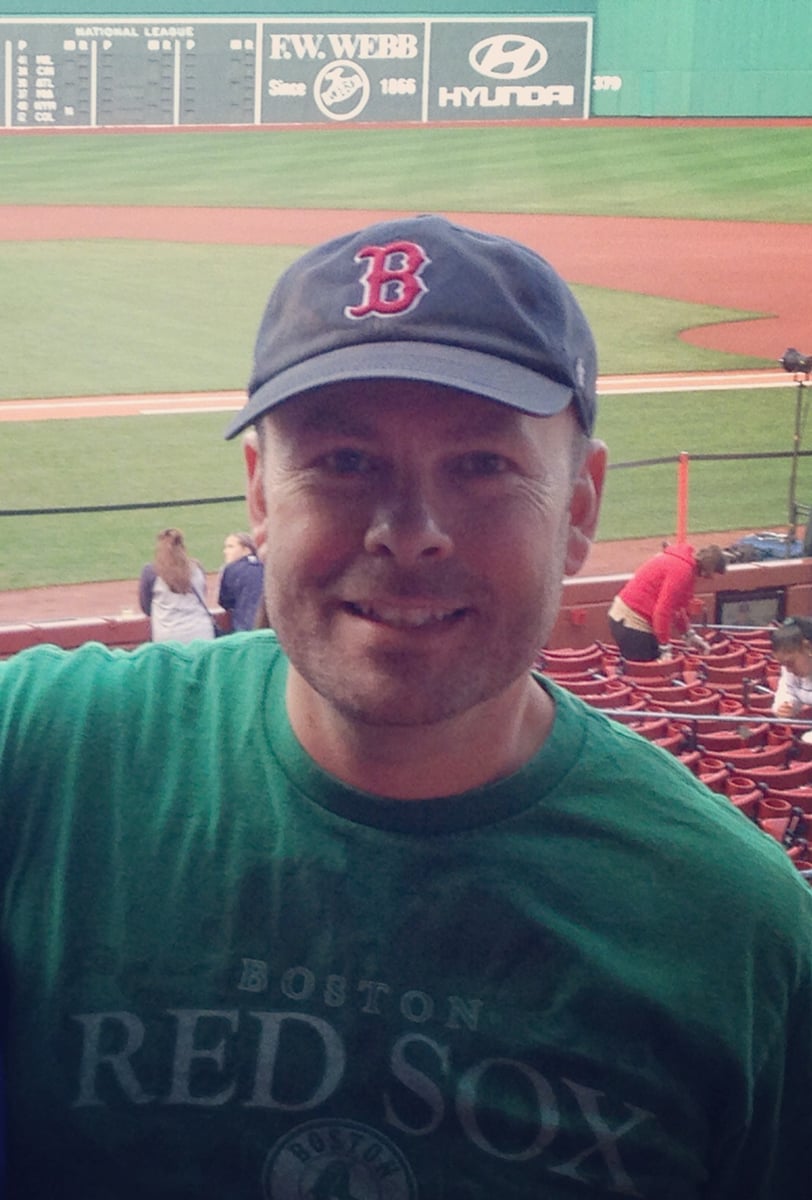 Church planter Eric Greer attends a Boston Red Sox game at Fenway Park. (PHOTO BY BOBBY ROSS JR.)
"I feel like the Restoration plea is still a very simple, beautiful plea for New Testament Christianity," Greer said.

Randolph also notes that the
International Churches of Christ
— once known as the Boston Movement — were "here for a long time, and they are still a presence."
"Our part of the tradition has become rather sectarian," he said of mainstream Churches of Christ. "Right now, we tend to come together in ever smaller combines with those we are most comfortable with."
Several ministers at the lectureship, however, said their congregations are growing and finding New Englanders more spiritually hungry than ever.
"Every Sunday, somebody new visits the church," said Mullen, reporting that Fall River's attendance is up about 40 — to around 120 — since last year. "I have probably about seven Bible studies going."
People seem more receptive to the Gospel, agreed Johnny E. Thomas Sr., minister for the Blue Hill church. 
"The thing is, getting the members to have the faith and confidence that they can bring somebody to Christ," Thomas said.
As a result of a heavy emphasis on evangelism, the 130-member Milton church is baptizing 20 to 25 people a year, Davis said.
"We just need people to pray for us," he said. "But we also need people to be available to come and do mission efforts here.
"One of the things we're trying to do at our congregation," he added, "is position ourselves so that next summer we can host interns, from the Christian colleges, to help start preparing ministers to serve Massachusetts."
RELATED COVERAGE
Phillip Morrison from the Roxbury Church of Christ teaches a teen class at the lectureship. (PHOTO BY BOBBY ROSS JR.)