Making God known through art
---
"From one man he made all the nations, that they should inhabit the whole earth; and he marked out their appointed times in history and the boundaries of their lands. God did this so that they would seek him and perhaps reach out for him and find him, though he is not far from any one of us."
— Acts 17:26-27, New International Version
Months before the Lads to Leaders and Leadership Training for Christ conventions began, young men and women were hard at work on paintings, sculptures, scrapbooks, stories and video projects on biblical themes.

"The clouds are an important part of the painting," Marissa Escamilla said of her work, based on Acts 1:9-10, "because, in verse nine, it mentions that Jesus was taken up before (the disciples') eyes and a cloud hid him from their sight." Escamilla, an 11th grader from the Vanderveer Street Church of Christ in Burnet, Texas, submitted the painting for the North Texas Leadership Training for Christ convention. She chose Jesus' ascension because it "was a huge moment in the disciples' personal transformation and the advancement of the Gospel through the church," she said. 
 At the North Texas LTC in Dallas, students displayed their works on the theme "Make Him Known" from the book of Acts.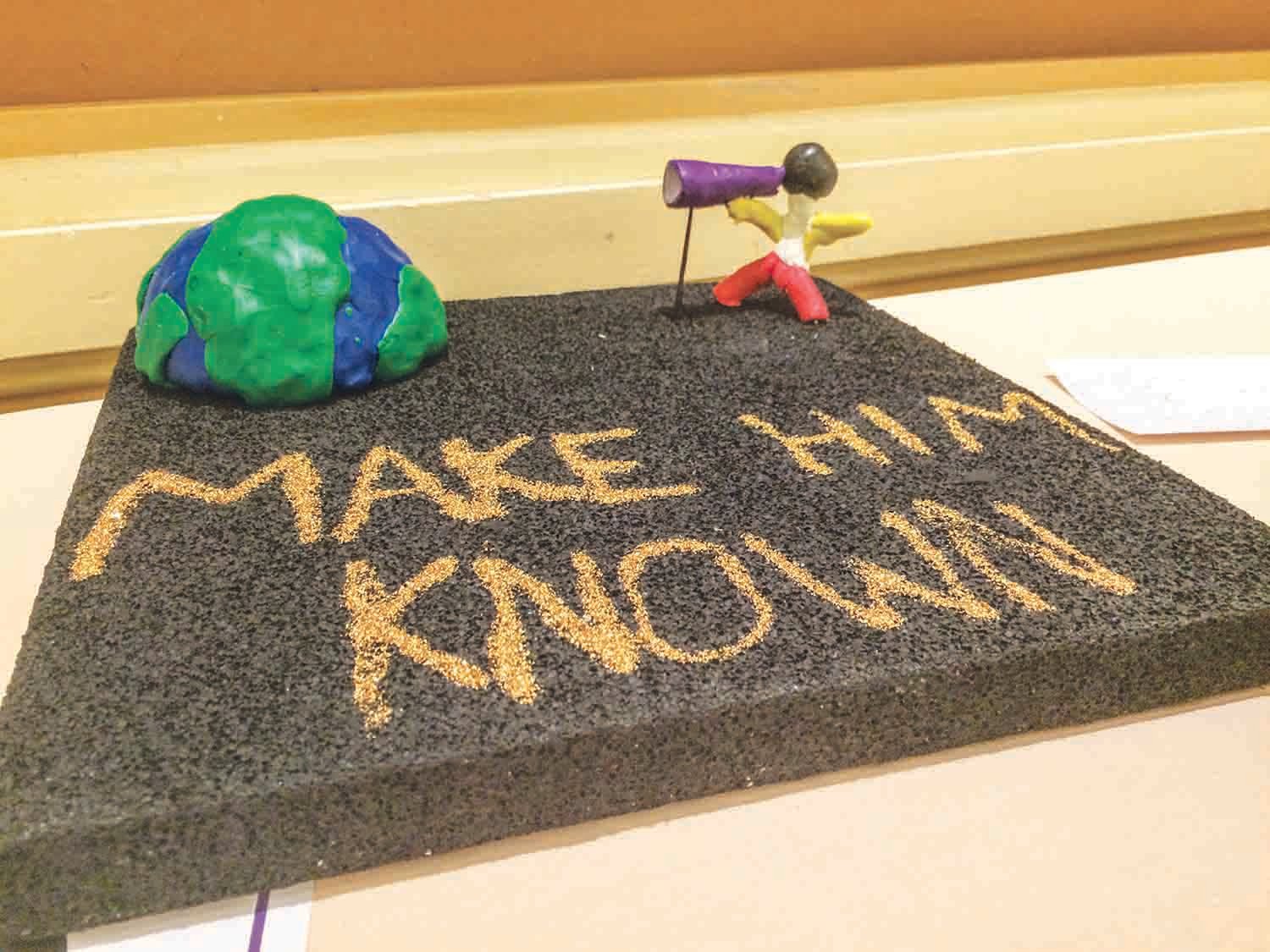 Olivia Whiteside's sculpture proclaims the theme of the 2017 Leadership Training for Christ conventions, "Make Him Known."Olivia Whiteside, an eighth grader at the West Houston Church of Christ, constructed a sculpture based on the apostle Paul's speech to the Areopagus in Athens.
"God made us so that we shall inhabit the earth and always seek him," Whiteside wrote in her sculpture's description. "We need to make him known, no matter who we are — red, yellow, black or white — and tell the world about him so we can seek him together."
Related:• Where we've been: Leadership Training for Christ, Lads to Leaders conventions
• Editorial: As we celebrated with our kids, did we miss an opportunity?
• Advice from a parent: Seek the true prize in LTC, Lads to Leaders