Liberians join Texas congregation in prayer for doctor, church member battling Ebola
Members of the Liberia Community Association of Dallas/Fort Worth gather at Southside Church of Christ to worship God and pray for Dr. Kent Brantly.
---
Stanley Gaye of the Liberia Community Association of Dallas/Fort Worth talks to reporters about the spread of Ebola in his home country. (VIDEO STILL VIA DFW.CBSLOCAL.COM)

About 40 natives of the West African nation of Liberia worshiped alongside members of the Southside Church of Christ in Fort Worth, Texas — joining in prayer for Dr. Kent Brantly, NBCDFW.com reports.
Brantly, a graduate of Abilene Christian University in Texas, and his family worshiped with the church for about five years before moving to Liberia. There, Brantly contracted Ebola while working to save Liberians from the dreaded virus through medical mission Samaritan's Purse.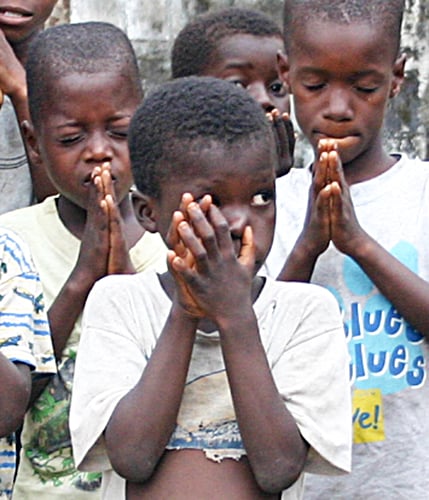 Prayers for West Africa: 
The church and Ebola
• Updates on Dr. Kent Brantly, Texas church member, physician battling Ebola

• Liberia's new war: After decades-long conflict, churches pray for peace, healing

• Churches of Christ in Guinea, Sierra Leone share stories of fear and hope
"It just touches us so much that people would leave here to go to Liberia to treat our people over there," association member Albert Lloyd told NBCDFW.
While in Fort Worth, the physician was active in the church's missions program and taught Bible classes, elder Kent Smith told the TV station. "He and his wife coordinated meals for people who were in the hospital or just had babies," Smith added.
Many Liberians living in the U.S. have relatives back home battling the virus.
"I have family members in the hospital. I have friends who lost their family from Ebola. A friend that lost his mother, lost his cousins," said Ernestine Morgan. "It's heartbreaking to see people … it's already a Third World country where you have to be out there to survive, and now you have to stay in the house and it's very, very heartbreaking."