Let's Start Talking directors transition to a new role
Founders and long-time leaders of the Let's Start Talking program, Mark and Sherrylee Woodward, have decided to step down from their leadership role; however, they say their mission is not ending.
---
In 1969, Mark and Sherrylee Woodward met on a mission trip — one that hasn't ended.
That trip to Pennsylvania helped cement a love for the lost in Mark, a Christian from Fort Worth, Texas, and Sherrylee, a preacher's daughter from Atlanta. Barely four months after they married, they were off to Munich as part of a mission team with David and Malissa Rivoire and Wes and Glenna Harrison. They learned the language and worked with a German church before moving to Hanover to plant a new congregation.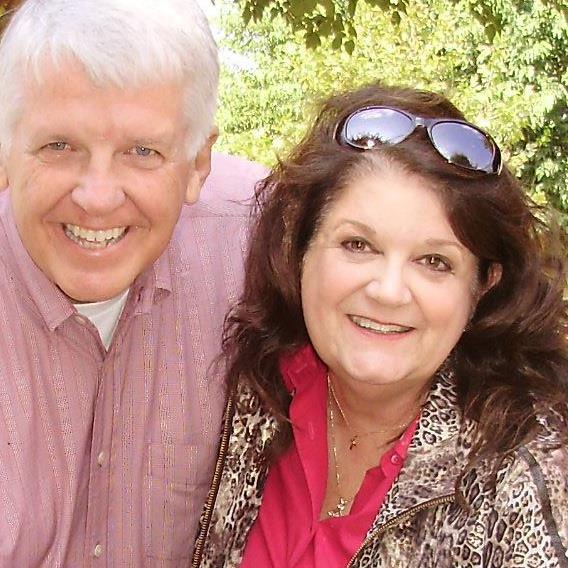 Mark and Sherrylee Woodward (PHOTO FROM LST.ORG)In 1979 they returned to the U.S., where Mark accepted a one-year appointment as English professor at Oklahoma Christian University in Oklahoma City. That one year turned into 24.
Mark earned a doctorate in humanities as he taught subjects from German and film studies to literature. He and Sherrylee took students on mission trips to Germany.
To reach souls in post-Christian Europe, they developed Let's Start Talking, a program that helps non-native speakers improve their English using the Bible. They began with 10 workers in then-West Germany in 1980. Now the ministry, known as LST, has equipped and sent almost 10,000 workers to more than 60 countries. Each year LST sends between 300 and 400 people around the globe.
Some Christians who returned from the trips saw the chance to reach international students living in the U.S. The result was FriendSpeak, a domestic mission effort. Workers have trained more than 500 U.S. congregations to reach out to the global communities at their doorsteps.
In 2001, the Woodwards moved the ministry to Fort Worth. Their three children, Philip, Ben and Emily, were born in Germany and continue their family's legacy of mission work.
After 36 years with LST, the couple is handing director duties to Scott Lambert, a longtime church planter and campus minister.
But, as they told The Christian Chronicle in a recent interview, their mission trip isn't over yet.
How did the idea for Let's Start Talking develop?
When we were missionaries in post-Christian Germany, we knew very few people who really believed in God, so it was very difficult to begin a conversation about faith.
After returning to the States, we wanted to stay involved with Germany, but knew we needed to do something differently. We thought that maybe if we offered something that they really wanted — help with their English — they might allow our using texts from the Gospel of Luke as the textbook.
Even though our students did not believe what they were reading, our LST workers planted the Word like a seed, and with nurturing conversations and relationships, some of those seeds grew into true faith in Jesus. We saw God working as we had never experienced before.
What changes have you seen in LST since its beginning?
Our core strategy has not changed at all. The biggest change is that, during the first 20 years, LST primarily was for college students to do a six-weeks summer mission. Now LST equips and sends church members as well, including teens, singles, and entire families, who can go year-round for one to two weeks or more.
Another change is that LST started with a focus on Europe but now sends people all over the world. LST workers have served in 65 countries.
Explain how the Let's Start Talking approach works.
Our core principle is that the Word is the teacher. We discovered this approach as we thought about John 20:31,"These things are written so that you might believe that Jesus is the Son of God …"
Can people really find faith by just reading the story of Jesus and talking about it with Christians? We tried it, and people without any faith found Jesus! We have witnessed this same miracle all over the world — in Buddhist, Communist, atheist, post-Christian, and Muslim countries.
How do these mission trips result in baptisms and changed lives?
Our workers are the first phase, but LST only goes where good follow-up will nurture those seeds and water them. God gives the increase.
We know of numerous churches in Europe, South America and Asia, where many — sometimes most — of their members first discovered Jesus in their conversations with an LST worker.
What parts of the world have you found to be most receptive? Least?
LST started in Germany and spread through Western Europe, which is often considered least receptive.
We continue to plant seeds in Europe, knowing that they take longer to mature, but knowing that the time of harvest is in God's hands, not ours. China is very receptive now, so we also send many there to work.
One of LST's most exciting current projects is with all of the refugees in Europe. We are providing European churches with our materials in Dutch, French and German, and then training those churches to use the LST materials and strategy for reaching out to their refugee communities.
What have been the most difficult challenges?
Recruiting enough workers to fill all the invitations from mission sites has always been LST's biggest challenge. World turmoil makes people afraid to travel, but there is also a strong trend in our churches toward doing humanitarian work instead of evangelism.
LST is a great complement to compassion ministries. After hearts are softened with compassion, LST can be the vehicle for planting the seeds of the Word of God that produces faith in Jesus.
What are you going to do in your retirement?
We don't use the "R" word.
We like to say we are just transitioning to a different role. We want to continue representing LST, doing training, perhaps even leading teams overseas. In addition, we want to be available to help churches and other organizations who might desire help with their mission planning or implementation.

You may also like:

• FriendSpeak mixes Jesus, conversation