Indonesia's most-blessed man
---
Traffic on the roads of Batam, Indonesia. (PHOTO BY ERIK TRYGGESTAD)
BATAM, Indonesia — Winston Bolt wore a scowl on his face as he walked through the door of the Harris Hotel on Sunday morning.
"This place is too young for me," he had told me the day before. "Too trendy. Too loud."
As if to emphasize the point, the hotel's staff cranked up the Village People's "Y.M.C.A." and danced with abandon for the delight of their guests at the breakfast buffet — just as brother Bolt arrived to pick me up for church.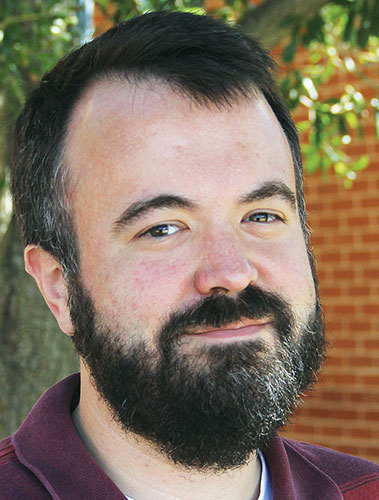 Road Notes | Erik Tryggestad
It's like they knew he was coming.
I actually enjoyed the hotel. For one thing, it had electricity — something I don't always get on reporting trips. But the dance party next to the omelette bar wasn't what I expected to find in a predominantly Muslim country.
Neither was brother Bolt, for that matter.
When I met the longtime missionary and director of Batam Bible College, I sized him up pretty quickly. Here was a dedicated, slightly curmudgeony man of God like so many I had met before. He likely grew up a nominal believer, then attended a gospel meeting at a Church of Christ where he heard a man "actually preach from the Bible." Then he followed the Macedonian call to the mission field — Southeast Asia, in his case.
Nonetheless, I asked him, "So, how did you become a Christian?"
Instead of the narrative I expected, he told me about a walk he once took through a courtyard, where he plucked a leaf bud from a tree. It was simply too complex, too perfect, to happen by chance. For the first time, "I saw God's grand design," he said.

• Indonesia: Bringing Christ to a Muslim world

• Thailand: Survivors of the Taliban find new life — and new fears — in Bangkok

• Jailed Pakistani family in Thailand shows true beauty

• Singapore: Asia's 'giving church' says farewell

• His face preaches: The faith of 'Tattoo Tan'

The courtyard, by the way, was in the Fulton County jail in Atlanta. He was there for selling guns illegally. 
"I spent four months in a dungeon — and it was a dungeon," he said. "I literally fought for my life, but that was all right. I was full of hate anyway." After his jail time, "they should've kept me in prison because I was indicted in Miami for distribution of cocaine, but they let me out." 
Standing on Peachtree Street, he had a choice — flee the country or turn himself in. 
He chose Miami. There a judge sentenced him to three years in prison and gave him six weeks to report. He used that time to search for God.
He visited the Westwood Lake Church of Christ, where "I heard a man actually preach from the Bible," he said.
(At least I had that part right.)
"Once I realized how sinful I was, I was deeply ashamed," he said. Four weeks later he was baptized. "I knew when I came out of that water that my sins were forgiven, that I was a free person, and I was crying for joy. And I don't cry."
Twenty-eight months later, he was a free man — spiritually and legally. He talked to everyone he could about Jesus. A long, winding path led him to Sunset International Bible Institute in Lubbock, Texas, and from there to Indonesia.
Here he has served as a missionary, trainer of preachers and encourager for 28 years. In 1996 he married Lusi, an Indonesian Christian. They live a simple life in a small house and recently survived a prayerful battle with Lusi's cancer. 
In 1994, Winston Bolt introduces church leaders from Singapore and missions students from Abilene Christian University in Texas to his work in Indonesia. (PHOTO BY DAVE HOGAN)
In 2015, Winston Bolt stands with staffers at the Batam Bible College in Indonesia, including Herbin Simanjuntak, Forlandya Simanjutak and Immanuel Berutu. (PHOTO BY ERIK TRYGGESTAD)
At age 71, "I'm probably one of the most blessed people you ever wanna meet," he said, "because I don't want anything. The only thing I want is what the Lord wants. And the Lord wants Indonesia to hear the Gospel."
He believes storytelling is a powerful tool in accomplishing this goal.
And his story is powerful. It drowns out the noise of prison courtyards and hotel lobbies, proclaiming the simple truth that Jesus saves.
CONTACT [email protected]
Winston Bolt baptizes Esther Pasaribu during Sunday worship at the Batam Church of Christ. (PHOTO BY ERIK TRYGGESTAD)