Indiana residents cleaning up after tornadoes
---
Christians in Indiana are cleaning up after several tornadoes touched down this week.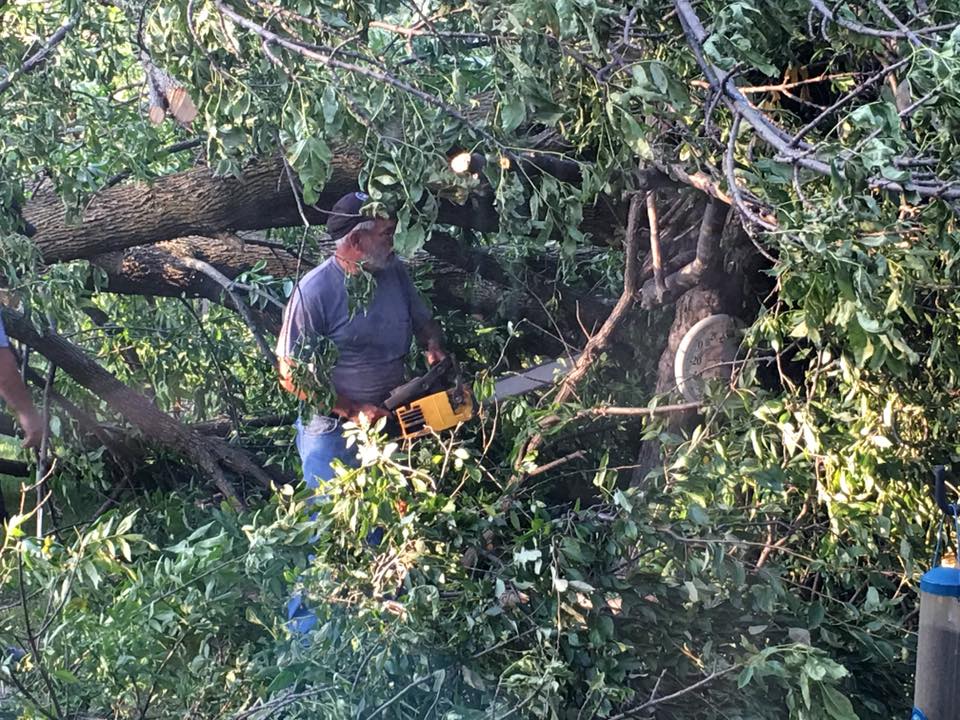 Members of the Center Road Church of Christ clean up at the home of Bob and Faith Peterson. (PHOTO PROVIDED)In the town of Kokomo, members of the Center Road Church of Christ have been helping to clear trees and limbs from yards.
In some cases, trees had fallen on homes, causing holes in roofs. Most of the town lost power.
Church members have been working since the storms hit Wednesday night.
A total of nine tornadoes touched down across the state, according to the National Weather Service. The tornado in Kokomo has been rated as an EF3.
The Center Road Church is working with area agencies and the Churches of Christ Disaster Relief Effort, Inc. group to help those impacted by the storm.
The church has been set up as a distribution center for relief supplies.