In Rust Belt, active evangelism boosts a Church of Christ
A thriving apartment ministry grows out of a Pittsburgh congregation's focus on sharing the Gospel.
---
PITTSBURGH 
— In some ways, a visit to the Whitehall Church of Christ feels like a step back in time.
Like many congregations birthed in the 1960s, the 110-member church meets in a brick, A-frame building.
The Sunday night service — with 50 or so souls scattered entirely on the left side of the auditorium — mixes traditional hymns, prayers and a sermon.
"We're all invited to a heavenly party but must RSVP," says the marquee sign outside the tree-shrouded church in the South Hills section of Pittsburgh.
All across America, Churches of Christ grapple with how to appeal to contemporary culture with the 2,000-year-old good news of Jesus.
The
Whitehall church
is no exception, but its experience offers potential lessons beyond Steel City.
"What we're trying to do is encourage the body here to be more proactive in their evangelism," elder Bill Nichols said.

"What we're trying to do is encourage the body here to be more proactive in their evangelism." Elder Bill Nichols
In the past, members and leaders happily shared their faith — if asked.
"But we're trying to get to that next step, where folks are not willing to just be a good example and wait for the question," Nichols said, "but are, in effect, asking the question themselves: 'Do you know about Jesus?'"
That shift means working harder to connect with neighbors who might seem more interested in Steelers football than spirituality and faith, church leaders said.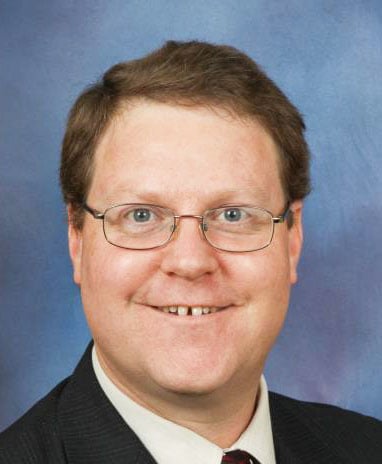 JEFFREY DILLINGER
"This is requiring us to step up and have a conversation about Jesus with others," said Jeffrey Dillinger, the preacher since 1997.
The church launched a recent five-week sermon series with a Friends Day. Members hosted small-group meetings to discuss the sermons and invited neighbors.
Also, the congregation has started buying a monthly list of addresses of new residents who move into the area.
Members visit each home, welcome the newcomers and present free New Testaments — along with information about the church — as gifts.
The "New Movers" ministry has not generated an overwhelming response so far, said Dillinger, a 1989 Bible graduate of
Freed-Hardeman University
in Henderson, Tenn.
But a separate outreach — weekly Bible studies offered in nearby high-rise apartment complexes — has resulted in a number of visitors and even baptisms, the minister said.
About 15 to 20 residents of the low-income Baldwin Towers gather each Wednesday afternoon.
Before starting the Bible lesson, Dillinger leads a prayer.
"I would say we spend at least 15 minutes a week putting together a prayer list, and I pray over those names," the preacher said. "That's where we have probably bonded the deepest."
Before resident Saphrona Zees started attending the weekly studies, she was helped by the church's food bank.
Each Tuesday and Friday, the church acts as a branch of the Greater Pittsburgh Community Food Bank, providing groceries to more than 100 poor families a month. Many of those residents live in the apartments.
The physical help and spiritual concern inspired Zees to check out a Sunday assembly.
"When I went to visit the church a few times, I just fell in love with the way they were," she said. "The congregation was wonderful, and Jeffrey is such a wonderful preacher."
After personal studies with Dillinger, she was baptized. She's now a faithful member.
"It has made me a lot happier," she said of her conversion.
Whitehall leaders pray that the focus on evangelism — the active kind — will lead many more souls to Christ.
"The Northeast, generally, is known as a harder place to evangelize," Dillinger said. "I guess I semi-believe that.
"But it's only as hard as it is for me to get out of my comfort zone and go and talk to somebody," he added. "I don't care if it's north, south, east or west."
RELATED STORY