In Kentucky, a dispute over church, state and taxpayer-funded foster care
Rather than adhere to proselytization rules, a Christian children's home gives up its seven-figure state funding.
---
MELBER, Ky.
— Surrounded by pastureland and soybean, corn and tobacco fields, a rural children's home associated with Churches of Christ cared for abused and neglected boys and girls for 24 years.

In the last fiscal year, New Pathways for Children received $1.3 million in state funding to provide around-the-clock care and therapeutic treatment for up to 27 boys and 12 girls at a time, state records show.
But in recent weeks, the western Kentucky home gave up its government contract and returned all the children in its care — many with severe needs such as drug dependencies and mental health issues — to the state, executive director Ricky Burse told The Christian Chronicle.
The action came after the state asked the Christian child-care organization to accept new contract language that the home believed infringed on its religious liberty.
In an interview on New Pathways' 25-acre boys' campus near Paducah — 260 miles southwest of the state capital of Frankfort — Burse said he consulted with the home's attorneys about the new language.
Ricky Burse of New Pathways for Children stands by a whiteboard in the nonprofit's conference room. The sign emphasizes the motto "Kids hurt! We heal! You help!" (PHOTO BY BOBBY ROSS JR.)
"They're not going to give you any room to take kids to church," he said the attorneys told him. "You can't pray on campus anymore. You can't give them a Bible unless they specifically ask for a Bible or some type of religious material.
"Those things were troubling," Burse added, "but the most troubling was, they said you can't proselytize any child in any religious belief. Well, that essentially ended any opportunity for us to share the story of Jesus with them and encourage them that this is a place where you can find hope for your life."
Jill Midkiff
Jill Midkiff, spokeswoman for the Kentucky Cabinet for Health and Family Services, said the requested contract "more specifically describes" requirements that always have been the state's practice and policy.
"Upon the child's request, children are provided religious texts, symbols or materials for their private rooms," Midkiff told the Chronicle. "However, agreement language does clarify the expectation that the private residential agency or foster home shall refrain from automatically providing religious texts or materials.
"Foster care, by its nature, is culturally diverse," her written statement added. "Agencies and foster homes have the opportunity to welcome the child into their environment and to demonstrate consideration for and sensitivity to the racial, cultural, ethnic and religious background of a child in its care."
A LAWSUIT'S RIPPLE EFFECTS
The new language stems from a settlement in a 14-year federal court battle over government funding of Southern Baptist homes for children in Kentucky.
According to
Religion News Service,
the lawsuit started in 2000 when Sunrise Children's Services was accused of religious discrimination by a fired lesbian staff member, Alicia Pedreira. Pedreira and other taxpayers also claimed that state money was used for services "infused with the teachings of the Baptist faith."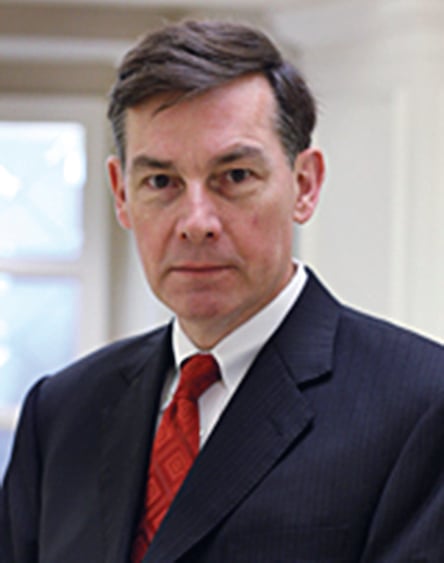 John O. Sheller
The courts dismissed Pedreira's employment discrimination claims, but in 2009, the 6th U.S. Circuit Court of Appeals permitted the portion of the suit alleging that state-funded activities advanced religion to continue,
RNS reported.
Sunrise Children's Services
was not a party to the settlement between the state and plaintiffs represented by Americans United for Separation of Church of State and the American Civil Liberties Union.
Sunrise — which runs eight residential centers for abused and neglected children in Kentucky — is appealing the settlement to 6th Circuit judges in Cincinnati.
"There is sort of a gentleman's agreement, if you will, that we will maintain the status quo until the lawsuit is resolved," said John O. Sheller, attorney for Sunrise, formerly known as Kentucky Baptist Homes for Children. "We had the luxury of doing that because we were involved in the lawsuit, and we're objecting to the settlement and appealing it.
"New Pathways didn't really have that choice," he added. "They either had to comply or get out."
Sunrise Children's Services cares for an average of 600 children daily in Kentucky, according to its website. (SCREENSHOT VIA WWW.SUNRISE.ORG)
Alex J. Luchenitser, associate legal director for Americans United for Separation of Church and State,
said in a statement
that the settlement "will protect taxpayers from being forced to subsidize religious indoctrination, and it will protect vulnerable children from religious coercion, discrimination and proselytization."
In a
separate statement,
the ACLU's Daniel Mach praised the settlement and said, "Taxpayer funds should never be used for religious indoctrination."
However, Sheller noted that the state covers only about two-thirds of the operating costs for faith-based organizations. Removing such nonprofits from the child welfare system actually would cost taxpayers more money, he said.
At the same time, the Louisville-based attorney argues that employees of agencies such as Sunrise and New Pathways have a constitutional right to the free exercise of religion.
"When the government says a child-care worker can't pray with a child, can't share their faith with a child, can't provide religious literature to a child and essentially has to create a secular environment, I think that impedes that person's religious faith," Sheller said.
A NEW PATH FOR NEW PATHWAYS
At New Pathways, staff members encouraged — but did not force — children to wake up and go to worship each Sunday morning, Burse said.
"For the most part, the kids were fine," he said. "They experienced a lot of love and encouragement in the congregations where they attended. … We would see a number of kids come to faith in Christ."
Burse said confidentiality rules prevented him from making former residents available for interviews.
Several area congregations conducted monthly devotionals at the home, said Josh Ketchum, who preaches for the
Seven Oaks Church of Christ
in Mayfield, Ky.
Josh Ketchum
Ketchum said he visited the boys' home on the second Tuesday night of each month for 10 years. The boys loved to sing and listened attentively to the lessons, he said.
"Many boys and girls have been converted to Christ through the years," Ketchum wrote
in a blog post.
The unanimous decision by New Pathways' board to reject the new state contract resulted in the dismissal of 30 of the organization's 42 full- and part-time staff members, Burse said.
However, he said the home remains committed to its motto: "Kids hurt! We heal! You help!"
The loss of government funding and referrals will challenge New Pathways, Burse acknowledged.
But the nonprofit intends to keep serving children, he said.
It'll focus on those who are not in state custody but are "basically homeless."
Just recently, four children came to live at New Pathways — the first served under the new arrangement. All from the same family, they are brothers and sisters. Their ages: 2, 3, 4 and 7.
When the Chronicle arrived to interview Burse, one of the children had fallen asleep on his lap.
"I have been telling our supporters that none of this caught God by surprise," Burse said. "He was ahead of us and knew it was coming. I think it's going to be a blessing to us."
"I have been telling our supporters that none of this caught God by surprise. He was ahead of us and knew it was coming. I think it's going to be a blessing to us." Ricky Burse, New Pathways for Children