In Houston, churches cross cultural divide
---
HOUSTON —
"If you don't like it here, you're going to hate heaven."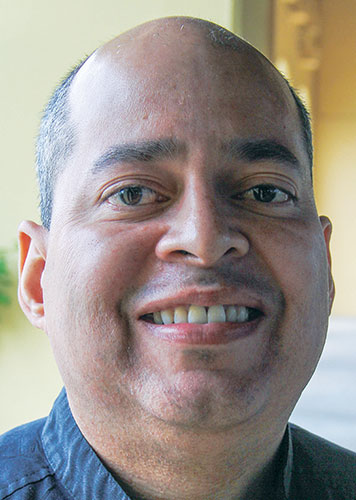 Julio Cedeño
"In heaven, there will be people from all nations, tribes and languages worshipping God together," he explained, citing Revelation 7:9.
His congregation recently participated in the Houston Campaign for Christ, an effort by predominantly white, Latino and black Churches of Christ to serve their south Texas community of 6.2 million souls.
Reaching across ethnic barriers, Christians helped 3,200 people during a "Day of Good Works" with free school supplies, health screenings and Bibles in English and Spanish. During the evenings, church members and visitors participated in English and Spanish worship services. Forty churches were represented, and the campaign yielded 41 baptisms. Cruz Hernandez, minister for the Hidden Valley Church of Christ, coordinated the Spanish-language program.
Cedeño, a native of Venezuela, was baptized 30 years ago by Bob Brown, a missionary from the U.S. Now a vice president for a steel company, he began working with the Northwest church's Spanish ministry in the mid-1990s.
"I don't want to do it if we're going to be two churches," he told the church's leaders at the time.
Now church members worship and take the Lord's Supper together — with prayers in both languages — and then separate to hear a sermon in either language. Once every two months, they stay together for a completely bilingual service.
"It is doable," Cedeño said of bilingual worship. And, to him, it's important for Christians to bridge the cultural divide. After all, "if someone hadn't become a missionary and taken his family where he didn't know the language, I wouldn't be here."