In Chicago, church mourns a slain judge
A 'Golden Voiced' song leader who 'truly believed' in his city's youths becomes a victim of its crime wave.
---
CHICAGO —
When he wasn't presiding on the bench, Raymond Myles was standing at the pulpit, leading worship for the
Stony Island Church of Christ
, where he was known as "The Golden Voice."
Judge Raymond Myles (PHOTO PROVIDED)That's what the 66-year-old Cook County associate judge was doing less than 24 hours before he was shot to death outside his south Chicago home in what police call an attempted armed robbery.
Days later, his family struggled with a question they may never stop asking: Out of all people, why Ray?
"Ray was always trying to help people, always pouring in to people — always," Luke Myles, the judge's cousin, told The Christian Chronicle as he sat in the fellowship hall of the Stony Island church, two weeks after the shooting. "And then, for something like this to transpire, it just leaves a lot of questions."
He was more than a terrific song leader, added James Carter, minister for the 80-member congregation, as he reminisced with the judge's cousin.
"He was a terrific Christian," Carter said. "He was a terrific man, a terrific brother in Christ, and he inspired people."
Raymond Myles' death came amid a wave of violence in America's third-most-populous city. Chicago's 2.7 million souls experienced their deadliest year in nearly two decades in 2016 — 762 murders, 3,550 shooting incidents and 4,331 shooting victims, according to police statistics.
For Luke Myles — himself a minister for the Far West Church of Christ in Chicago, where he and his cousin grew up — those numbers became suddenly and shockingly personal on April 10. His daughter woke him up after she saw news reports that the judge had been shot.
Raymond Miles "was the kind of person that made sense when sense needed to be made."
"To experience a murder — this is a whole other level, and it has opened my eyes," Luke Myles said. "It's a very different thing to experience it (when) it's someone that's close to you. It has brought a different type of awareness to myself concerning the murder rate in Chicago and the way these things are transpiring."
Police have arrested two men in connection with the murder, but the investigation continues.
On the bench and in the pews, Raymond Miles "was the kind of person that made sense when sense needed to be made," Carter said.
But his death makes no sense.
THE CHURCH'S ROLEThe Christians who live in Chicago aren't shocked by the national headlines about their city's crime rate — or the lack of an explanation for it. Some see it as a problem that goes far beyond city limits.
James Carter"It seems to me to go in cycles," Carter said. "I've seen this all take place before, and then it will settle for a couple of years and then go back to this.
"But there's way too many shootings — and too many guns on the streets here."
About seven miles from the building in Avalon Park where the Stony Island church worships, another congregation, the Sheldon Heights Church of Christ, works to impact the lives of the city's youths, hoping to guide them down a better path than the ones offered by gangs, drugs and violence.
"We try to be a force in the community where people know this is a safe haven," said Brenda Gilbert, wife of Sheldon Heights minister, Leonardo D. Gilbert.
Teresa GilbertHer sister-in-law, Teresa Gilbert, said that the 500-member congregation hosts a weekly food bank program and owns property near its building that is used for a variety of youth programs.
"They spend their summer with us," Teresa Gilbert said of her community's youths. Since they don't get school lunches during the summer months, the church works with an area program that provides children in the neighborhood with breakfast, lunch and snacks — food they may not be able to get at home.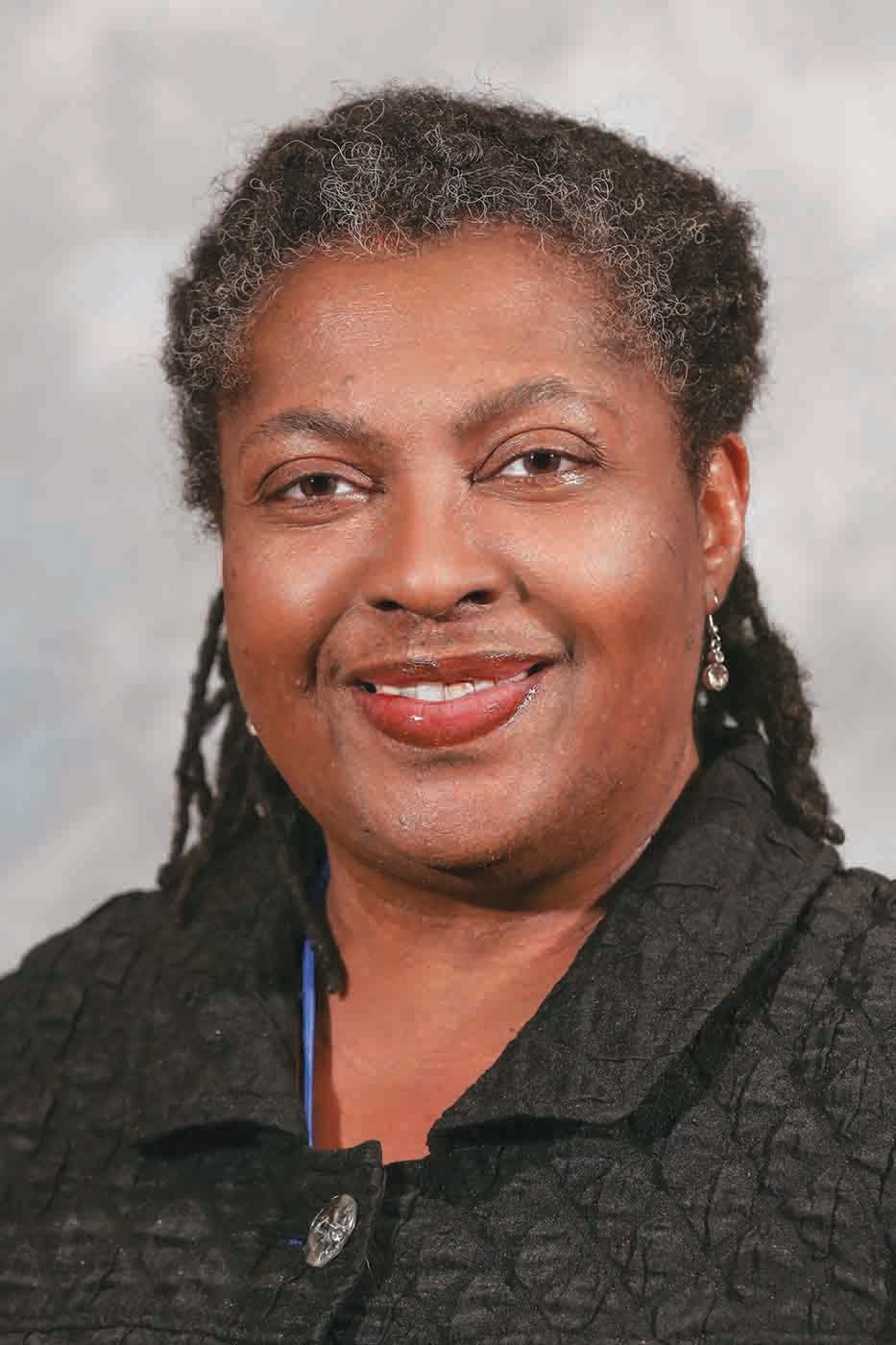 Brenda GilbertBy showing God's love to at-risk kids and providing them with a safe haven, the church is trying "really hard to have an impact" on its hurting community, Teresa Gilbert told the Chronicle.
The recent rise in violent crime is a nationwide problem, Brenda Gilbert added. She and her congregation pray their humble efforts will, in some small way, help stem the tide of violence.
"I definitely know that we have a role," she said. "You know, God put us in the community not just so we can have worship on Sunday or Bible class on Wednesday, but so we can make a difference and change lives."
RESTORING A CITY'S HONOR FOR LIFE
Raymond Myles also saw his courtroom as a place to start changing lives for the better, his friends said.
"He wasn't there to fill the jailhouses. He was there to impact lives and make a difference in the lives of our youth. He truly believed in youth," Luke Myles said. "He was hard, but he was fair. He did not meet a person that he didn't want to contribute and make sure he pushed them to be the best they could be."
Judge Raymond MylesEven family members affectionately called him "your honor," his cousin added. He worked hard and was well respected.
Although he has dozens of cousins in the area, Luke Myles said that family gatherings won't be the same without his mentor.
He hopes Chicago will notice the judge's absence as well and that his death will serve as a wake-up call for those unconcerned about the crime wave's impact — and as a rallying cry for those who call for its end.
John Kass, a reporter for the Chicago Tribune, is one of those voices.
"That's where Chicago is now, the violent city, street gang wars raging … Neighborhoods are terrorized," Kass wrote in a column about Raymond Myles' death. "And now this, in a middle-class black neighborhood of city workers, bus drivers, employees of nearby Chicago State University."
One woman who heard the shooting told Kass, "You don't see judges getting killed in Chicago. But now you do."
"He wasn't there to fill the jailhouses. He was there to impact lives and make a difference in the lives of our youth."
To end the cycle, Luke Myles said, "We need to become more involved. We really need to find answers and ways to help our youth understand that life is greater than dying at an early age or killing people because you have a disagreement or a misunderstanding."
With so many questions yet to be answered, the minister said he tries to turn his fears over to the only one who can bring him peace.
"I'm just trusting God every day."
Related
•  (UPDATED) Church song leader, judge shot to death outside of home