In Africa, in America, 'bring back our girls'
Abductions in Nigeria send Christians to their knees, offering prayers for victims of human trafficking worldwide.
---
Daughters of Africa knelt in the sanctuary of an Alabama church on a gray Friday evening, pleading in prayer for the release of more than 200 girls, stolen in the night. 
Alongside their American sisters and brothers, they petitioned God for an end to tyranny and oppression worldwide, for an end to the poverty, mistrust, greed and hate that drive people to treat the powerless around them as property.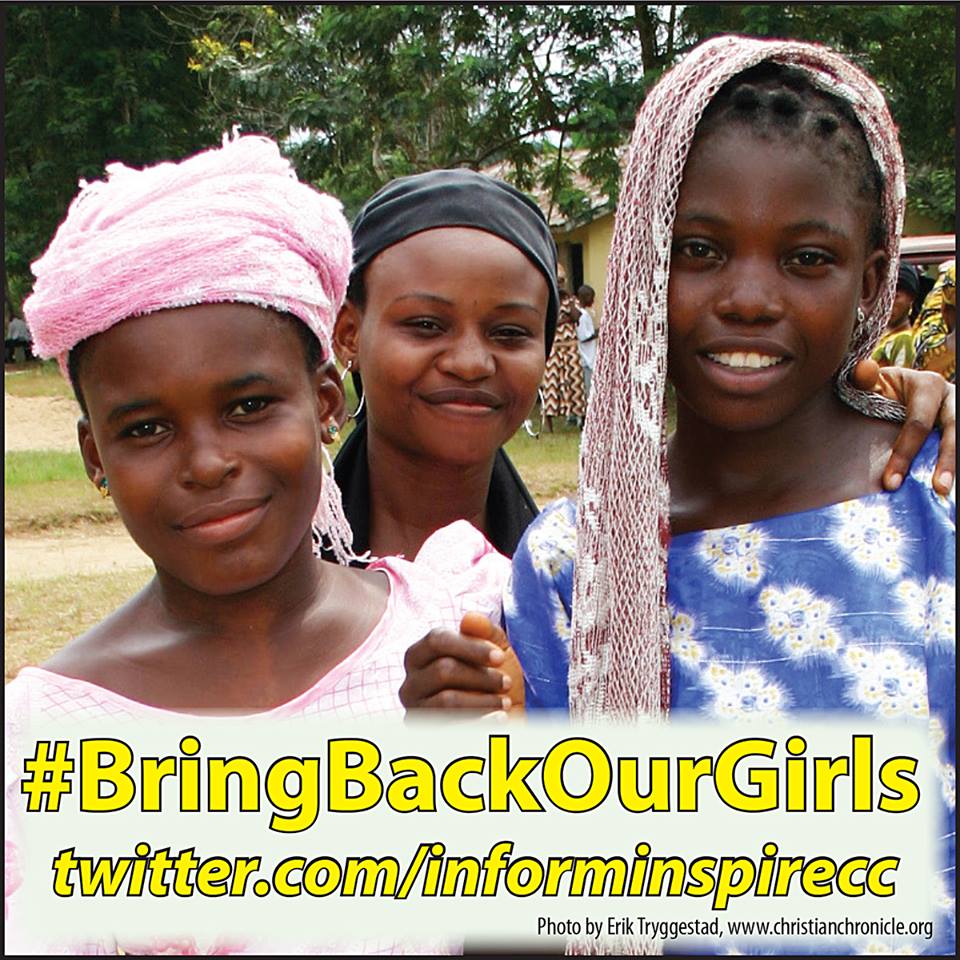 SPECIAL REPORT: Faith fighting human trafficking
• Former modern-day slave shares her story
• Christians battle human trafficking in the U.S. 
• 11 girls from Churches of Christ among the abducted
• Editorial: Doing 'something' isn't enough
"All these girls are guilty of is desiring education," said Uduak Afangideh, a member of the Landmark Church of Christ in Montgomery who organized the prayer vigil. Education "would empower them to make a difference in their generation and among their people."
Instead, the girls abducted from their boarding school in Chibok, Nigeria, sit in Muslim chador cloaks, reciting verses from the Quran in a video released by their captors , Boko Haram. 
In another video , the terrorists' leader proclaims, "I abducted your girls. I will sell them in the market, by Allah."
A video released by Boko Haram shows kidnapped Nigerian girls in Muslim chadors, praying in an undisclosed rural location. (VIDEO STILL VIA NEWS.NAIJ.COM)
"Thank you for caring … Now, go find ways to actually and practically fight against injustice." Salem Afangideh