iGods and other devices: Teens connected and distracted
Demands of youth ministry in a digital age explored at national conference in Florida.
---
DAYTONA BEACH, Fla. — If  zombies attack, Vic Pruett will be ready.
The Florida minister jokes that he has a smartphone application that will help him fight back.
"I do love my smartphone," said Pruett, who preaches for the Holly Hill Church of Christ, north of Daytona Beach. "I've got a map app, a running app, a calculator app, a movie listing app, a weather app, a level and measuring app, Bible apps, news apps and game apps, of course."
At the conference, Emily Hudkins and Michalie Brown catch up on their messages. (PHOTO BY BOBBY ROSS JR.) Unfortunately, Pruett hasn't found an app to make him a better husband and father or cause him to be faithful, honest and righteous, he said during the National Conference on Youth Ministries.
The advantages — and limitations — of technology were among the topics explored as nearly 400 youth ministers, vendors and speakers from 26 states and Canada gathered at the Hilton Daytona Beach Resort.
From Pruett's "There's an App for That" presentation — focused on the fruits of the Holy Spirit — to Ultimate Escape ministry director Steve Holladay's session on "Hook-ups, Sexting and Porn," the recent conference reflected the changing realities of youth ministry.
"They're plugged in. They're technologically equipped," Houston Heflin, a ministry professor at Abilene Christian University in Texas, said of today's teens.
Heflin, author of "Teaching Eutychus: Engaging Today's Learners with Passion and Creativity," addressed a roomful of youth ministers.
Kinsley SellsHis topic: "New Apps and Teaching Tricks to Help Students Learn."
For example, Kinsley Sells likened an online video curriculum that her Tennessee congregation uses to a "church-based Netflix."
"We have access to hundreds of lessons directed at students, and all this information is just one click away," said Sells, youth minister for girls at the Hillsboro Church of Christ in Nashville. "God has given us technology to further his kingdom, and I hope and pray that we use it to strengthen and guide the next generation."
At the same time, a gadget-carrying group of teens seemingly more connected — and more distracted — than any generation in history challenges youth ministers such as Charlie Sells, Kinsley's brother.
"Taking up phones on a Wednesday night has become a necessity," said Charlie Sells, who serves the Holland Park Church of Christ in Simpsonville, S.C. "Texting, Snapchat and checking social networks keeps them distracted, and we have to be more intentional about getting students to focus in for just an hour or so."
With smartphones, teens can carry the Bible everywhere — in the form of an app, Pruett said. But the same devices can present a constant temptation.
As a brisk wind rocks the trees, a couple walks along the beach in Daytona Beach, Fla., site of the National Conference on Youth Ministries. (PHOTO BY BOBBY ROSS JR.)
"It would be easy," the Florida minister said, "for a well-meaning teen to start off on a Bible study quest, and then 15 minutes later, they are taking 'selfies' and posting them to Instagram or Facebook."
Roughly four out of five American teens have a cell phone, according to a national survey by the Pew Research Center's Internet and American Life Project. Nearly half of those teens own a smartphone.
On the positive side, social media allow for immediate and widespread sharing of news and updates, said Craig Detweiler, a communication professor at Pepperdine University in Malibu, Calif.
"So the old-fashioned prayer chain has morphed into Facebook and Twitter and Instagram feeds," Detweiler, author of "iGods: How Technology Shapes Our Spiritual and Social Lives," said in an email interview with The Christian Chronicle.
"Teens can communicate their feelings and needs broadly and quickly," he explained, "and, hopefully, youth ministers and local churches can respond to virtual posts with practical, transforming acts of care."
Houston Heflin, a ministry professor at Abilene Christian University in Texas, speaks on "New Apps and Teaching Tricks to Help Students Learn." "They're plugged in," Heflin said of today's teens. "They're technologically equipped." (PHOTO BY BOBBY ROSS JR.)
On the negative side, many young people appear "perpetually stressed out" by the constant updates, Detweiler said.
"It is tough to manage your profile across multiple platforms and to keep up with all the potential drama amongst friends," he said. "Adolescents are hyper-connected to media and yet may end up feeling quite isolated and alone."
Many of 12-year-old Emma Gunnells' friends own the latest smartphone or tablet computer.
She does not — although her parents allow her time with theirs under supervision, said her father, Timothy Gunnells, director of university relations for Amridge University in Montgomery, Ala.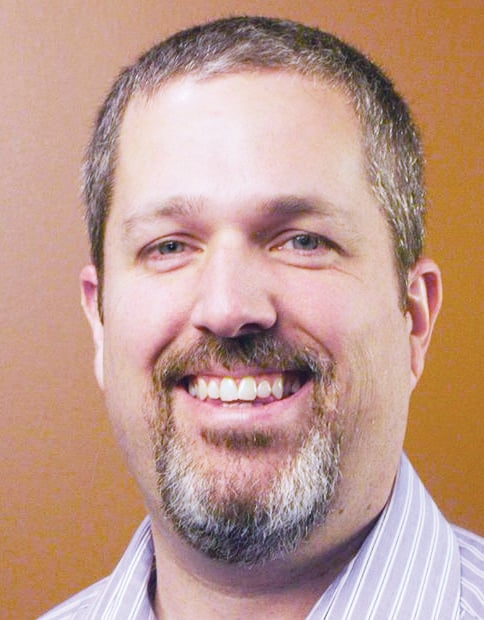 Timothy Gunnells"There will be a time in the future when she has all of these things, but she cannot reclaim a childhood that was taken from her by spending too much time with technology," said Gunnells, who represented Amridge at the conference. 
Adults can fight technology — or they can join with teens and use it in a positive way, said Becca Daniel, a team leader with RAVE Ministries, a Nashville-based organization for girls.
Jesus met people where they were, and youth ministers must do the same, Daniel said.
"Some of us might think social media and technology can cause teens to become ostracized," she said. "But when used properly, it can build community that otherwise could not or would not exist." 
Eric Tooley said he's excited and alarmed by what technology means for church life.
"I believe young people are more aware of opportunities to serve Jesus due to technology. I see them act on those opportunities," said Tooley, director of school programs for Ultimate Escape, an Allen, Texas-based ministry that helps young people pursue healthy sexuality.
But he said, "I also see teenagers struggling with pornography, peer pressure and being judgmental in far greater numbers today. As always, the church must teach and model how God's eternal truths are as applicable to Facebook as they were to ancient Israel."
"Taking up phones on a Wednesday night has become a necessity. Texting, Snapchat and checking social networks keeps them distracted, and we have to be more intentional about getting students to focus in for just an hour or so." Charlie Sells, youth minister, Holland Park Church of Christ