House church: faith beyond brick and mortar
House churches can provide in-depth Bible study and close relationships, advocates say.
---
OKLAHOMA CITY —
For some Christians, going to church means going into their own living room.
That's where 26 souls gathered for worship on a recent Sunday — in this city of no fewer than 475 church buildings. They sang "A Common Love" and passed unleavened bread — homemade, gluten-free, honey-sweetened.
Then the 14 children eagerly lined up beside china-filled cabinets and a refrigerator adorned with artwork to load their plates with doughnuts and casseroles — a breakfast-for-diner meal.
Later they gathered on couches and chairs for more singing and discussed the topic "What's a person worth?" Then they drank the cup of communion and closed in prayer.
The small community of Christians represents a growing trend in the U.S., according to the Barna Group. In a typical week, about 20 million adults attend a house church gathering, the faith-based research group found. Over a month, that number doubles to about 43 million. Of that number, 19 percent say they attend both a traditional and a house church.
Matt Gambill grew up in Oklahoma City's Churches of Christ. After graduating from a Christian university and marrying, he began to feel that he was missing a connection in the pews.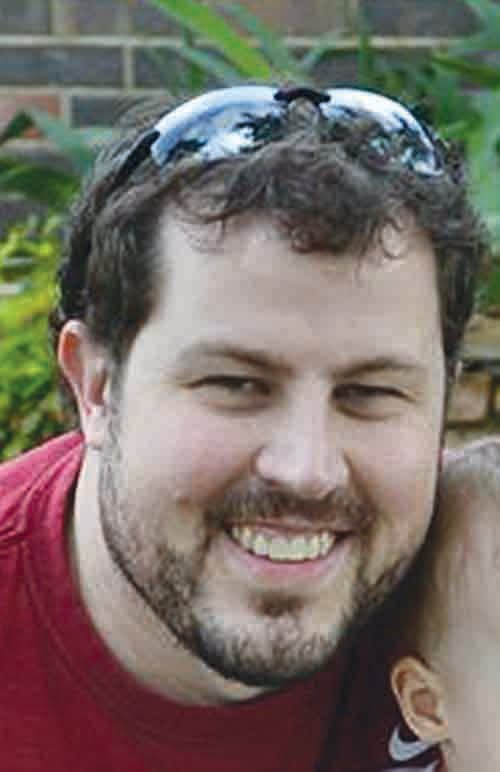 Gambill
"For me, there was something off," Gambill said, "so I was a little focused on, 'It's gotta be the building.'" He began asking, "Is there a way to meet at homes where it's a little more intimate, a little more personal?"
In 2007 he formed a house church with some friends. Later his group joined with other groups and individuals. Now his family worships with about 20 adults and 20 kids — rotating among three houses.
"Sometimes the meetings are just glorious, and there are other times we're like, 'That was the most awkward or weird time we had together,'" Gambill said, laughing as he described the house church experience. He has consulted with a church planter and attends conferences designed to help house churches grow.
He doesn't consider house churches to be the only way to worship God.
Instead, "we're just trying to practice our faith this way … part of the larger Christian landscape."
AN ALTERNATIVE TO SCREEN TIME
In an increasingly digitized America — where people spend close to 11 hours per day staring at screens, according to a recent Nielsen report — house churches appeal to those seeking closer connections with fellow believers and God.
"People actually having intimate-meeting communities are few and far between," said Kent Smith, adjunct professor of missional formation at Abilene Christian University in Texas. "This move from a walkable world to a virtual world is creating a level of isolation and fragmentation in people that is unprecedented in history."
While house churches can help increase believers' sense of community, they require skill and care to maintain, Smith said.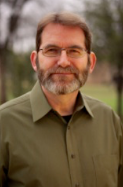 Smith
"The skills that are required have to do with the ability to make decisions together," he said. In small groups, Christians must commit "to working together and — having engaged in working together — to resolve the inevitable conflict that arises, together."
House churches can be fragile, said Tod Vogt, executive director of Mission Alive, a ministry that has planted about 30 small congregations across the U.S.
"You have a smaller number of people, and we live in a fairly transient society," Vogt said. "So what you gain in intimacy, in relationship … you lose in organization and stability."
WHEN OTHER OPTIONS ARE FEW
Across the U.S., several models of house churches exist, influenced by geography and demographics.
• In Alaska, some churches meet in homes because no other options are available. Ruthie Knight moved to Valdez, Alaska — a town on Prince William Sound, population 4,000 — about 17 years ago. The only Church of Christ met in a couple's trailer home at the end of a cul-de-sac.
Knight said she felt comfortable there, stressing that the church isn't the building but the believers inside.

Knight
"It's a pretty Scriptural thing to do," she said, referencing first century congregations that met in homes. "There's a small-community kind of feel, and you get to know people a lot better. And when they are in need, you know that immediately. And when they need prayer, you know that, and you know exactly what to focus your prayer on."
The church of seven members now meets in a rented facility in Valdez, where Knight serves as mayor.
• In Ellicott City, Md., 20 to 30 Christians meet with a home congregation, the Howard County Church of Christ — one of only two Churches of Christ in the county.
Elizabeth Ray, one of the members, said that being part of a small congregation keeps her accountable.
"I definitely was the person who, some Sundays, would play on my phone during church because I was bored," Ray said. "Or I would tell myself that I could multitask and listen while scrolling through Facebook or playing a game.
"But now I can't get away with that, and it forces me to pay attention — which is definitely a good thing."
Since the initial interview with Ray, the church has moved into a brick-and-mortar building in Clarksville, Md.
Inside story: Tiny church, big heart SPIRITUAL GROWTH OUTSIDE AUDITORIUMS
In Oklahoma City and other communities with large, brick-and-mortar church buildings, house churches can allow Christians the chance for fellowship and discipling, church planters told The Christian Chronicle.
• In York, Neb., Kerry Holton and his wife, Becky, launched a house church after they noticed that many of the students they taught at York College — a school associated with Churches of Christ — weren't attending Sunday worship with them at the nearby East Hill Church of Christ.
"We studied and discussed the Scriptures, we worshipped together, and we ate lunch together every Sunday," Kerry Holton said. "Before long, there were more in our dining and living rooms than we could comfortably handle. It was a great and fruitful experience."
When the Holtons moved from small-town Nebraska to Chicago, they launched a house church-planting ministry "to reach college-age and young adults, in particular, who wanted God in their lives, who were willing to say yes to Jesus, but who had for whatever reason rejected organized religion," Kerry Holton said.
He later launched Connect3Ministries, an effort to equip believers to engage their communities with the message of Christ.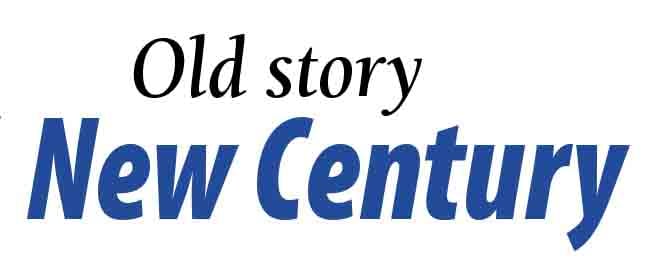 Second in a series
Part one: Coming soon: worship at the movie theater
• In Nashville, Tenn., Larry Musick sees value in a hybrid approach to house-church fellowship. He has participated in house churches and small groups for more than 30 years — in states including Texas and Pennsylvania.
Currently, he's part of a small group that meets on Sunday afternoons for lunch and fellowship. The group's 10 Christians attend five different churches in the Nashville area and range in age from baby boomers to millennials.
They have lively discussions about controversial topics — the Black Lives Matter movement, how Christians can help the homeless and refugees, and how Christians can engage with Nashville's gay and transgender communities.
While he values the time he spends in worship services and Bible classes, "these smaller gatherings offer opportunities for spiritual growth and fellowship that simply cannot easily occur in a church auditorium," Musick said.
HOUSE CHURCHES AND DISCIPLE-MAKERS
Workers with church-planting ministries see house churches as more than an alternative to congregations that meet under steeples.
Through one-on-one training, house churches can produce leaders who give birth to multiple congregations.
"What we want to do is form disciple-makers and church planters," said Seth Bouchelle, who lives in New York and works with Global City Mission Initiative.

Bouchelle
Bouchelle, who grew up in Churches of Christ and graduated from Abilene Christian University, works with immigrant communities in New York — from Albanians to Koreans to Pakistanis — and helps them form small congregations among the city's 8.4 million souls.
Rarely are they "house churches," he said, as the city's tiny apartments necessitate meeting in coffee shops, diners and public parks.
Since immigrants tend to be transitory, having the skills to plant new churches can lead to future communities of faith in other cities — and other countries, Bouchelle said, noting a recent example of a South Korean native who returned to his home country and planted a church in its capital, Seoul.
In Colorado, Hobby Chapin and his family work to plant church in Brighton, about 30 minutes northeast of Denver. They started working with Mission Alive in 2006 and now partner with LK10, a community of believers that takes its name from the 10th chapter of Luke.
Chapin, the son of a third-generation preacher for Churches of Christ, seeks "people of peace," following the model established by Jesus when he sent out 72 disciples in Luke 10. Chapin helps train the people he finds to share Jesus in their communities.

In traditional churches, "people have a tendency to save things until Sunday," said Jason Lillich, a house church member in Brighton, Colo. PHOTO ILLUSTRATION BY KATIE JONES.
In 2009, Chapin baptized Jason Lillich, who grew up going to church but spent many years "running from God," he told the Chronicle. Being part of a house church helped strengthen his faith and deepen his relationship with his heavenly Father.
He's not sure that would have happened inside a brick-and-mortar church building.
"In a larger church we still gravitate toward those we are comfortable around," Lillich said. "You do things corporately in the church, and then you don't see them for another week."
Daily interactions — getting together to pray with believers from his house church and other house churches Chapin works with — played a role in Lillich's decision to be baptized, he said.
In other churches, he added, "people have a tendency to save things until Sunday."