Harding University football gets national television audience
---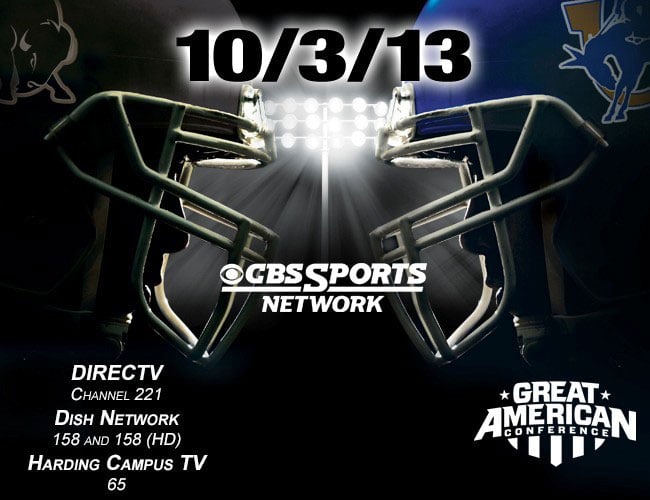 (VIA WWW.HARDINGSPORTS.COM)
The football team at Harding University , a Searcy, Ark., university associated with Churches of Christ, goes in search of its third straight win before a national television audience when it takes on
Southern Arkansas University on the CBS Sports Network.
The game is tonight (Oct. 3) at 7 p.m. Central at  Wilkins Stadium in Magnolia, Ark.
Watch the game on Dish Network, channel 158; DirecTV, channel 221; or AT&T U-Verse, channels 643 and 1643 (HD)
Here's some more information about the game from Harding's athletics website: 
• Harding is coming off a 63-21 victory over Southern Nazarene on Saturday at First Security Stadium. The Bisons rolled up 650 total yards, including 505 on the ground and scored at least two touchdowns in each quarter for the second straight game. Southern Arkansas has won three straight games and won 47-14 on the road over Northwestern Oklahoma on Saturday in Alva.

• Harding enters the Southern Arkansas game ranked No. 1 in Division II in: 3rd Down Conversions (60 percent), Passing Yards for Completion (30.50), and Rushing Offense (397.0) and are No. 2 in Team Passing Efficiency (206.85).