Crash claims life of Harding student on spring break mission
Victim Nicholas Smith, a 21-year-old aspiring minister, was 'an inspiration to so many.'
---
Nicholas Smith's big plans for spring break didn't involve sandy beaches or snowy ski slopes.
Rather, the youth and family ministry major from Harding University in Searcy, Ark., hit the road for upstate New York.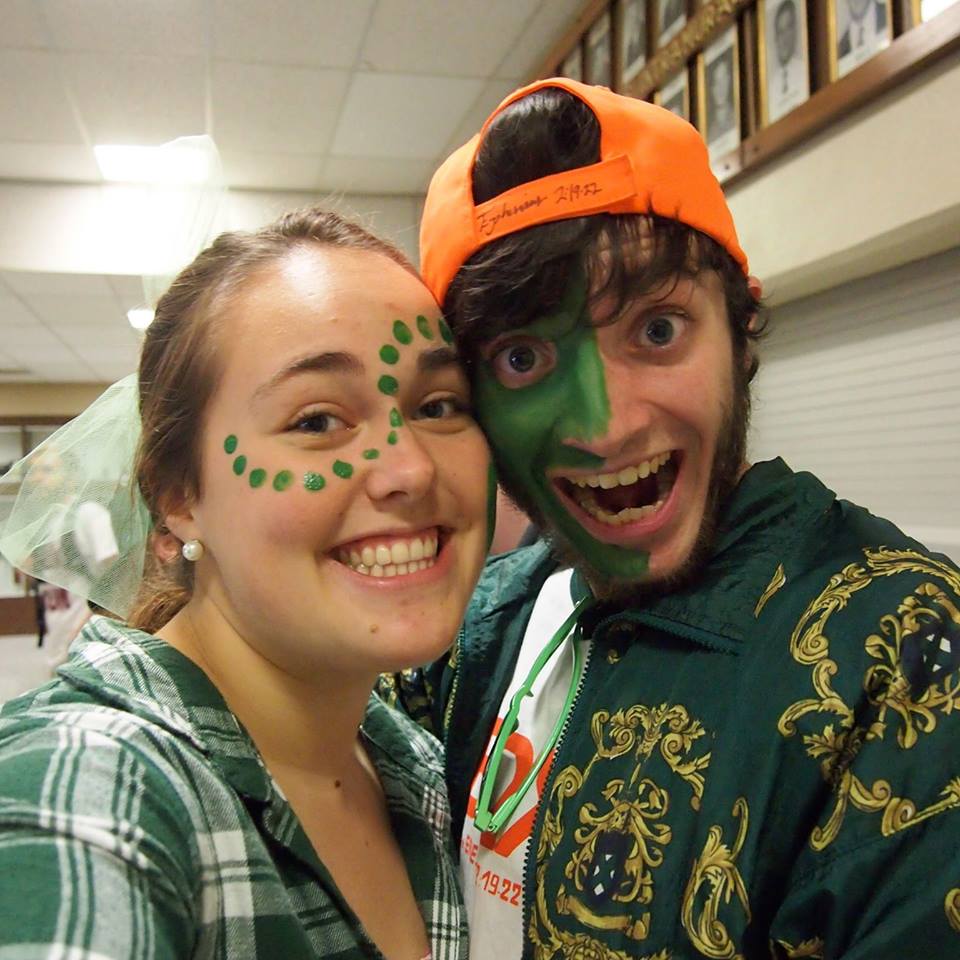 Nicholas Smith, with his girlfriend Abby Owens. (PHOTO VIA FACEBOOK.COM)
Joined by his girlfriend Abby Owens and nine other Harding students, Smith intended to spend the week helping with a new Church of Christ being planted in Utica, N.Y.
But tragedy struck the caravan of 11 students — riding in four cars — when one of the cars was involved in a multiple-vehicle crash early Saturday (March 7), according to a report on Harding's website.
Smith, 21, was driving a car crushed between two tractor-trailers at 1:15 a.m., the Christian university reported. The crash occurred on northbound Interstate 71 in the Louisville, Ky., area. Smith, originally from Buford, Ga., suffered fatal injuries.
Passenger Drew Taylor, a senior mathematics major from Whitesboro, N.Y., was airlifted to a hospital, where he underwent surgery, Harding said. He was described as stable and recovering. Passenger Owens, a sophomore early childhood major from Baldwinsville, N.Y., was treated and released.
Taylor's parents, Toby and Debbie, wrote on Facebook Saturday that he came out of surgery and "showed no major complications."
"Our hearts are hurting deeply" for Smith's family, the Taylors wrote. "Thank you for all your prayers!"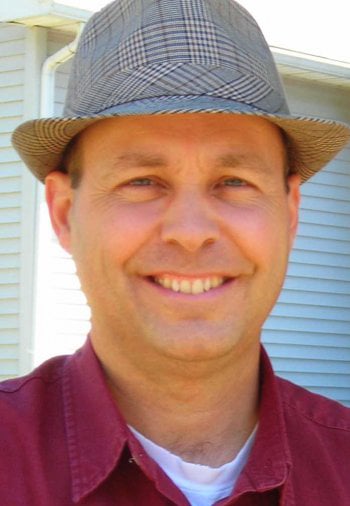 David Owens
Owens' father, David Owens, serves as an elder and minister for the Wetzel Road Church of Christ in Liverpool, N.Y., near Syracuse.
On his Facebook page Saturday night, David Owens wrote:
Our deepest thanks to each and every one of you who have expressed your love to us today through calls, texts, posts and prayers. Times like this remind us of the wonderful blessing of our relationship with God and God's family. Each of you have helped carry us through. Words cannot convey our sorrow (for) Nicholas' family. Please continue to pray for comfort and peace.
Harding President Bruce McLarty, one of several university administrators who flew to Louisville to support and encourage the families, described the students as "an inspiration to us all."
"They left Searcy full of purpose, love, joy and hope," McLarty said Sunday. "Nothing that happened on that Kentucky highway can take those things away from them. Their hope in Christ is even more real to all of us today than it was two days ago."
Harding President Bruce McLarty
A steady stream of people came to the hospital Saturday with offers to help in any way that was needed, the Harding president said.
"At least four different church congregations were represented, and two nearby Harding-trained ministers, Conrad Moore and Larry Sawyer, spent the day helping the family walk through the long hours of the day," McLarty said. "Numerous times during that difficult day, I heard people say, 'The body of Christ is here today.'"
MISSION TRIP tragedies RARE
Each year, hundreds of students from universities associated with Churches of Christ travel — by plane, train and automobile — on short-term mission trips.
Although tragedies on such trips are rare, Smith is not the first student to die.
In 2008, Shane Ruiz — a 19-year-old freshman at Freed-Hardeman University in Henderson, Tenn. — drowned on a spring break mission trip to the Dominican Republic.
In 2011, Anabel Reid — a 19-year-old sophomore at Abilene Christian University in Texas — died in a bus crash on her way to an annual service project at Arms of Hope's children's home in Medina, Texas.
Nicholas Smith's home congregation — the Buford Church of Christ in Georgia has created the Nicholas Smith Family Fund to help his family with expenses. 
Survivors include his parents, Richard and Amy Smith, and his sister, Alexis.
President @BruceMcLarty shares his thoughts from Saturday when he traveled with others from HU to Louisville: http://t.co/QTRhhVmzdk.

— Harding University (@HardingU) March 9, 2015
A funeral service will be conducted Thursday (March 12) at the Buford church. Harding plans an event to honor Smith after students return to campus next week.
On Facebook, Buford youth minister Jeremy Pate recalled Nicholas Smith, who would have turned 22 on March 25, as "a wonderful, sweet, gentle, caring, humble young man."
"What a powerful legacy he has left behind," Pate wrote. "He was truly a light in the darkness and an inspiration to so many."
Honoring victim's prayers
Utica church planter Rob Shaver said he got to know the Harding students — including Drew Taylor and his girlfriend, Brittany Garvine — through Camp Hunt.
The Shaver family (PHOTO VIA FACEBOOK.COM)
For two summers, Nicholas Smith worked as a counselor for the Christian camp in Hubbardsville, N.Y., where Shaver served as one of the summer directors. 
"The first summer, he came a month early and was an intern for our church in Utica," Shaver said. "He stayed with my family during that assignment, and we forged a great bond."

Plans for the spring break mission included praying at a local community college, interacting with students and promoting an upcoming Bible study on campus. A children's clothing exchange and a parenting workshop also were on the agenda.
Despite the tragedy, Shaver and his wife, Cassie, moved forward with planned outreach efforts.
"Nick and all of the students who were planning on coming to New York had already invested a great deal of prayer into the mission," Shaver said. "We wanted to honor that and especially honor Nick's enthusiasm about the mission trip."
"How Great the Father's Love for Us." Blog post by injured @HardingU student Drew Taylor's uncle: http://t.co/iAKZWbUsea #CofCnews

— Christian Chronicle (@InformInspireCC) March 9, 2015
Spring break mission trip to Central New York turns deadly; Baldwinsville teen among survivors http://t.co/FxfM897Fxa

— syracuse.com (@syracusedotcom) March 9, 2015
Fatal multi-vehicle accident shuts down part of I-71 North in Oldham County.
http://t.co/uVBUXVk0lk

— WDRB News (@WDRBNews) March 7, 2015
VIDEOS
• See interviews with a friend and a professor of Nicholas Smith