Harding Academy of Memphis renews focus as school turns 60
---
As seen in the Memphis Daily News: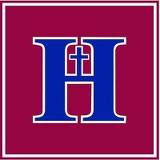 Harding Academy of Memphis celebrates its 60th anniversary this year with a renewed focus on its main campus in East Memphis on Cherry Road.
The school is wrapping up the first wave of major renovations to the campus, and more are in the early planning stages for the next few years.
"Our vision has shifted within the past year as far as staying in Memphis and continuing to be a school that plays a role in the progress of Memphis," said Name Search
Watch Service">Allen Gillespie, Harding's admissions and community relations director.
Read the full story.