Great series celebrates the great outdoors
---
If you're looking for summer reading ideas,
"The Adventures of Wilder Good"
series by S. J. Dahlstrom should be at the top of your list.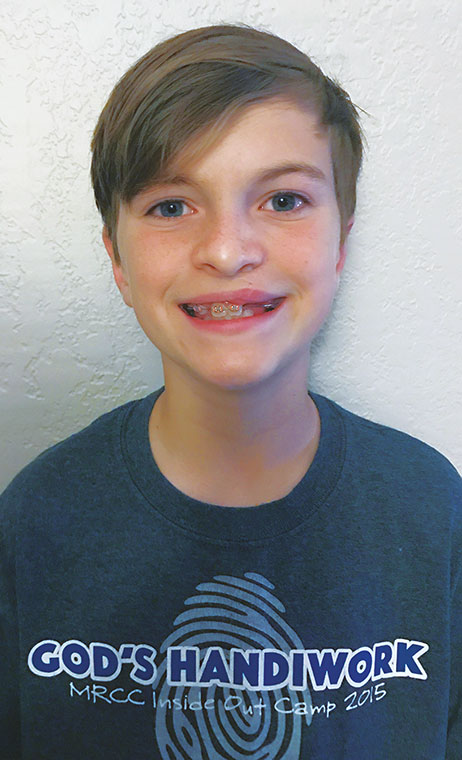 What We're Reading | Aidan LaxsonThe series, now in its fourth book, holds all the action you could want in a Western adventure. The main character, Wilder Good, is a 12-year-old boy who enjoys hunting, fishing and all that the outdoors offers. It is through these explorations that Wilder learns about himself and how to become a man. 
The author includes great details in each book that make it easy for the reader to feel like they are a part of the adventure. 
My favorite book in the series is the second one, "Texas Grit," because Wilder spends a week with his grandfather on his Texas ranch. Wilder is nervous — at first — to be so far away from his parents in Colorado. He also thought his papa was a mean old man. 
However, once he gets there and spends time getting to know his grandfather, Wilder is sad to leave. Papa not only teaches Wilder how to ride a horse, brand a cow and hunt deer, but he also spends time showing Wilder how to be a good man. I felt like I could relate to Wilder in this book because of his close relationship with his papa and his love for exploring the outdoors. 
I enjoyed all "The Adventures of Wilder Good" books and would recommend this series for readers ages 10 and up. 
AIDAN LAXSON, 11, and his family worship with the Memorial Road Church of Christ in Oklahoma City. In addition to reading, he enjoys watching basketball (rooting for the Oklahoma City Thunder), baseball and eating doughnuts. 

What are you reading? Contact [email protected].
RELATED