God will make a way — and a baptistery
A young man, ready for baptism, and his grandfather found themselves staring at a dry, empty space on a Sunday night. But the Lord already had provided a place for immersion.
---
"And God is able to provide you with every blessing in abundance, so that by always having enough of everything, you may share abundantly in every good work." 
On a recent Sunday night, our youth minister, Nathan Hill, preached about God's generosity — how he provided everything the Israelites needed in the wilderness, even when they refused to acknowledge or appreciate his blessings.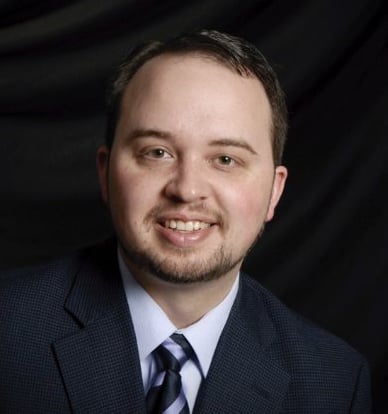 In the Word | Mark Adams
Little did we know we were about to learn our own lesson about God's providence. 
At the end of the sermon, one of our youths, Quaylon Hughes, rose and came forward, having decided he wanted to be baptized into Christ. Quaylon and his grandfather, Bob Hughes, went to prepare for the baptism in our changing rooms. Then I watched as they opened the door to the baptistery, looked down in confusion and turned around.
"Oh no! We never refilled it!" I realized. We had drained the baptistery a few days before so that workers could repair its malfunctioning heater. Now we had a responder and no water — just a dry, empty space.
As we pondered our dilemma, Nathan opened an outside door and discovered a fresh, temporary pond waiting for us. On Saturday, our community received a downpour of rain. The water gathered at a low point in our lawn — deep enough for immersion.  
Even before we knew we needed a baptistery, God provided one for us. 
Every baptism is special, but we will not soon forget the setting sun, reflected on the water, as Quaylon gave his life to Christ.
MARK ADAMS is minister for the Kings Crossing Church of Christ in Corpus Christi, Texas.
Newly baptized Quaylon Hughes and his family (PHOTO BY MARK ADAMS)