'God has used them to bless me'
One of the Memorial Road Church of Christ "buddies" talks about why she decided to serve in this ministry.
---
Working in special education is a passion for Natalie Reed.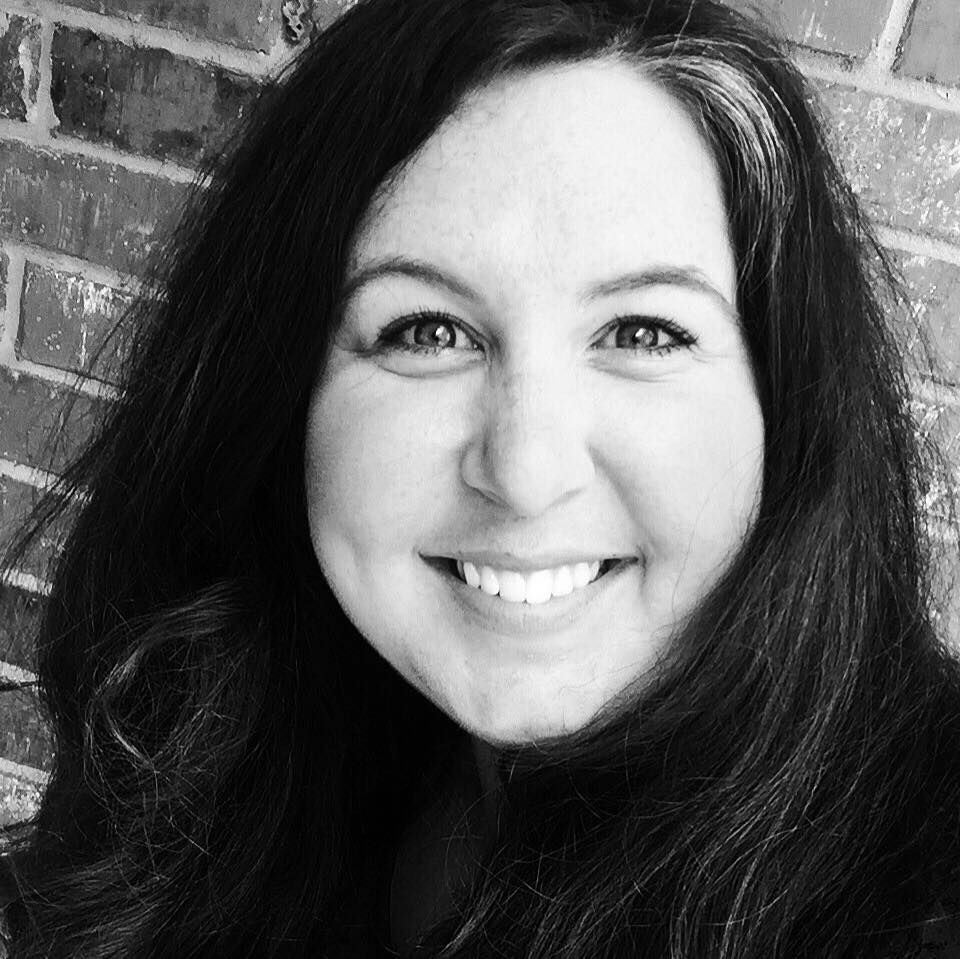 Natalie ReedReed was recently featured in a Christian Chronicle article, Wiggles, fidgets and buddies, for her role as a "buddy" in the Memorial Road Church of Christ Children's Ministry. Each week, Reed works with two children who have varied abilities, helping them to be a part of a Bible class with other children their age. 
In writing the article, we asked Reed to answer a couple of questions about why she has chosen to be a part of this ministry. We weren't able to share her full answers in the article, but wanted to post them here so others could not only see her heart for this ministry, but be inspired to themselves find a way to serve.
1) Why did you decide to be a part of this program?
I guess you could say this program actually helped me find my place in church again.
I'm a special education teacher. Between friends and family, I grew up around those with disabilities. The more I've been involved in our community, the more God has nudged me towards seeing how I could help those in our church. So about 10 years ago, I asked the children's minister if there was anything for special needs children at MRCC, and ended up becoming one of the first buddies in this ministry.
But then life happened and I stepped away for a while. And honestly, I am single and was struggling in my own faith/church journey. Before special needs ministry, I served in youth ministry for several years. I was at a point where I was no longer a part of youth ministry, not really involved in much, and feeling distant and disconnected from church. I asked God to help me connect again and use me.
I had come to a place where I knew I needed to serve others in order to reconnect with others and Christ on a deeper level than I was.
Not long after that prayer, I ran into a lady at church who was able to sign me up to help one of the two sweet boys I help on Sunday mornings. I got to take him to VBS in the summer, and I got to know his family. After that, I got to connect with Taft and his family, too!
God used these two precious boys and their families to reignite a spark in my soul I had neglected. It was also getting me involved in church again.
The families I have met through this ministry have touched my heart more than words can express.
I may have signed up to help them, but God has used them to bless and help me more than they know!
2) How do you see this making a positive impact on the lives of the children and families at Memorial Road?
When I look at the positive impact I believe this ministry can make, I see four perspectives…
First, I see an opportunity to give people with disabilities a place to belong, worship and serve. While society has come so far from the old days of seclusion. There are still so many things in life where people with disabilities struggle to be included. If you think about it, they are told no or they can't, more than yes or let's try; and faced with constant reminders of their limitations rather than their strengths and what they can offer. Oh, but they can offer so much! I believe that as brothers and sisters, we shouldn't see their weaknesses and limitations as anything more than the limitations or weaknesses we each face. Where there is a will and a heart and a desire and love, there is a way! How beautiful are the hands and feet that serve our Lord… ALL the hands and feet!
Second, I see an opportunity to give families of those with disabilities an opportunity to come (or come back) to church. There are people in our church family and community right now that are either not attending, struggling to attend or would not be able to if it weren't for the opportunity that this buddy program provides. I have experienced this within my own family, but I have also become friends with families in our church and community. I've sat down and shared conversation, prayers and tears with them. In my nearly 12 years in special education, I've met several families who have told me they have stopped going to church because there wasn't a place for their child. That breaks my heart. As a church, when we think of a special needs ministry and a vision of families we serve, it's important to remember to expand our vision of what the person or child's disability may look like. There are visible and invisible needs. What a wonderful opportunity this ministry can be to show families that we accept you, we love you and we are willing to help you. 
Third, I see an opportunity to foster inclusion and build true relationships and friendships. The church is great about building bridges and relationships among cultural and generational diversity. I see this as one more bridge! Giving an opportunity for our members with disabilities to make lifelong friends with others who have Jesus in common! And for our members — children and adults — who don't have disabilities to become their friends! Often I see people, who don't have disabilities or who haven't been around those who do, with a little fear. That's OK. I understand. There are ministries and parts of my walk of faith where I find myself struggling with fear. But, perfect love drives out fear! I believe God can build the most unexpected friendships if we just open our hearts! We are all fearfully and wonderfully made. And so, for an opportunity for people with disabilities to be seen and treated as our brother and sister or friend and family — that I go to church with, serve with, do life with — and not as anyone different, that's the big picture. They are beautiful sons and daughters of Christ, beautiful threads that are are just as much woven into the tapestry of the Lord's family. 
Fourth, I see an opportunity to grow and serve! No matter your age. We need more volunteers! We need buddies! You don't have to have a degree in special education to love and be a friend. You don't even have to be an adult. You can be a peer, youth group member, college student, etc. You just have to have the heart to serve and willingness to sit with and help the children in Bible class!
Trust me, you will be blessed!
related stories
•  For kings and queens with special needs, a Night to Shine
•  Young man with autism has a heart for homeless



•  'It was beautiful. It was a blessing'
• Special needs, special children
• Churches reach teach and baptize youths with special needs