Garrett presents a heartfelt 'Quarrel'
Review of 'A Lover's Quarrel,' the autobiography of Leroy Garrett
---
"If words might be better understood by their antonyms and political parties by their mavericks, religious movements might be better understood by a study of their heretics and defectors."
So wrote Leroy Garrett in his important 1981 Restoration history, "The Stone-Campbell Movement." He explained, "The occasional heretic helped the Movement to clarify what it believed and where to draw the lines."
Garrett, an influential and controversial figure among churches of Christ and the other Restoration streams for more than half a century, has been considered a heretic by many and a defector by some. He is unique, though, in also being a respected authority on the Movement.
In his autobiography, written during his 84th year, he tells of being a preacher, debater, teacher, professor, lecturer, traveler, editor and writer, husband and father (and, briefly, a restaurateur and a school bus driver). He was educated at Freed-Hardeman, Abilene Christian, Southern Methodist, Concordia Seminary, Princeton Seminary, and holds a Harvard Ph.D. — without completing high school.
Leroy Garrett.  A Lover's Quarrel: My Pilgrimage of Freedom in Churches of Christ , Abilene, Texas, 2003. 302 pages.
We learn of Garrett's 1918 birth into the family's hardscrabble existence in Mineral Wells, Texas, of his initial desire to preach, of finding his beloved Ouida. His eventual career as a philosophy professor at a number of public and private colleges included schools affiliated with each of the three Stone-Campbell branches. He describes making his living as a professor so he could write and publish monthly journals at his own expense (Bible Talk 1952-58, Restoration Review 1959-92). Preaching and lecturing wherever invited, he passed the income along to his publications. Counting frequent newsletters issued since 1992, he has been an editor for more than 50 years — a record among us.
Garrett's early reputation among churches of Christ was as a strident opponent of "professionalism" and "institutionalism." He denounced the system of located preachers and para-church organizations — colleges in particular — doing the work of the church. But he puzzled many when he joined with Carl Ketcherside (1908-1989) in making what seemed to be a pendulum swing from the ultra-conservative to greater openness and acceptance among the Movement's three major branches — Churches of Christ, the Christian Church (Disciples of Christ), and Independent Christian Churches/Churches of Christ. The two men sought to reach across the divisions and subdivisions that have evolved since the efforts by Stone and the Campbells to unify Christianity by restoring the New Testament church. Of this change, he writes "I still hold the views I did then, albeit more moderately. Or to put it another way, I have shifted my priorities, deeming other issues more important."
Admitting his "heresy" was in advocating "unity in diversity," he suggests it has become increasingly less heretical in recent years. But he denies being a defector. "While I have never left the Churches of Christ — I thought it might have left me."
"I had a quarrel with my own Churches of Christ, but it was a lover's quarrel," he confides. "I would never leave — never, no matter what. But I would work for change, redemptive change."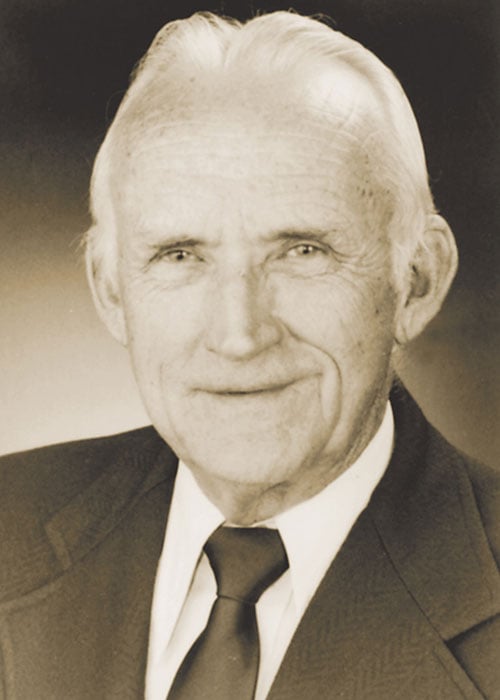 Leroy Garrett (PHOTO PROVIDED)
Garrett approaches his autobiography in a loosely chronological manner for the first 11 of his 20 chapters, sharing anecdotes from his life experiences. But he only touches lightly on his redirection, holding in suspense those readers who hope for insights into the enigma that is Leroy Garrett.
But we are not disappointed. In the second half he retraces those years, focusing first on his work as an influential, maverick editor, then on his "unity-in-diversity heresy," including some hoped-for details of the re-prioritizing. This is followed by delightful narratives of travels over several decades for academic, ecumenical and evangelistic purposes. In a key chapter, Garrett recounts his early awareness of Restoration history, the evolution of his passion for it, and what led to the production of his "magnum opus," "The Stone-Campbell Movement," the title of which has since found increasing acceptance and use as a name for our heritage. In a late chapter titled "When Brethren and Enemies Are the Same," Garrett provides a straightforward-but-not-uncharitable review of his most difficult relationships within the church.
The volume concludes with two treatises. In the first, "My Testament of Faith," Garrett candidly summarizes his beliefs in 17 concise paragraphs on God, Christ, Holy Spirit, Church, Bible, Baptism, Unity, Human Nature, Ethics, The Living of These Days, God's Tomorrow. In the second, "What I Want for Churches of Christ," is a set of proposals Garrett hopes "might find a place on the table for discussion" as churches address what some are calling "an identity crisis."
This attractive paperback contains more than a dozen photographs, including portraits of Garrett at various career stages. But as a "people-person," the more interesting views are snapshots with others — Norvel Young, Carl Ketcherside, students, and most of all, with family and the devoted Ouida. Demonstrating the extent of his influence is the very useful 18-page index, containing nearly 500 entries, including more than 90 Churches of Christ where he ministered or had "assignments" described in the book.
Few, if any, in churches of Christ (or in the other Movement streams) will agree with all that Leroy Garrett ever said, wrote, or did, or with all he now believes and advocates. But adding "A Lover's Quarrel" to his influential "The Stone-Campbell Movement" and to his journals and other writings, the present generation and those to come can have a wider window to our history and perhaps a greater understanding of the original ideals of this rich heritage.
Wayne I. Newland, Ed.D, was a minister and public school educator before retirement. He lives in Falmouth, Maine, and attends the Greater Portland, Maine, church. Contact him at [email protected].