From modern-day slave to slave for Christ
Chong Kim escaped captivity and became a crusader against human trafficking.
---
Chong Kim
Chong Kim had a secret.
She was pregnant, but that wasn't her secret. Everybody knew about the baby. Her unborn daughter was what brought her to a Christian maternity home in West Texas.
She had worked as a prostitute, but that wasn't her secret, either. She freely shared that part of her story, even seeming to enjoy the shock value.
But the young Korean-American feared revealing the full truth. Feared for her safety. Feared for her family's safety.
No one at Christian Homes of Abilene knew about her abduction by a man she thought was her boyfriend.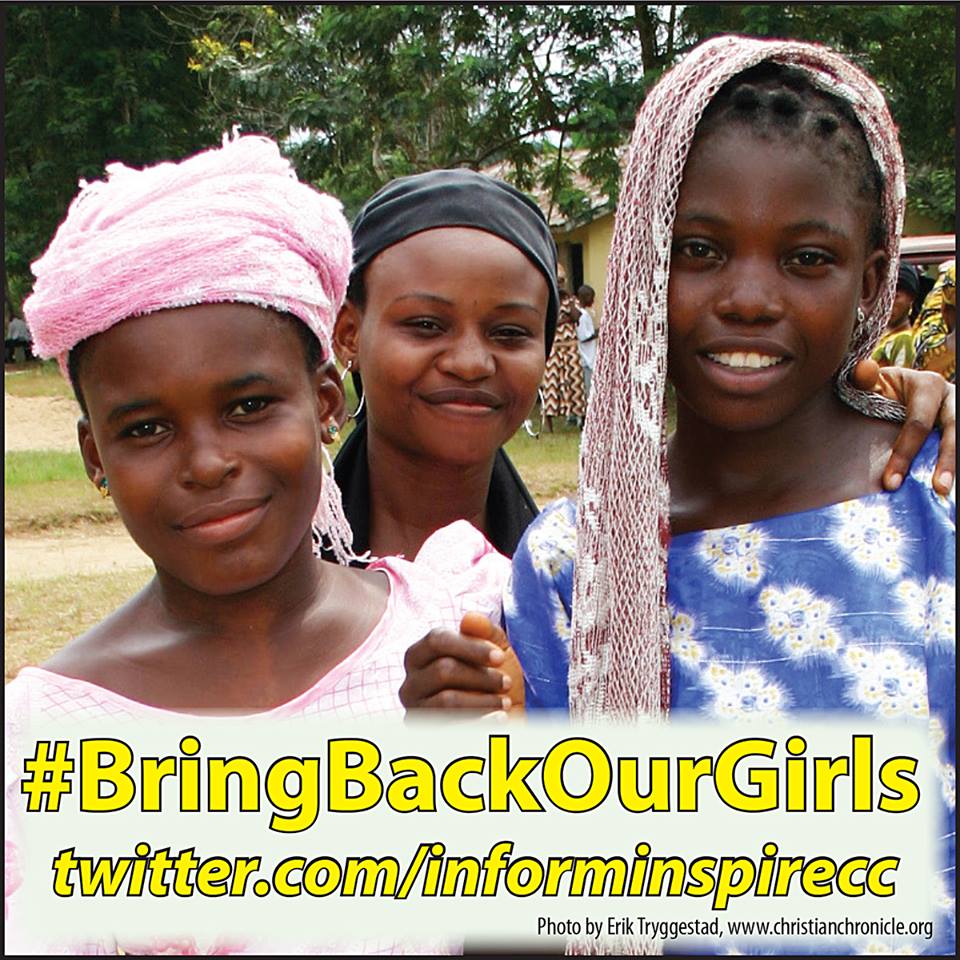 SPECIAL REPORT: Faith fighting human trafficking
• In Africa, in America, 'bring back our girls'
• Christians battle human trafficking in the U.S. 
• 11 girls from Churches of Christ among the abducted in Nigeria
• Editorial: Doing 'something' isn't enough
No one knew about the untold hours she spent handcuffed and chained to a doorknob.
No one knew about her years-long captivity as a doped-up sex slave forced to perform countless tricks.
Certainly, no one knew that she struck a driver on the head with a stiletto heel and swiped a car outside a Las Vegas casino in a harrowing escape from a domestic human trafficking ring — a frantic effort to save her baby from being born into that lifestyle.
To the folks at Christian Homes of Abilene and the nearby Highland Church of Christ, all that mattered was that Kim was a troubled soul in desperate need of love and grace — in desperate need of Jesus.
"I never felt such compassion," Kim said of the hugs she received the first time she visited the Highland church. "There was not one feeling I ever got that they judged me."


BEATEN, RAPED AND HELD HOSTAGE
Growing up in Oklahoma and Texas, Kim endured physical and sexual abuse.
Even at church, a clergyman inappropriately touched her.
She eventually ran away from home and ended up in the foster care system.
"That's what gave me a conflicting view about God," she said in a recent interview with The Christian Chronicle. "He's supposed to be an almighty God, but all these bad things were happening."
The North Texas Trafficking Task Force executes a warrant at a massage parlor suspected of operating as an illegal sex front. (PHOTO PROVIDED BY U.S. IMMIGRATION AND CUSTOMS ENFORCEMENT)
At age 19, Kim was living in the Dallas area when she and her girlfriends went out to a club.
"That guy is checking you out," one of her friends said of a man wearing a military uniform.
"What I did not know back then," Kim said, "was that you could buy an authentic military uniform in Army surplus stores."
Kim dated the man for a few weeks. She fell in love with him. When he invited her to travel to Florida and meet his parents, she excitedly accepted.
Instead of going to Florida, though, he drove her to an abandoned house in rural Oklahoma. After opening the passenger door, he grabbed her by the neck.
Inside the house, he handcuffed her and snatched a phone from a briefcase.
"I've got her," he reported.
"From that point, I was beaten. I was raped. I was held hostage," Kim said. "Then I got sent to Nevada, where we were held in a storage container. That's where the trafficking started."
The traffickers injected Kim and other sex slaves with cocaine, methamphetamines and morphine.
The slaves were held in a warehouse. They were blindfolded and trucked to trailer parks, apartment complexes and hotels to meet clients.
"We had to shower and get ready in less than 10 minutes before the customers came in," Kim said. "I had to pretend I was a 13-year-old Japanese girl.
"It's almost like someone had electrocuted my brain," she added. "When I'd see the customers come in, knowing they had requested a child — even though I wasn't a child — made me sick to my stomach. They'd say, 'Thank you for letting me see you,' and I'd want to vomit."
At some point, Kim decided that rising through the ranks as a madam might be a means to escape the operation.
But when she found herself pregnant, she could not imagine her baby being born into slavery or sold in a black market adoption.
In a recurrent dream, she heard a baby crying. But when she looked inside the crib, all she saw was blood.
"I felt like God was waking me up from my addiction to drugs and alcohol and everything else," she said.
As she saw it, God was telling her, "If you continue to live this life, the child you are carrying will die in your hands."
As a kid, she watched James Bond movies with her father. While staying at a casino, she hatched a plan to crawl through ceiling vents and escape.
"I know I haven't been to church," she prayed to God. "I've been a bad girl. But for the sake of my child, I'm praying for time."
She made it outside, stole the car and raced into the desert.
"I felt like God was waking me up from my addiction to drugs and alcohol and everything else."Chong Kim, sex trafficking survivor

'I'M A PROSTITUTE'
Back in Oklahoma, Kim flipped through the Yellow Pages and came across the adoption listings.
A 1-800 number for Christian Homes of Abilene caught her attention.
"I had no idea where Abilene was, but I knew they helped pregnant women," Kim said.
Most of the women who seek help through the Texas-based ministry — now known as Christian Homes & Family Services — face at least two crises, said Sherri T. Statler, president and CEO.
Sherri T. Statler
"The unplanned pregnancy is just the most obvious," Statler said. "While they consider adoption for their unborn child, it also gives us the opportunity to help them deal with other issues, including homelessness, chronic unemployment, alcohol or substance addictions, mental health issues and family estrangement.
"Our goal," she added, "is to use the adoption experience to transform both her life and her child's life. With birth mothers, that often means we plant seeds that may take years to take hold and flourish."
At first, Kim told her housemother, Jo Andrews, that she would not go to church. But later, she changed her mind.
After Bible study one day, a former Abilene Christian University student named Carl Spain offered her a ride home.
"What do you do?" he asked.
"I'm a prostitute," she replied.
He hit the brakes.

'GODLY MEN' DON'T ABUSE WOMEN
Despite his initial shock, Spain told a friend he felt God calling him to help Kim.
He, his brother Tim Spain and fellow ACU alumnus Brian Keenan became friends with Kim and showed her love — sometimes tough love. She refers to them as "the three disciples."
Tim SpainEven as she tried to manipulate them and — after giving up her daughter for adoption — drifted back into drugs and prostitution, they never abandoned her.
"They took a chance no one else did," Kim said. "They wanted to show me that there were godly men and that godly men do not exploit, do not hurt and do not abuse women."
Kim was baptized while living at Christian Homes of Abilene, but it took years, she said, before she gave her life fully to God.
She credits the seeds planted with her eventual decision to become a slave for Christ.
"I guess if there's a lesson, it's to do your best to love people where they're at," said Tim Spain, now youth minister for the Troy Church of Christ in Tennessee. "I think when you do that, then God's love is shown through you."
'COULD IT HAPPEN TO AN AMERICAN?'
Kim's ordeal happened in the mid-1990s, but not until 2003 did she find the courage to speak out.
At that time, she was working as a legal advocate for a courthouse. One day, she was invited to a training session on human trafficking — a term she did not recognize.
"I thought it was a session on traffic tickets," she said.
A Russian woman described her experience as a trafficking victim, and Kim bawled.
"Could it happen to an American girl?" someone asked.
"No, only to foreigners," the Russian replied.
Kim gasped.
"I'm sorry," Kim heard herself say, "but I have to disagree with you."
"Who are you?" the other woman demanded. "What's your expertise?"
"It happened to me."
Those words marked the beginning of Kim becoming a national crusader against human trafficking.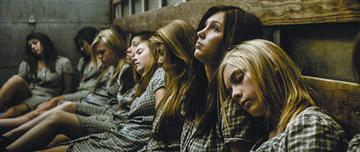 In "Abduction of Eden," a movie based loosely on Chong Kim's life story, teens and young women are held captive in a Nevada warehouse. (PHOTO PROVIDED BY PHASE 4 FILMS)
Kim's experience inspired the 2013 movie "Abduction of Eden," which can be viewed on Netflix.
Rated R for strong language, violence and sexual situations and directed by Megan Griffiths, the film stars Jamie Chung and Beau Bridges.
A New York Times critic cited the movie's "excruciating vision of under-age women conscripted into sexual slavery by a criminal enterprise from which there is seemingly no escape."
Now a speaker, writer and film consultant, Kim is married to Christopher Tracy, a U.S. serviceman, and has a 14-year-old son, Anthony.
She lives in the Dallas area and — when not traveling to share her story — worships with the Airport Freeway Church of Christ in Euless, Texas.
Human trafficking can be a heavy, depressing topic. Nobody knows that better than Kim.
But she leans on her Savior for strength.
"If we dwell on the evil, we allow it to defeat us," she said. "If we say, 'Lord, I'm equipped however you want me,' that's how we fight this. It's God. It's God."
God, she said, "found me in my darkest hour. Even in the aftermath of the violence, he never let go."
RELATED STORIES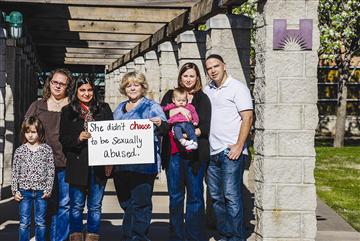 Supporters of New Friends New Life, a Dallas nonprofit that helped 700 exploited girls and women last year, point to the abuse endured by many who work in the sex industry. The organization began as a grassroots ministry of the Preston Road Church of Christ in Dallas. (PHOTO PROVIDED BY NEW FRIENDS NEW LIFE)