Frances Zorn, wife of Lads to Leaders founder, dies at 80
Without her sacrifice, 'there would be no Lads to Leaders today,' says her brother, the ministry's director.
---
Frances Zorn, whose name is synonymous with Lads to Leaders — the youth-training ministry founded by her husband, Jack — died today at age 80, the ministry announced.
Thousands of youths from Churches of Christ in U.S. — and several foreign countries — memorize Scripture, practice song leading and participate in other Bible-based activities through the Lads to Leaders program, which celebrates its 50th anniversary next year.
Roy Johnson, Frances Zorn's brother and executive director of Lads to Leaders, shared memories of his sister with The Christian Chronicle. Their grandfather helped establish a Church of Christ in the small, rural town of Hollins, Ala., where their father later served as an elder.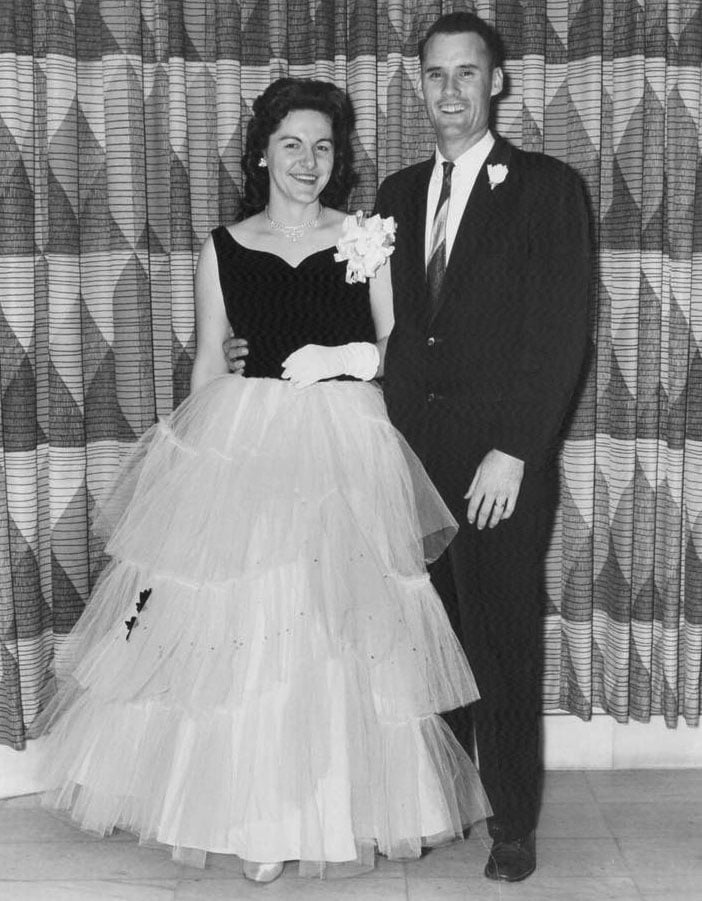 Jack and Frances Zorn. (PHOTO PROVIDED)
"Being a believer in Christian education, her dad, Howard Johnson, sent her off to school at Alabama Christian College, now Faulkner University," Johnson said. "Her student job was to help register students as they arrived on campus.
"Jack Zorn had hitchhiked to campus without a high school education, but a deep desire to preach the Word of God. The very first day, he met Frances Johnson and it was love at first sight for both of them. Dr. Rex Turner, president of the school, allowed Jack to finish his high school and then attend college on a work-study program.
"Frances came home to tell her mom and dad that she was getting married to Jack Zorn. Her mom, Sarah, announced that she had some news also. She was having a baby. That was me."
After graduating from college, Jack Zorn preached full time in four states and did mission work. While preaching in Warner Robins, Ga., he founded Lads to Leaders in 1968. The youths he helped train for the program gave their first public speeches on Sunday morning, Jan. 5, 1969.
Jack and Frances Zorn wear matching T-shirts during a 2016 interview with The Christian Chronicle at their home in Sylacauga, Ala., about 50 miles southeast of Birmingham. (PHOTO BY BOBBY ROSS JR.)Frances Zorn helped train the first Lederettes — participants in a version of the program for young women.
"When Jack decided to give up preaching and teaching to devote his life to spreading Lads to Leaders, he had no funding," Roy Johnson said. "Frances took on three jobs — working days, nights, and weekends — to provide enough money to feed the family and travel money for Jack to visit churches and hold workshops across the nation.
"Without this awesome sacrifice, there would be no Lads to Leaders today."
More than 250,000 children, parents, ministers and church leaders have participated in the program in the past half-century, Roy Johnson said. The ministry hosts annual conventions at nine sites — Nashville, Tenn.; Memphis, Tenn.; Atlanta; Dallas; Denver; Louisville, Ky.; Orlando, Fla.; and outside the U.S. in Romania and the Philippines.
After retiring from the ministry for health reasons, the Zorns settled in Sylacauga, Ala. The Christian Chronicle featured the family in 2016 for a series on Christian caregivers. Rhonda Fernandez, one of the Zorns' daughters, discussed the challenges she and others face as they care for her aging parents.
Despite suffering from heart problems and memory loss, Frances Zorn and her husband made appearances at Lads to Leaders conventions to show their support for the ministry.
Jack and Frances Zorn hold hands while wearing matching red coats during last year's Lads to Leaders annual convention in Nashville, Tenn. (PHOTO BY HALO FERNANDEZ)
Phillip Hines, minister for the Hartselle Church of Christ in Alabama and chairman of Lads to Leaders' board of directors, said, "The loss of our beloved Frances Zorn will be deeply felt in the family of Lads to Leaders, Untold numbers of young people have been mentored and nurtured by her gentle guiding hand. I am so honored to have known and loved her."
Roy Johnson added that his sister "passed away … with her Jack holding her hand."
Frances Zorn is survived by her husband of 61 years; daughters Resa Byrd (Herb), Rhonda Zorn Fernandez (Halo), and Sonya Zorn King (Johnny); five granddaughters; nine great-grandchildren; and many nieces and nephews.

The Christian Chronicle will post updates and memorial service details as they become available.