'Faithful, even to the point of death'
A Christian killed by her husband highlights the danger of following Jesus in India
---
What does it take to be a Christian? It's easy for us to answer with something such as, "We need to come out of the world and follow Christ." Fair enough. 
But what does it take to be a disciple of Christ when it means leaving your parents' denomination — or your parents' religion?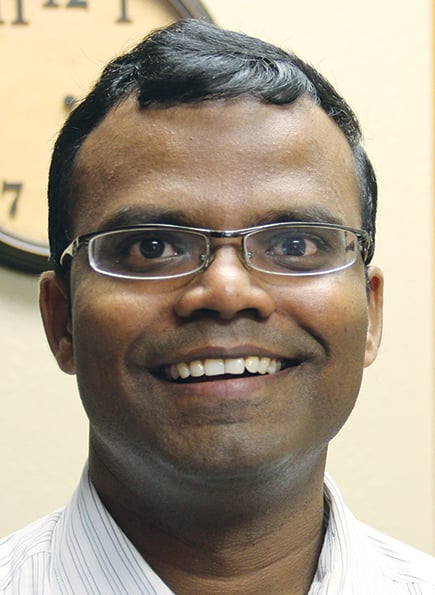 Views | Mani Pagidipalli
What does it really take to be a Christian in a country like India, where only 2.3 percent of the 1.2 billion souls who live here claim Christ as their savior? What does it really take to renounce a former religious affiliation — such as Hinduism, practiced by more than 80 percent of Indians — and join a faith that, by comparison, looks tiny? 
These are just a few of the questions that have marched madly in my mind over the past several days — since one of our dear sisters, Savithri, was beaten to death by her husband because she refused to renounce Christ as her Lord and Savior.
You see, my background is vastly different from most of the Christians here in India. I grew up in a Christian family. I have gospel preachers in my father, grandfather and several uncles. I never have to leave or forsake or renounce anything in order to be a Christian. I am truly blessed.
I have known families here who left their former religious affiliations to be called simply Christian. Some were disowned by their extended families, and very few rediscovered peace with them. But when an entire family is disowned, they still have each other. 
Persecution and the Church
Related coverage
• Tortured for Christ:  Two thousand years after Christianity's birth, persecution is still part of the faith
• Walking dead:  Dennis Okoth shares his story of poisoning, survival and hope
• A labor of love in Dubai: A preacher training school operates — legally — in the Middle East
But what about the individuals who choose to leave their family's faith? What about the Christian woman whose husband does not convert? I struggle to relate to them — to the danger that they face. In some cases, their husbands are indifferent to their wives' faith (or even cooperative-yet-uninterested). They don't really care what their wives do on Sunday mornings or Wednesday nights.
But it is a totally different scenario for a sister whose husband bears a hostile disposition toward her religious preference. This is the group our dear sister belonged to during her time on earth. In the days since her death, I have learned that more of our sisters than I thought (I'm ashamed to acknowledge) are in her same situation. 
Despite the persecution, she stood tall with courage, conviction and a backbone — defending her belief in the one who washed away her sins and promised her eternal life. 
Through the beatings, death teased her relentlessly and Satan enticed her to compromise — just once. 
Instead, she put death to shame and defeated Satan by embracing her Lord until the last breath of her life. As the apostle John tells us in
Revelation 2:10
, "Be faithful, even to the point of death, and I will give you life as your victor's crown."
She did not fear the one who was able to kill her body but joyfully adhered to the one who has the power to redeem her soul, as Jesus tells us in
Matthew 10:28
. 
At the end of this ordeal, our sister surrendered herself fully to the Lord in death, entrusted the children to her spiritual family and turned her husband over to the judgment bar of Christ. She understood the true cost of discipleship, and she was willing to pay that no matter what. 
In doing so, our sister put herself in the great company of martyrs such as Stephen, so many of the apostles and innumerable early Christians, for they stood up for their faith in spite of extreme external pressures to renounce the Lord of Lords and King of Kings! 
What fortitude! What conviction! What dedication! 
The people of her village, almost entirely Hindu, watched as she was martyred in public — and said nothing. Her husband was arrested, however, and her church is taking care of her children as best they can. In the months since her death, a great change has taken place. Recently, a leader in her village and his family converted to Christianity. 
May we be an encouragement to our fellow Christians, gladly bearing each other's burdens as we seek to walk in the footsteps of Christ.