Film Screenings of MEDICINE MAN: THE STAN BROCK STORY
November 14, 12:00 pm

-

10:00 pm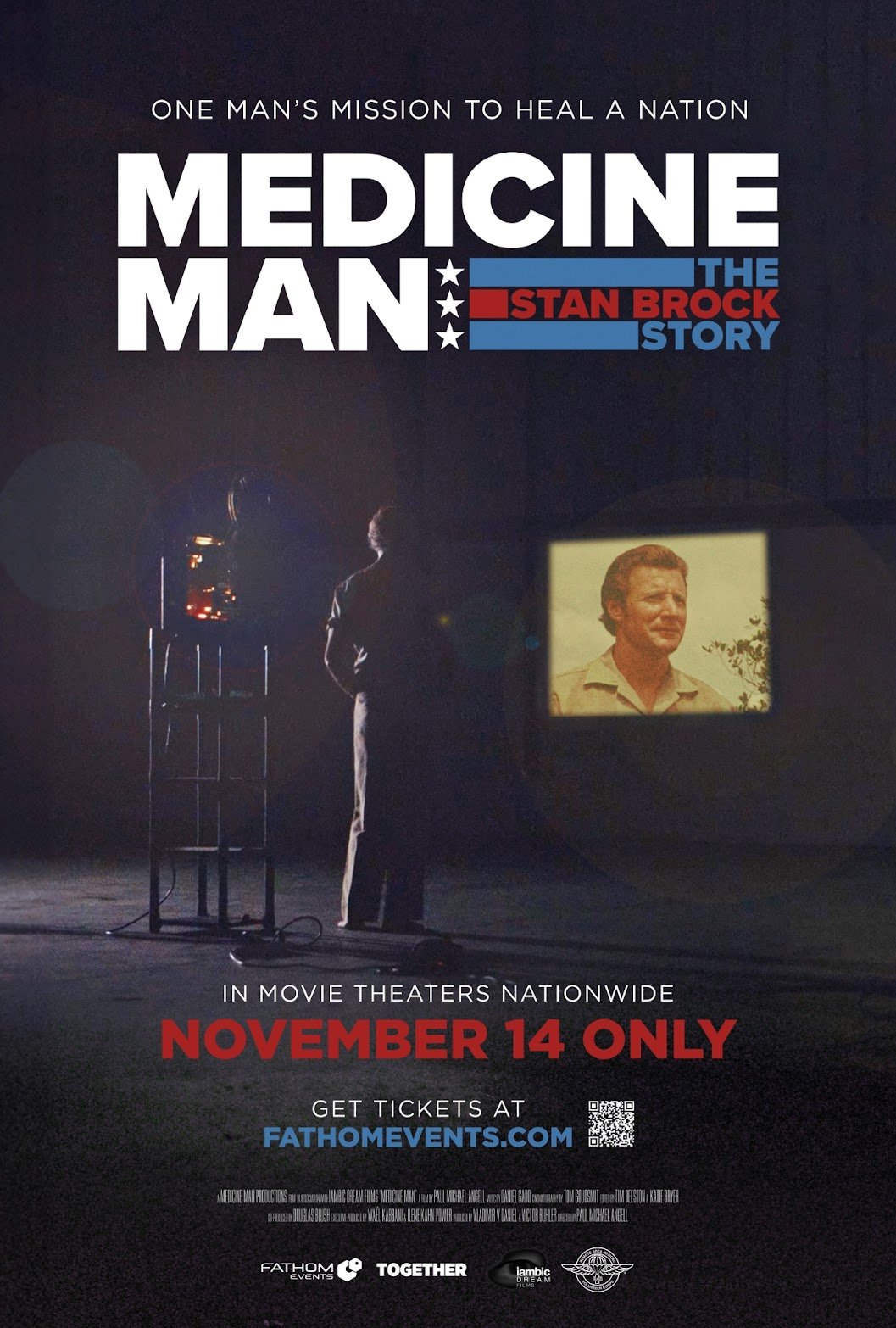 MEDICINE MAN: THE STAN BROCK STORY tells the remarkable true story of Stan Brock and the non-profit that he founded, Remote Area Medical, which has conducted over 1,000, helping close to 1,000,000 people across the United States. This is a truly inspirational film about the power of sacrifice, service, and volunteerism.
For tickets: https://www.fathomevents.com/events/medicine-man/#:~:text=Acaptivatingdocumentarythatfollows,andunderservedcommunitiesacrossAmerica
For group sales: https://docs.google.com/forms/d/e/1FAIpQLSdk6MP6jy98zifMw0SLge27GfXgt7PY-h4AtzTWpNHhYQEIwA/viewform
For your copy of a free discussion guide that centers on the spiritual themes of the film, contact Ryan Parker at [email protected].