50th Anniversary Celebration – Columbiana Church of Christ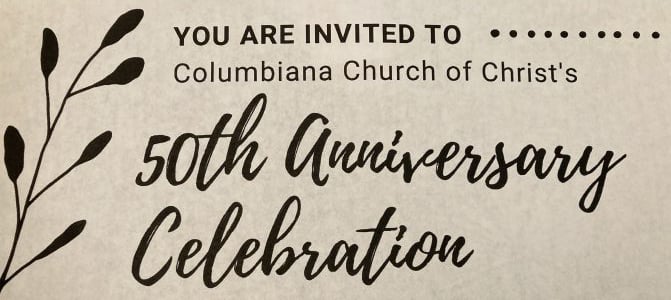 Calling all former members and friends to come visit us on:
Saturday, July 29
6pm Doors open for fellowship
7pm Church history
7:30pm Gospel Sing with refreshments to follow.
Sunday, July 30
9:30am Bible Class
10:30am Worship
Fellowship meal to follow.
columbianachurchofchrist.org
Email:
[email protected]
Hope to see you!