Europe's next generation
AFTER 46 years, Bible study series highlights slow, but changing, nature of mission work.
---
GEMUNDEN WEILROD, Germany
— In this forested German village, seated at folding tables, sat hundreds of years of missions experience.
On a break during the annual Advanced Bible Study Series, longtime church workers shared a jar of Nutella — a European hazelnut spread — and stories with a new generation of believers, some raised in Western Europe and two whose forefathers could only dream of attending such an event.
Bledi and Valbona Valca (PHOTO PROVIDED)
Bledi and Valbona Valca packed their young son into a car and drove 1,700 kilometers (1,056 miles) northwest from their home in Tirana, Albania, to attend the seminar. When missionaries launched the study series in 1968, Albania was a communist nation, largely closed to the Gospel.
"The fellowship was close and warm," said Bledi Valca, a minister supported by the
Maryville Church of Christ
in Tennessee. "One of the greatest encouragements was to see workers who have been on the mission field between 25 to 50-plus years."
Jim and Ruth Krumrei were among them.
The couple came to Europe with their five children in 1963 to spread the Gospel, supported by a Church of Christ in Miami, Okla.
Ruth and Jim Krumei, with their daughter, Sharie Patty, in Germany. (PHOTO BY ERIK TRYGGESTAD)
Half a century later, they work with a church in Haarlem, Netherlands.
"We intended to stay for five years," Jim Krumrei said with a chuckle, "but we realized we were just getting started."
Now "we're here for the duration," added the missionary, who recently turned 82. "It's easier to go to heaven from here."
A MIX OF NATIONALITIES, AGES
The first Advanced Bible Study Series (originally called Concentration) was "distinctly international,"
The Christian Chronicle
reported in 1968.
Attendees came from 10 European nations to the weeklong series, organized by missionary
Roy Davison
and hosted by the School of the Bible in Verviers, Belgium.
More than half of the speakers were European Christians.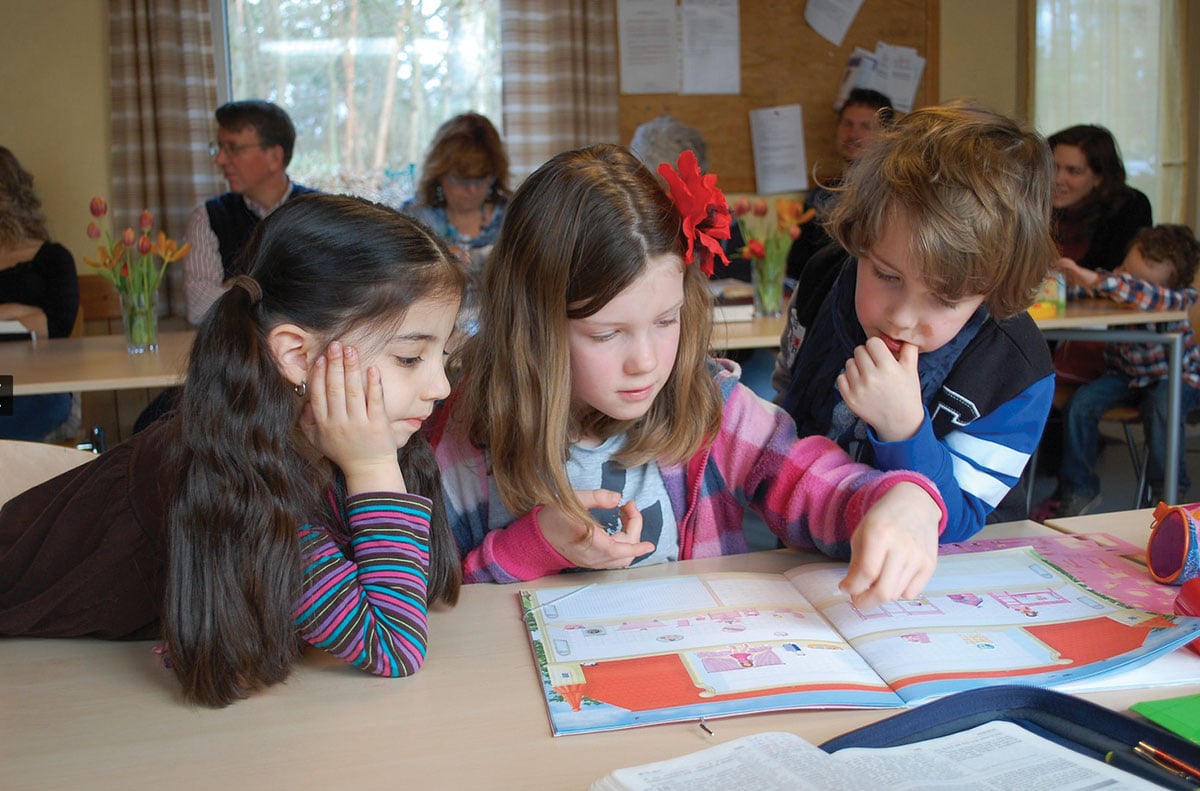 Children participate in a youth activity during the weekend session of the Advanced Bible Study Series at a Christian camp in Germany. The shorter session allows working European Christian families to attend. (PHOTO BY PAUL BRAZLE)
Another missionary, Richard Wolfe, organized the event for 16 years. Paul Brazle, a missionary in Belgium for 28 years, is the current coordinator. Churches of Christ in Germany now host the program at a church-owned campsite near Frankfurt.
Forty-six years after its launch, the series draws missionaries living in Europe and European church elders and ministers. Organizers have added a shorter, weekend session to allow more European Christians and their families to attend.
This year's conference featured academic topics, including an introduction to the book of Revelation delivered by Jon Galloway, a missionary in East Kilbride, Scotland.
Jerry and Lynn Jones, church members in Missouri, presented material on marriage and counseling from their Marriage Matters ministry.
Lynn and Jerry Jones warn their audience that it's about to get loud as they engage in a mock argument during the weeklong Bible series. (PHOTO BY ERIK TRYGGESTAD)
Presenters represented multiple generations of European missions. Max Dauner, a longtime missionary in Marseilles, France, and one of his sons, Philippe, taught classes on biblical interpretation.

PATIENCE REQUIRED
Between sessions, participants discussed the challenges facing Europe's Churches of Christ in 2014. Most of the congregations are small, and many cities remain unreached. But it's difficult for U.S. missionaries to raise funds to live in Europe — and to meet the increasingly stringent visa requirements of the European Union.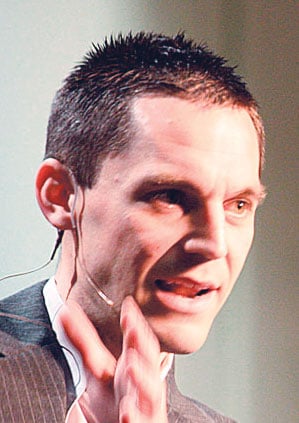 Phiippe Dauner
"The next generation of church leaders
should
come from Europe, as some of our congregations are more than half a century old now," said Philippe Dauner, a dual U.S./French citizen. But France, home to six Churches of Christ, remains a mission field, he said, and French Christians should "concentrate on building financially independent and generous churches" as they train future generations of Christians to evangelize in a French context.
That takes time — as does evangelism in Europe. Jim Krumrei noted that he and his family lived next door to a man for 30 years before he allowed them to teach him about Jesus.
The neighbor, Theo Van De Gevel, was baptized and an active Christian for 11 years before his death in May 2013.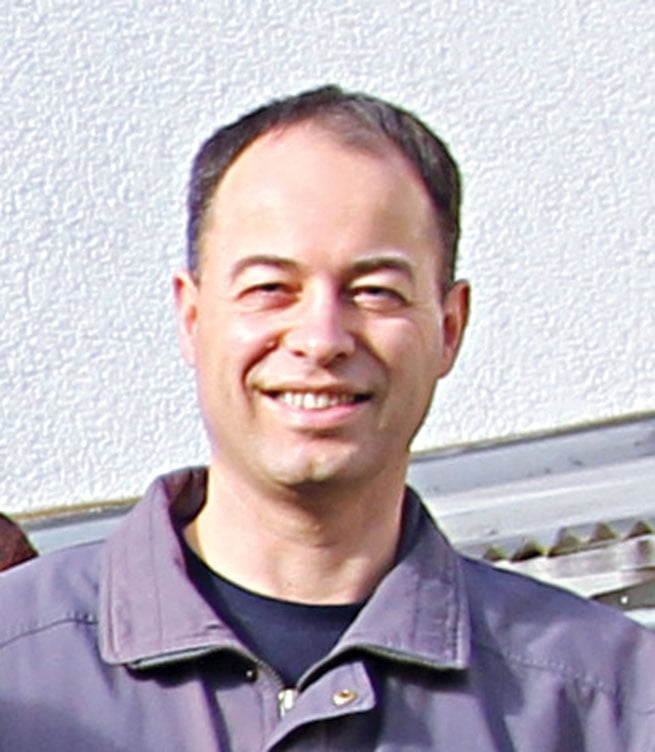 Paul Rambags
Paul Rambags, a member of the Church of Christ in Eindhoven, Netherlands, also is a product of mission work. He was baptized after he studied the Bible with missionaries who worked in the Netherlands and Belgium, including Scott Raab.
"I am eternally grateful for people like Jim Krumrei, Roy Davison and Scott Raab, who came as missionaries to the Netherlands, and for the American churches that support them," he said. "How else would I ever have become a Christian?"
Though the cost of supporting European missions is high — and results are slow — Rambags cited Matthew 28, in which Jesus instructs his disciples to "go and make disciples of all nations, baptizing them in the name of the Father and of the Son and of the Holy Spirit."
"It says 'all nations,'" he said, "not just the ones with many, 'tangible' results."