Editorial: Una iglesia de residentes extranjeros
---
Esta no es la Tierra Prometida. Este es Egipto.
Mientras iniciamos una nueva serie, "Una Nación Bajo Dios," oramos por la sabiduría y las sugerencias de Uds. nuestros lectores fieles.  Queremos explorar las facetas diversas del ministerio hispano en los EE.UU. — de una manera que honra a Dios.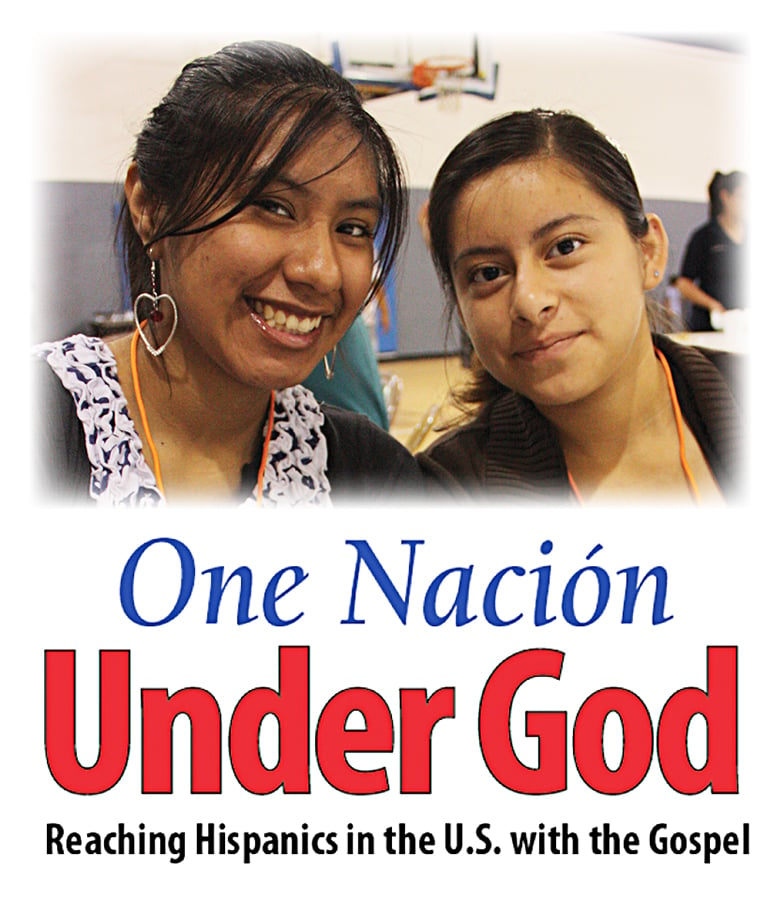 • En inglés y español, 'una iglesia para todos'
• En Colorado, la Reunión de las Montañas Rocosas cruza la barrera del idioma 
• The church and the border crisis: Christians strive to look past politics
• Iniciador de iglesias Hispano,'Dios nos ha traído un campo misionero' 
• Review: 'A Future for the Latino Church'
A medida que nuestra fecha límite se acercaba, la crisis de la frontera apareció en los titulares y encendió los ánimos. Es un tema acalorado, potencialmente divisivo para cristianos anglos y latinos.
¿Dónde trazamos la línea entre la compasión y el respeto a las leyes del país? ¿Cómo podemos reducir la brecha cultural en medio de tales cuestiones polémicas?
Dan Rodríguez, ministro y profesor de estudios hispanos, nos dio un punto de partida para entender cuando habló en un servicio dominical multilingüe en Nashville, Tennessee.
Los latinoamericanos que vienen a los EE.UU. no buscan la tierra prometida, dijo. Su situación es similar a la de los hijos de Jacob en Génesis 42 — que dejan la tierra de Canaán durante una hambruna, con la esperanza de encontrar comida en Egipto.
Allí encuentran el hermano que vendieron como esclavo, José, y un nuevo lugar para vivir.
Pero anhelan la tierra que dejaron atrás.
Muchos inmigrantes latinoamericanos se sienten de la misma manera, dijo Rodríguez. Al conocer la unidad cristiana, debemos darnos cuenta — todos nosotros — que este mundo no es nuestro hogar.
En vez de definirnos a nosotros mismos por nuestra nacionalidad (cristiano americano , cristiano hispano), debemos esforzarnos por ser buenos residentes extranjeros mientras esperamos, juntos, cuando nuestro Padre nos llame a casa.
"Estoy orgulloso de ser estadounidense," dijo Rodríguez. "Tengo un pasaporte norteamericano. Pero después de que muera, no me va a servir de nada. "
Mientras tratamos de conseguir la unidad cristiana en nuestra nación cada vez más diversa, que todos podamos recordar donde reside nuestra ciudadanía verdadera.