Editorial: Resist the urge to 'do something'
---
No offense,  Matthew West , but sometimes the worst thing we can do is "something."
West is a contemporary Christian artist whose hits include "My Own Little World" and "Hello, My Name Is." 
After meeting a young woman serving orphans in Uganda, he penned the song "Do Something."  
Well, I just couldn't bear the thought of people living in poverty, children sold into slavery. The thought disgusted me. So I shook my fist at heaven, said, "God, why don't you do something?" He said, "I did. I created you." 
Amen! So what should we do? 
The lyrics don't include many suggestions. (Granted, it's asking a lot of a four-minute song to tackle the complex issues of extreme poverty and human trafficking.) 
Instead, West focuses on his desire to make a difference: I don't want a flame, I want a fire. I wanna be the one who stands up and says, "I'm gonna do something." 
The repetition of "I" concerns us. "I"-fueled desire drives us to help in ways that don't help — fighting poverty by creating dependence on American dollars, assisting in disaster relief only until the TV cameras move on, healing the sick while neglecting their spiritual poverty and need for Christ.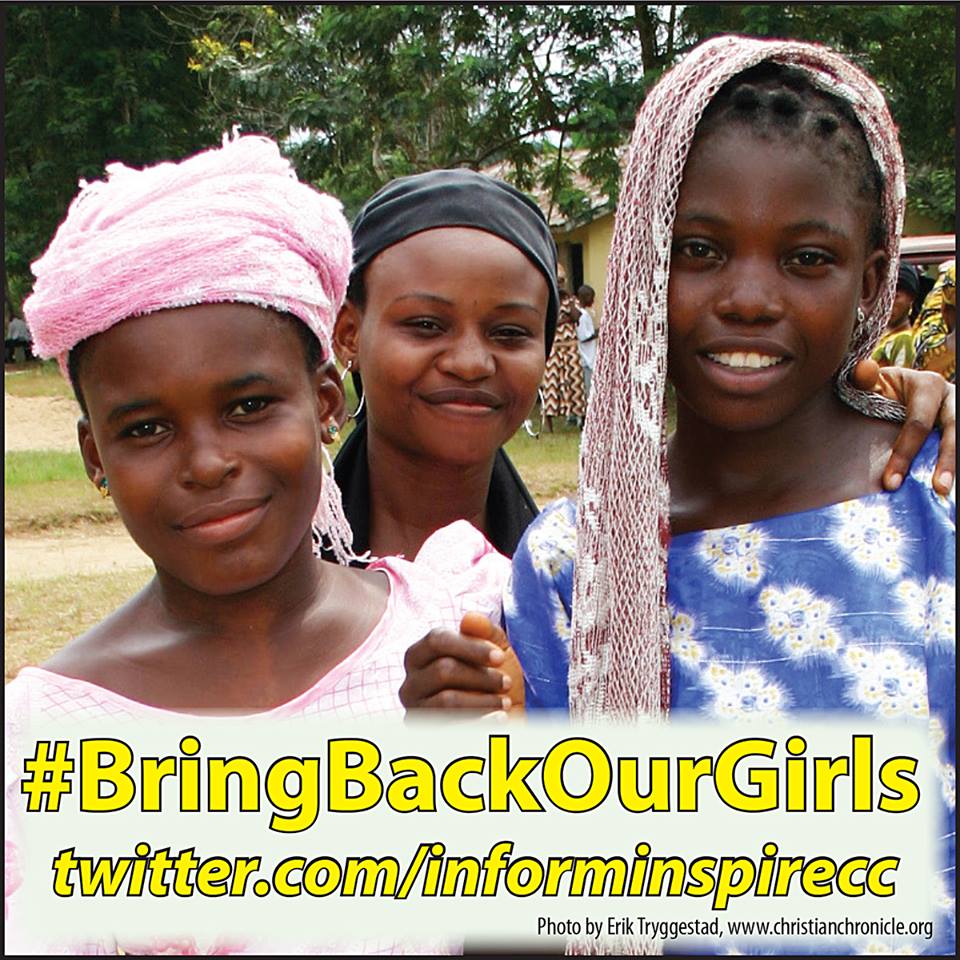 SPECIAL REPORT: Faith fighting human trafficking
• Former modern-day slave shares her story
• Christians battle human trafficking in the U.S. 
• 11 girls from Churches of Christ among the abducted
• In Africa, in America, 'bring back our girls'
The latter two authors ask us to reconsider the meaning of poverty, which stems from the broken relationship between man and God. Each of us suffers from a form of poverty, and only through Christ can we find healing — for ourselves and the world.
As followers of Jesus, we must use our God-given abilities to formulate faith-based, prayer-driven, sustainable solutions for the plagues of our planet. 
Seeking and saving the lost in a sick, dying world requires us to do so much more than "something."
***********
Editor's note: We are extremely thankful for the responses we've received to this piece so far. Clearly, Matthew West's song has inspired many of you to "do something" that is meaningful, thoughtful and helpful, shining Christ's light into the darkness. 
I would be honored if you would follow the links to the rest of the pieces in our package on the faithful fight against human trafficking. There you'll find stories of people who are committed to doing something that helps — making a difference and seeking justice for the oppressed. 
I think human rights advocate Salem Afangideh says it best in our piece on the #BringBackOurGirls movement. "Thank you for caring … Now, go find ways to actually and practically fight against injustice."

RELATED STORIES
• In Africa, in America, 'bring back our girls'
• 11 girls from Churches of Christ among the abducted in Nigeria
•  From modern-day slave to slave for Christ
• Church members battle human trafficking in the U.S.