EDITORIAL: 'Love greater than any storm'
---
Once again, we devote pages of
The Christian Chronicle
to tragedy. This time it isn't a tsunami in Southeast Asia, a famine in Kenya, an earthquake in Haiti. This time, it's close to home.
Here in Tornado Alley, violent storms are a fact of life — something for which we prepare, drill, anticipate and pray for the strength to endure.
We know Paul's teaching in Romans 8, that the earth groans in anticipation of the day when "creation itself will be liberated from its bondage to decay." But that reality does little to ease the sense of loss.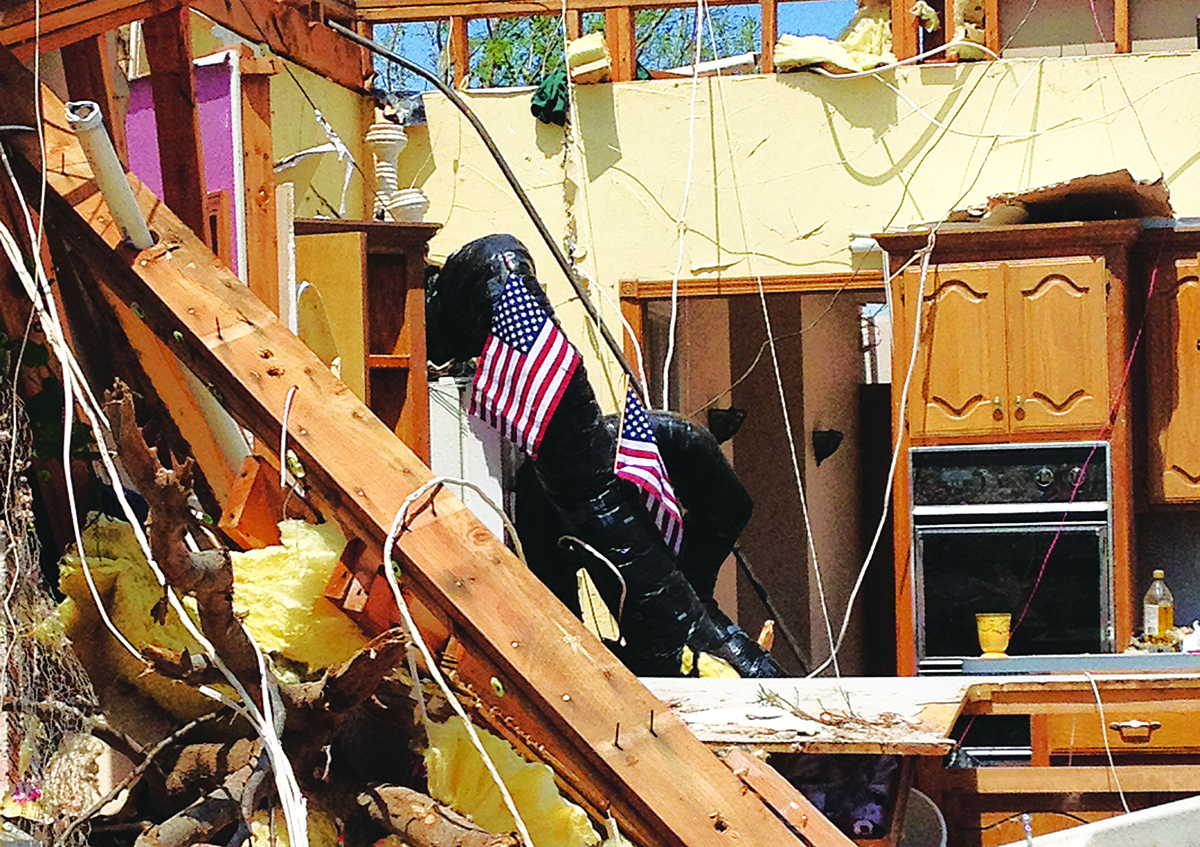 We find comfort in the messages of concern and encouragement we have received from around the globe. Believers who grew up in war-torn nations, enduring unimaginable strife, have called to make sure we're OK.  
We are OK. This is our home. We will mourn the losses and celebrate the heroes among us — friends who lived out their faith by valuing others above themselves. We will salvage, weep and ask God, "Why?" And we will rebuild.
Our friend Glenn Pemberton wrote a prayer — a psalm, really — just after the Moore, Okla., tornado. When he lived here in Oklahoma, Pemberton and his family lost their home to fire.
Now a professor of Old Testament at
Abilene Christian University
in Texas, he has endured chronic pain that has confined him to a wheelchair.
His journey inspired him to author
"Hurting with God: Learning to Lament with the Psalms."
We offer this prayer to all of those hurting, everywhere.
Oh God, hear us;
    Lord, have mercy!
All we can see are
    hook echoes,
velocity signatures,
    and debris balls.
And now, trees uprooted,
    crumpled buildings,
    cars tossed like toys,
    empty foundations,
fire and smoke,
    damage everywhere,
    everywhere – nothing.
Schools collapsed.
    Children, dear God,
Our children.
    Oh God, help us!
God have mercy
    on parents and children.
God have mercy
    on first responders.
God have mercy
    on doctors, nurses.
God have mercy
    on those injured.
God have mercy
    on those still in danger.
God have mercy tonight
    on those waiting to hear
from family and friends;
    Oh God, bring good news.
Prove that your grace is larger
    than a mile-wide tornado,
    your love greater than any storm.
Oh God, hear us;
    Lord, have mercy!

— Glenn Pemberton

SEE ADDITIONAL PRAYERS
at
www.facebook.com/HurtingWithGod