Eat less chicken, more rice and beans for the children of Haiti, ministry asks
---
While some Christian groups today are calling on believers to 'eat mor chikin,' a church-supported ministry is asking the faithful to eat rice and beans on Sunday — and pass the savings along to the children of Haiti.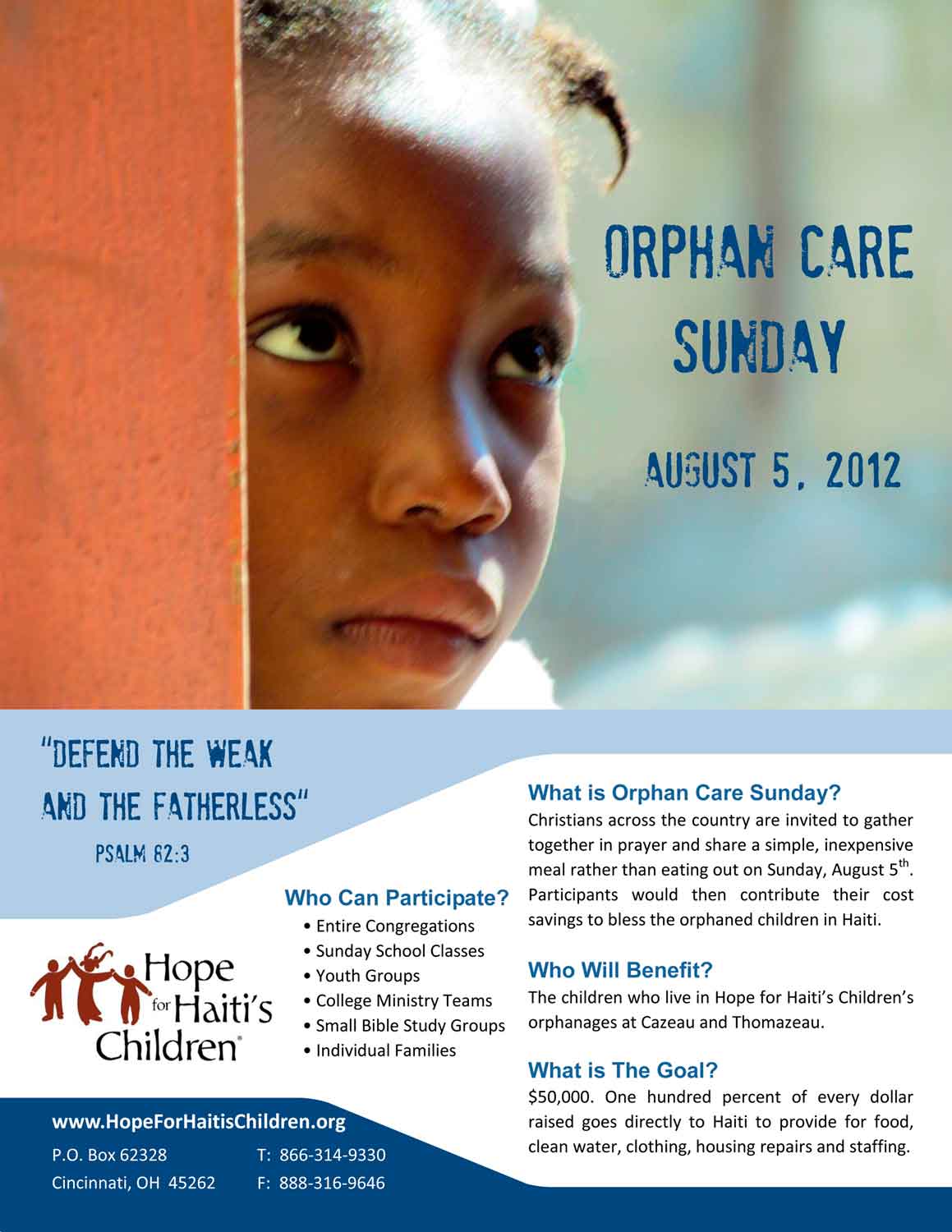 Hope for Haiti's Children, a Cincinnati-based ministry with close ties to Churches of Christ, sponsors Orphan Care Sunday 2012 on Aug. 5.
The Orphan Care Sunday event invites your entire congregation, a Sunday School class or a Small Group to gather together on Sunday, August 5th, 2012, for a simple inexpensive meal (such as rice & beans) rather than eating out for your Sunday meal. Participants would then contribute the savings for use at the orphanages. This event provides a wonderful opportunity to share a meal, pray for the fatherless and respond immediately to their needs.
Find family devotional material, Sunday School class lessons, orphanage profiles and Haitian recipes at the ministry's website.
See our past coverage of ministries serving in Haiti:
• Faith in a land of zombies
• Houston-area church's Barefoot Sunday benefits Haiti
• Haiti: Faith in the land of Job
• Boys from Haiti reunited in Oklahoma
• Haiti: Finding hope in a broken place

Orphan Care Sunday 2012 from Hope for Haiti's Children on Vimeo.
Feedback

The children of Haiti need support and there is no question. People in our congregation and other conghregations feed over 600 children on a daily bases at two schools. These children would normally get nothing to eat and were eating mud cookies before the program began. Our own children are involved by giving money to help these children.

Bill Sheppard

August, 2 2012