This 'Southern Gentleman' was 'the perfect Christian gentleman'
Fellow believers remember Country Music Hall of Fame legend and longtime Church of Christ member Sonny James, who died Feb. 22 at 87.
---
"He was very devoted to the music," Jonathan Seamon said of country legend
Sonny James
. "But he was just as devoted to representing Christ in his character and his speech."
James, who recorded the hit "Young Love" in 1956 and followed it with 16 consecutive chart-topping singles in the 1960s and early 70s, died Feb. 22 of natural causes. He was 87.
Known as "The Southern Gentleman," the 2006 Country Music Hall of Fame inductee and his wife, Doris, were dedicated members of the Brentwood Hills Church of Christ in Nashville, Tenn., said Seamon, the church's executive minister.
"He was the perfect Christian gentleman," Seamon told The Christian Chronicle. "a dedicated follower of Christ, a loving husband. He and Doris were a beautiful couple that were strong believers, humble doers of the Word."
Before placing membership with the congregation in the 1990s, the couple attended the Ashwood Church of Christ, now the Woodmont Hills Church of Christ, in Nashville.
James and his wife, Doris, with Mel Tillis at the 2007 Medallion Ceremony for the Country Music Hall of Fame in Nashville, Tenn. (PHOTO VIA WWW.SONNYJAMES.COM)
David England, associate vice president for advancement at Lipscomb University in Nashville, remembers meeting James in 1979 during a visit to the Ashwood church with his wife, Jackie and daughter Melody.
"He and his wife, sitting in front of us, visibly chuckled that morning when my precious daughter, not yet 2 years old, amidst the silence of communion, started singing 'Happy Birthday,'" England said. "I'm sure we were shushing like crazy, and the more we shushed, the more they giggled.
"After church, they turned to speak to us and to reassure us that all was well. Sonny also complimented Melody's singing voice. And I thought, 'My goodness, we're talking to the Sonny James!'
"They were so gracious, and the knowledge that they shared a faith heritage with us was especially meaningful."
Country Music Hall of Famer, producer & lifelong friend #SonnyJames U will be missed! #RIP https://t.co/GouXvw6M9Z pic.twitter.com/jjjj6NxFvy

— Marie Osmond (@marieosmond) February 23, 2016


Seamon, who at age 16 worked as a disc jockey for his hometown radio station — WDSL in Mocksville, N.C. — played James' songs.
"But I never thought I would meet him, become a friend and — this week — participate in his memorial and funeral services," Seamon said.
James was an ardent supporter of church-supported missions, including Churches of Christ Disaster Relief Effort and Baxter Institute in Honduras, the minister said. Despite his fame, James also took a personal interest in the lives of fellow church members.
RIP Sonny James. Unlike other prison recordings, James' entire band is comprised of inmates. #SonnyJames #RIP pic.twitter.com/P98ZUyZ0Zt

— Rediscover Records (@RedscvrRecords) February 23, 2016


"After he met my mom and dad, if they were sick or in the hospital in North Carolina he would often call them to check on them," Seamon said. "My mother was so proud to tell folks that Sonny James called her to check on her.
"Everyone he got to know truly felt like they were his best friend. He has a lot of best friends."
In 1999, England was part of the team that selected and honored James as a recipient of Lipscomb's Avalon Award for Creative Excellence. 
"True to form, he was the epitome of graciousness through that entire process and presentation," England said. "Our world is producing fewer and fewer Sonny Jameses — just when we so desperately need more of them."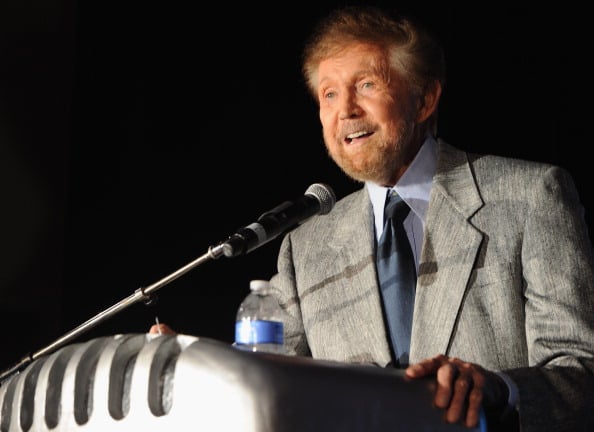 Sonny James (PHOTO VIA WWW.SONNYJAMES.COM)