Christian university enrollments mostly up
Student head counts reach all-time highs at Lipscomb and Oklahoma Christian, while Harding welcomes record number of undergrads.
---
At least two universities associated with Churches of Christ report all-time high enrollments this fall.
Lipscomb University in Nashville, Tenn., has 4,593 students, and Oklahoma Christian University in Oklahoma City has 2,424 — both records.
Students at Lipscomb University participate in "The Gathering," a chapel service in Allen Arena. (PHOTO BY KRISTI JONES)
Elsewhere, Harding University in Searcy, Ark., has a record number of undergraduates at 4,429, although the total head count fell to 6,295.
Enrollment at Abilene Christian University in Texas jumped to 4,461, including 1,030 freshmen — ACU's fourth-largest entering class.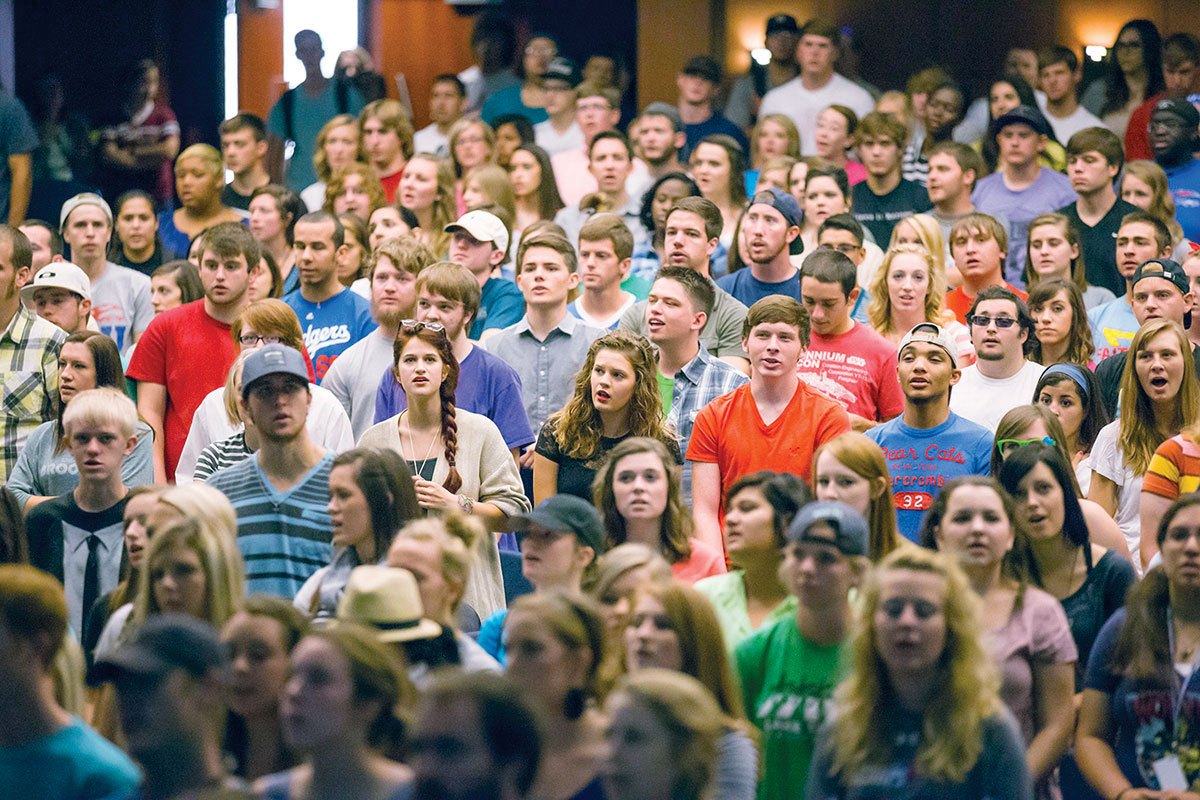 Students sing at Lubbock Christian University. (PHOTO BY PETE LACKER)Lubbock Christian University in Texas has 2,002 students, topping 2,000 for the fourth straight year.
At Seaver College, the undergraduate college at Pepperdine University in Malibu, Calif., enrollment increased to 3,219, with a record number of entering students — 13 percent from Church of Christ backgrounds, the same as last year.
The total headcount at Heritage Christian University in Florence, Ala., jumped to 103.
Freed-Hardeman University in Henderson, Tenn., has 1,811 students, Rochester College in Michigan has 1,115 students, and York College in Nebraska has 459 — all down slightly from last year's totals. At York, officials report increasing minority enrollment.
Not all Christian universities have provided enrollment figures requested by The Christian Chronicle.