Christian Chronicle wins nine 'Best of the Christian Press' national awards
International newspaper for Churches of Christ honored for excellence in journalism.
---
CHICAGO — The Christian Chronicle earned nine national awards in the annual "Best of the Christian Press" contest sponsored by the Associated Church Press, including top honors for coverage of tornadoes in Oklahoma and Texas last spring.
Winners were announced Friday night at the religious press association's annual national convention, celebrating journalism produced in 2013.
For the seventh straight year, the Chronicle was recognized as one of the top publications in the prestigious "Best in Class" competition for national and international newspapers, receiving third place. (Twice, the international newspaper for Churches of Christ has been named the nation's top Christian newspaper.)
Editor Erik Tryggestad won five awards, including first place in three categories. Editor Erik Tryggestad, Chief Correspondent Bobby Ross Jr.  and writers Ted Parks and Murray Evans won first place for in-depth reporting on the tornadoes. 
The winning package included:
• "God put his hand on us," Tryggestad's front-page narrative on the Oklahoma tornadoes.
• Texas tornado "blew in a 2-foot layer of love," Ross' front-page report on the Texas tornadoes.
• After the tornado, church sings God's praises, Ross' Inside Story column from Moore, Okla.
• Disaster relief trucks roll, Parks' story on a Nashville, Tenn.-based ministry rushing to help victims.
• Christian reporter and son cope with loss of a friend,  Evans' first-person reflection on the Moore, Okla., tornado hitting close to home.
Tryggestad also won first place for news story for "God put his hand on us."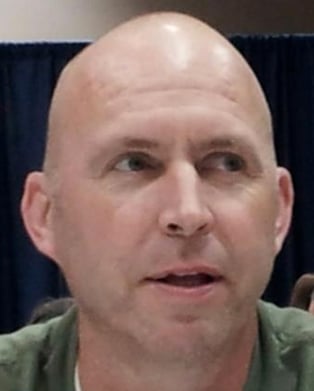 Webdexterous founder Travis Langley was honored for his redesign of the Chronicle's website."Erik produced a deeply moving and touching account of the tornadoes," said Ross, the Chronicle's former managing editor, who oversaw the coverage. "He did so by focusing on real people and real stories. I am extremely pleased that the ACP judges recognized him for his exceptional reporting and writing."
The Chronicle claimed two other first-place awards: for Webdexterous founder Travis Langley's website redesign of ChristianChronicle.org and for Tryggestad's feature story on "Camp Shamrock" — about Churches of Christ in Northern Ireland urging a new generation to become "instruments of peace" after decades of terror and mistrust. 
Other winning entries:
• Second place for news story, "Nelson Mandela's legacy in South Africa: All races worship freely," Ross' report on the anti-apartheid champion's death and impact on black and white Churches of Christ.
• Second place for convention or meeting coverage, "Homosexuality and the church," Ross' story on a Peacemakers Conference at a San Antonio church.
Chief Correspondent Bobby Ross Jr. won five awards.• Second place for newspaper design, spread or story, "Camp Shamrock," for Tryggestad's page design on the Northern Ireland story.
• Third place for theme issue, section or series, "Rural Redemption," a series on rural churches that included stories by Ross from Montezuma, Iowa, Beallsville, Ohio, and Greenwood, Texas, and a story by Tryggestad and writer David Chenault from Fort Gibson, Okla.
In a separate contest, Ross won first place for education reporting in the Oklahoma Society of Professional Journalists' annual awards, competing against the state's largest newspapers. That prize, presented Saturday night, honored a story by Ross on religious freedom in public schools.
The Chronicle reaches an estimated 250,000 readers in all 50 states through its monthly print publication. The Oklahoma City-based newspaper also serves thousands of Christians around the world through its Web site, christianchronicle.org.