'Can you find water?'
Navajos look to be baptized. One minister recalls the effort to find water to make those baptisms possible.
---
PIÑON, Ariz. — 
"Do something for the Navajos."
As my wife, Anne, and I were preparing for a church plant in Arizona, a friend came to me in private with that request.
We were targeting Anthem, a new city at the north tip of Phoenix, for a church plant. I explained to my friend that the people moving there looked a lot like me. They weren't Navajo.
"Well, if you get a chance … they need all the help they can get," my friend said.
I assured him that I would if I could.
Soon after we moved to Anthem, I got a phone call — from a Navajo.
"This is Mahilda Tsosie. Do you remember me?"
'I need to be baptized. Can you find water?'
I did. I had baptized her mother, Rosita, while preaching for the Northwest Church of Christ in Phoenix more than a decade before. I remembered Rosita bringing her husband and children to study the Bible on a regular basis — like a mama duck leading her family across the road to our building. Rosita stepped into the water of baptism. Later, we moved back to Tennessee and the Tsosies went back to the town of Piñon in the Navajo Reservation.

Tom Riley baptizes new believers in the chopped-off bed of a pickup truck. (PHOTO BY DEBBIE RUST)
(I'll always remember the first directions to Piñon I got from my Navajo friends. Go north from Winslow until you come to dirt. Then turn left by the refrigerator on the side of the road.)
Mahilda continued, "I heard you were back in Arizona. I need to be baptized. Can you find water?"
Her family drove five hours from Piñon to Anthem, and we found water. After that, once or twice a year I'd get a call, "Can you find water?" I found it in pools and hot tubs all over Anthem, and we baptized Navajos.
I was laser-focused on my mission in Anthem. It consumed me. In the eight years of the church plant, we squeezed in only one trip to visit our friends in Piñon — who live in Third World conditions. Eleven people welcomed us into one ramshackle house. They cooked burgers, and we ate under a carob tree with rich fellowship and flies.
I asked the children's names and the meanings. One was Becha-a: "No Room." When he was born, there was no crib for him. They wrapped him in a blanket and put him on the floor. No Room. On his first birthday, everyone got a piece of his birthday cake before they realized he didn't get a piece. Excited on his first day of school he rushed to his classroom where everybody had a desk except … No Room.
Our congregation, the Canyon Church of Christ, sent them Bibles, blankets in the winter and toys at Christmas. Becha-a usually got something extra — money tucked in his Bible or in his Christmas gift. Later, I learned that he used the extra money to buy something he could share with everyone.)
In the meantime, my life continued to be consumed with the new church in Anthem. When it was ready to fly on its own, we moved back to Nashville. God continued to bless the church plant in Phoenix — and he blessed the seed planted in the heart of the Navajo Nation.
Recently, I learned that the Crittenden Drive Church of Christ in Russellville, Ky., was sending retired builder Don Rust to help in a mission effort. I pointed his heart toward Piñon.
Several Navajo missions are more noted and more visited by mission groups, but here is one where God is doing something with little assistance from the outside, I told him.
Don and his wife, Debbie, loaded up their recreational vehicle for the cross-country trip. Another church member, Jasper Pinkerton, and I flew from Nashville to Phoenix. We got a car and met the Rusts in Gallup at a Motel 6 before heading to Piñon.
'Several Navajo missions are more noted and more visited by mission groups, but here is one where God is doing something with little assistance from the outside.'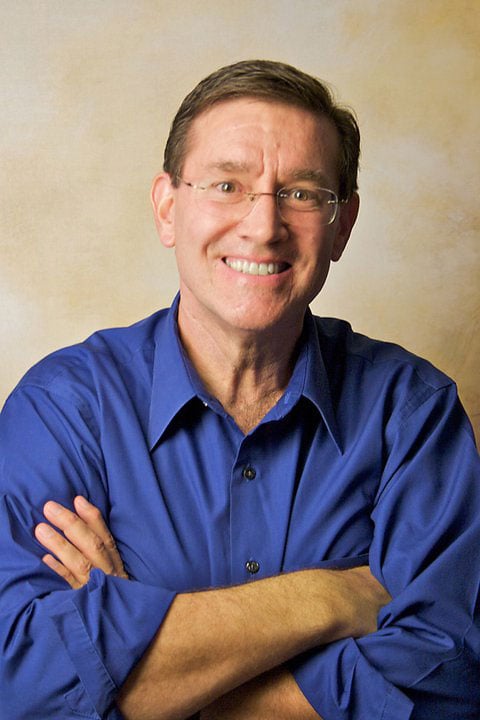 Tom Riley | In the WordWhen we got to Piñon, the Navajos surprised us. They had transformed the chopped-off bed of a pickup into a baptistery. We lined it with tarp and found water — $5 worth, trucked from town. And three more people stepped in with Jesus.
The fledgling church of 12 baptized believers meets in a small hogan — a traditional Navajo dwelling — surrounded by their homes. Another 50 occasionally drop in to listen. They recently named themselves the Burnt Corn Mountain Church of Christ. Pray for them. Love them. Visit them. They'll make room for you.
But be sure to call for directions.
TOM RILEY is development officer and director of outreach for the College of Bible and Ministry at Lipscomb University in Nashville, Tenn. He is the author of "Praying With Jesus: Experiencing New Depths in Prayer" and "Dying to Live Again: The Grace of Baptism." Contact him at [email protected].