Brantly: Fight against Ebola is far from over
'Even when I was facing death, I remained full of faith,' says Texas church member, physician.
---
Dr. Kent Brantly is healed. 
Africa is not.
"Ebola is ravaging West Africa like a wildfire out of control," the Christian physician, who contracted and survived the deadly virus, wrote in a column for
Time
magazine, titled "
This Is What It Feels Like to Survive Ebola
."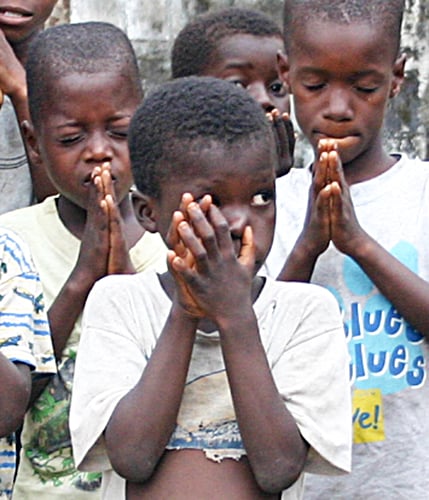 Prayers for West Africa: 
The church and Ebola
"We cannot sit back and say, 'Oh, those poor people,'" Brantly wrote. "We must think outside the box and find ways to help."
Brantly and his family attended the Southside Church of Christ in Fort Worth, Texas, before moving to Liberia in 2013 to serve in a post-residency program sponsored by Samaritan's Purse. For
Time
and in an
interview with NBC's Matt Lauer
, he detailed his battle with the virus, his transfer to Emory University Hospital in Atlanta and his
release and reunion with his family
. 
"Even when I was facing death, I remained full of faith," Brantly wrote in Time. "I did not want to be faithful to God all the way up to serving in Liberia for 10 months, only to give up at the end because I was sick. 
"Though we cannot return to Liberia right now, it is clear we have been given a new platform for helping the people of Liberia."
At least 2,400 people in West Africa have died from the virus, the World Health Organization reports. 
Members of Churches of Christ in Guinea and Sierra Leone are among the dead, African ministers tell The Christian Chronicle. 
"Please keep praying for Africa … as the people are suffering and crying to God for help," said Jacob Sesay, a minister in Sierra Leone's capital, Freetown. "May the good God have mercy over his people and wipe off this virus in their lands."