Review: Children's books on community have lessons for all ages
---
As a mother of five, I have read books for children and young adults — classic and new — for the past 25 years.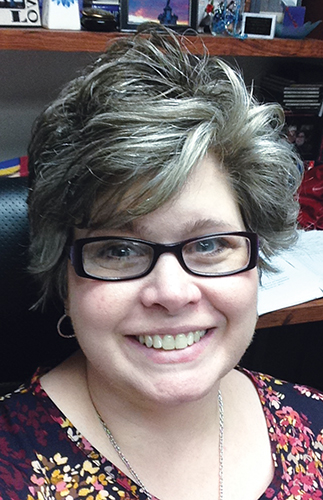 In Print | Lisa Burley
These books, when written well, can provide parents with a means of addressing difficult topics with their children.  
Children's literature can give us insight into dealing with life's universal problems — and sometimes can help us understand the mindset children bring to these problems.
That's the case with four recent offerings, each exploring the theme of community. How can God's people work together? What impact might we have when seek to put others first?
City on the Hill
"
City on the Hill
," by Mark Hall, Matthew West and illustrator Tatio Viana, is based on Casting Crowns' hit song of the same name.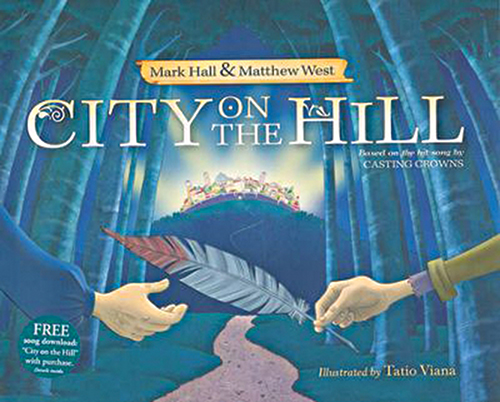 Mark Hall, Mathew West, and Tatio Viana (illustrator). City on the Hill . Nashville, Tenn: B&H Publishing Group, 2014. 32 pages. $14.44.
This small volume, a picture book best suited for pre-readers and readers age 4 to 8, features a beautifully illustrated version of words penned by lead vocalist Hall. Pre-readers can explore the visual aspect and will see the gradual contrast between a vibrant and colorful community where all work together and the drab, monochromatic appearance of groups that choose to isolate themselves. 
Parents could use the story as a springboard to reinforce that we are all given talents and abilities which can be used to serve others and honor God. Our gifts work best when they are used together rather than in isolation. 
Bash and the Chicken Coop Caper
In "
Bash and the Chicken Coop Caper
," Pulitzer-Prize-winning humorist Burton Cole gives us another in his series of "Bash" books — tales of a city boy, Ray, facing life on a farm with his cousin, Sebastian "Bash" Hinglehobb.
Burton W. Cole and Tom Bancroft (illustrator). Bash and the Chicken Coop Caper. Nashville, Tenn: B&H Kids, 2014. 220 Pages. $12.99.
Perfect for readers between 8 and 12, the short chapters, lively language and colorful characters draw the reader in and give an entertaining and thoughtful experience.  
Bash, with his developing faith, is determined to add each of the Fruits of the Spirit to his life, and these often are the source of his misadventures. Ray is a new believer and is skeptical, but goes along with Bash's plans, which never seem to quite pan out. 
Along the way, the boys discover mysterious happenings in their chicken coop and meet a new family that is learning to cope with tragedy. Will Bash be able to demonstrate the entire list of spiritual fruit? Will Ray recover from having his underwear used as a catapult in front of the girls? 
The "Chicken Coop Caper" provides parents and children an opportunity to laugh but also gives an opening to discuss spiritual growth. The book isn't preachy, and reinforces that our relationship with God is a part of who we are. The book does not avoid sadness and tragedy — a common part of the childhood experience — and readers see a beautiful example of trusting God even when it is hard. 
The Adventures of Wilder Good: Texas Grit
S.J. Dahlstrom, a member of the Quaker Avenue Church of Christ in Lubbock, Texas, spins another of his cowboy tales in "
Texas Grit: The Adventures of Wilder Good
," best suited for readers age 9 and up. Wilder is 12 and his mother has cancer. While she undergoes chemotherapy, Wilder spends his summer with his grandfather in Texas. In sharp contrast to the childishness in Cole's "Bash" series, Wilder Good is a calm, introspective and thoughtful young man. He hurts for his mother and longs to please his rugged, cowboy grandfather.
S.J. Dahlstrom. Texas Grit: The Adventures of Wilder Good. Philadelphia: Paul Dry Books, 2014. 141 pages. $7.95.
Wilder wants to excel in all things cowboy. His quiet, thoughtful personality is a reflection of his Papa. Life on the ranch is slow and intentional. Deer hunting, cattle driving and a face-to-face encounter with rattlesnakes all make for a time of bonding between a grandfather and grandson. 
Wilder also meets his Papa's friends and is able to see the camaraderie among a group of men with a shared history and purpose — men who have spent long years surviving the uncertain life of a rancher. Wilder notes that, although his Papa isn't much of a churchgoer, he lives his life by the Word of God, which he reads daily. 
Family, friendships and faith converge to provide a thoughtful story for independent readers or for parents reading with their children. 
So not Okay
"
So Not Okay: Mean Girl Makeover Series
" is the first in a new series about bullying by bestselling author Nancy Rue. It's a tale of a group of girls, led by Queen Bee Kylie, who begin to single out class members with undesired attention.
Nancy Rue. So Not Okay: Mean Girl Makeover Series. Nashville, Tenn: Thomas, Nelson 2014. 312 pages. $8.99.
Initially, the narrator Tori and her friends are thankful that Kylie focuses her bullying on newcomer Ginger. When Ginger becomes part of their group project for science class, their friendship is challenged. Tori must ask herself if it's possible to be neutral or if it's necessary to take a stand and befriend Ginger. 
The pressures come not only from the bullies, but from Tori's friends, who don't want to become new targets. Rue covers all the angles — intentional bullying, emotional pressure to conform, adults' tendency not to see the issues playing out in front of their eyes. 
Although the publisher lists the target audience as ages 8 to 12, the length of the book and the age of the protagonists lend it to somewhat older readers. The vocabulary is not difficult and the story is engaging. 
Family time is a precious commodity, and reading together during that time creates treasured memories. A trip to the children's fiction section of your nearest Christian bookstore can yield great family discussions about faith, woven into the fabric of our lives together.
LISA BURLEY serves
Harding University
in Searcy, Ark., as E-Learning and instruction librarian and as an adjunct English instructor.