Biblical accuracy in high definition
The celebrated 'Jesus Film' returns
---
No Jesus movie can please everyone.
The most recent, "Son of God," received mixed reviews from Christian audiences. Critics pointed to the film's casual — even too-handsome — portrayal of Jesus, the inclusion of Mary Magdalene with the apostles and the apparent downplay of man's need for a Savior.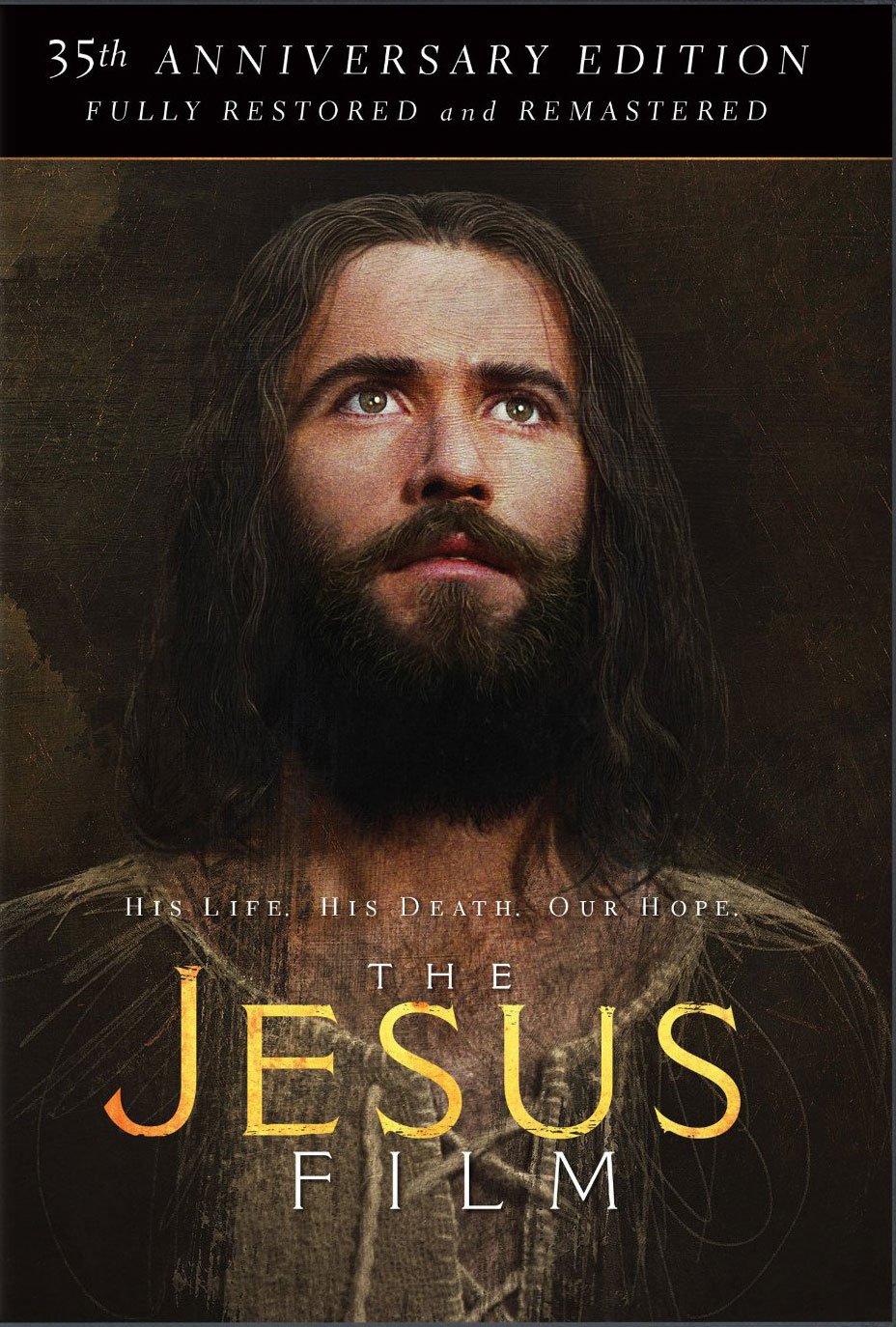 Jesus Film
Now comes the 35th anniversary edition of "
Jesus Film
." Shot on location in Palestine, using actual biblical sites and a largely Israeli cast, the 1979 movie is a nearly verse-by-verse retelling of the Gospel of Luke, with almost every word of Christ's dialogue taken from the Bible. The film has been translated into 1,200 languages, producers say, and shown by missionaries in remote villages — on bedsheets hung from the wings of propeller planes.
Thirty-five years after its release by
Inspirational Films
, the unembellished story of Christ remains powerful. We see the boy Jesus ask his parents in perfect innocence, "
Didn't you know I had to be in my Father's house?
" We watch as the man
Jesus is baptized in the Jordan River
by his awestruck cousin, John. We see Jesus and the apostles in
Zaccheus'
house, laughing at the tax collector's newfound generosity.
And, of course, we witness Jesus' terrible
suffering
and
triumphant return
.
Luke's gospel, though thorough, is not known for its drama or pacing, and the film sometimes reflects this.
British actor Brian Deacon portrays Christ as dignified, humble, affectionate and approachable. This must be why Jesus films continue to be made. We all love to try to picture what the God-man might have been like in appearance, facial expression and manner, to imagine what it would have been like to be in his presence. (Why filmmakers feel the need to make Jesus' hair an outward evidence of his perfection, I don't know, but this is true both in this film and "Son of God.")
One special feature of this new edition, available on Blu-ray, DVA and digital format, is a documentary that shows screenings of the film in Asian and African countries, its audience rapt and emotional. The idea of so many people seeing and understanding Jesus' life's story is powerful.
However, the inclusion of a "sinner's prayer" at the end of the film — in which the kindly narrator invites viewers to say a silent prayer to follow Jesus — detracts from its accuracy and power.
The remastered, high-definition edition is quite beautiful, especially the opening montage that summarizes the creation and fall of man, the old covenant, and the prophecies concerning a coming Savior.
Overall, "
The Jesus Film
" is moving, not because of perfect acting or writing, but simply because it comes closer to the inspired Word of God than the many depictions of Christ that have followed.

KIMBERLY MAUCK is Reviews Editor for The Christian Chronicle. She and her family worship with the Northwest Church of Christ in Durant, Okla.
Anthropologist Richard Neave's depiction of how Jesus might have looked, (BBC PHOTO LIBRARY)THE REAL JESUS? Since the Renaissance, artists have portrayed Jesus as long-haired and handsome, writes Doug Poling, retired CBS News correspondent. Now Richard Neave, a forensic anthropologist in England, paints a very different picture of Christ, based on Palestinian men of the time. But "the real Jesus is not found in any man-made image — on canvas or on film," Poling writes. "He is found only in the Gospels."
Read Poling's Inside Story.