BACKGROUND: 'The Troubles'
---
More than 3,600 lives were lost, and an estimated 50,000 people were maimed or wounded, as warring factions in Northern Ireland battled for three decades. The British and Irish refer to these years as "The Troubles."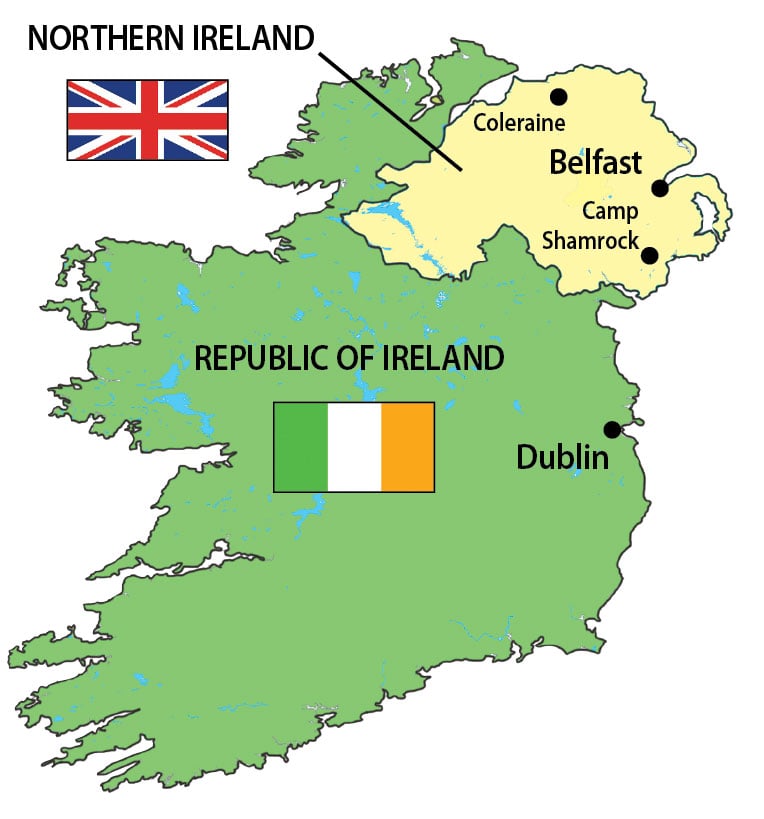 THE DIVISION:
In 1920, Great Britain recognized Irish independence. The six counties of Northern Ireland, known as Ulster, remained under British rule. Unionists, mostly Protestant, were loyal to the British crown while republicans, mostly Catholic, wanted to leave the United Kingdom and join the Republic of Ireland.
THE WAR:
In the late 1960s, protests against the unionist-dominated government became violent. Paramilitary and vigilante groups, including the Irish Republican Army and the Ulster Defense Association, battled and bombed for dominance. Although both sides claimed fealty to their churches, "this was a territorial conflict, not a religious one," according to the BBC.

THE PEACE:
On April 10, 1998, after decades of violence with little change, the political parties of Northern Ireland and the governments of the United Kingdom and the Republic of Ireland signed the Good Friday Agreement, an accord giving unionists and republicans a stake in Northern Ireland's government.
THE CHURCH:
During the war, Churches of Christ used outreach ministries including Camp Shamrock to foster understanding among people on both sides of the conflict. Bert Ritchie, minister for the Church of Christ in Coleraine, Northern Ireland, works with the camp and an interfaith council to encourage peace and reconciliation after years of violence and distrust.