Dr. Kent Brantly prays at National Prayer Breakfast
Ebola survivor, church member asks God to help leaders 'do good to the people under their care ... to ensure justice for those who have been wronged'
---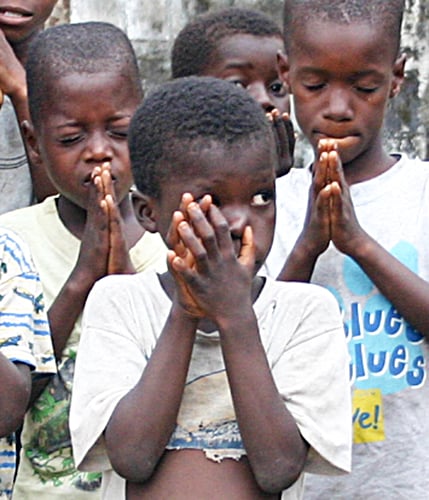 Prayers for West Africa: 
The church and Ebola
Dr. Kent Brantly, who contracted Ebola while serving as a medical missionary in Liberia, led a prayer before President Barack Obama and leaders of the U.S. Congress during the
National Prayer Breakfast
in Washington Feb. 5.
"Remind us that all nations are as nothing before you," he prayed, "their governments but a shadow of a passing age.
"All authorities are intended to be your servants, to do good to the people under their care and to ensure justice for those who have been wronged.
"Grant to thy children throughout the world — and especially to the leaders of the nations — the gifts of prayerful thought and thoughtful prayer, that, following the example of our Lord, we may discern what is right and do it."
Brantly grew up in the pews of the Southeastern Church of Christ in Indianapolis, where his sister attends and his father and two uncles have served as elders. A graduate of Abilene Christian University in Texas, he and his wife, Amber, worshiped with the Southside Church of Christ in Fort Worth before committing to work as full-time medical missionaries. Kent Brantly served in a post-residency program in Liberia overseen by medical mission Samaritan's Purse.
See a full transcript of the prayer in this ACU blog post.