As we seek to make disciples, do we need to be discipled?
---
I'm in the middle of two books: "
Multiply
" by Frances Chan and "
Radical
" by David Platt. Both focus on how Jesus called Christians to make disciples among the people.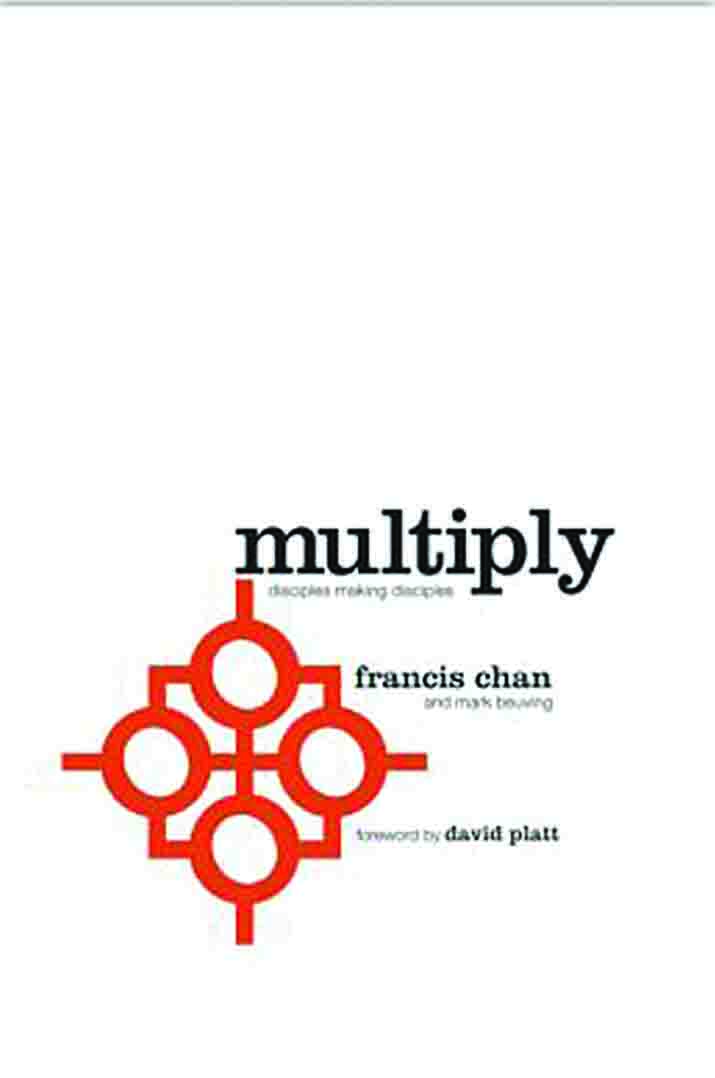 Francis Chan. Multiply: Disciples Making Disciples. Colorado Springs, Colo: David C. Cook Publishing, 2012. 336 pages.As I study, I'm somewhat convicted that there are more things I could — and should — be doing. But mostly, if I'm being honest, I feel pretty good about the work I'm doing. I spend time helping others. I set a good example. I'm vocal about my beliefs. My faith is strong. My prayer life is strong. I'm studying a good deal.
Really, I'm in a good place.
As I think about ways I can disciple others, it starts to hit me. All of these things I feel good about doing also are things that other people do for me. Others share their faith with me. They pray for me. They study with me. Are they discipling me? Do I need to be discipled? Yes, in fact, I do.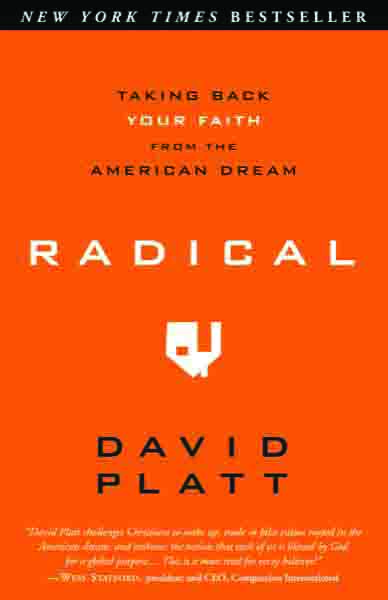 David Platt. Radical: Taking Back Your Faith from the American Dream. Colorado Springs, Colo: Multnomah, 2010. 240 pages.It's extremely humbling, but all of us need someone to show us how to become even more like Christ. We will never reach a point where we don't need to learn more about him and his ways.
My problem with this is my pride. I don't want to be discipled. I don't like the idea of people doing things for me out of a sense of obligation. I don't like the idea that someone would look at me and see a sin or a flaw that needs work. I don't like the idea of being someone's project.
The truth is that I need those who are wiser in their faith than I am to guide me. I need someone to point out my sin when I can't see it for myself. It's tough to acknowledge that we are flawed, that we need each other. It's tough to let others take care of us. It's tough to be discipled.
As I read these books, my focus isn't only on how I can apply them toward making disciples of others, but also how I can be more open to allowing others to make a stronger disciple out of me. It isn't about me anyway. It's about God and bringing him glory.
Melissa Anderson | What We're Reading MELISSA ANDERSON is a military spouse of 18 years. She and her husband, Joshua, have three children and worship with the Gateway Church of Christ in Pensacola, Fla. She has a Master of Business Administration degree and is pursuing a master's in marriage and family therapy.
WHAT ARE YOU READING? Share your thoughts on the books, music and films that inform, influence or impact your faith. Send your suggestions to [email protected].